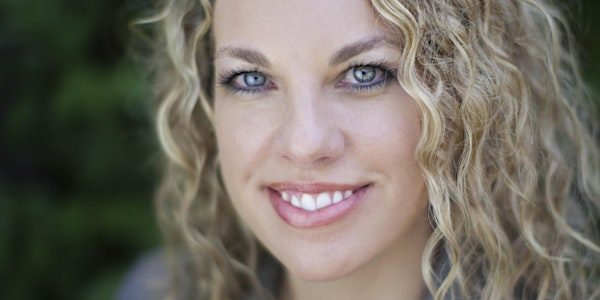 Tina Payne Bryson-The Power of Showing Up:What Kids Really Need from Adults
Join us as Dr Tina Payne Bryson explores what showing up means for our children.
About this event
Parents worry. It's what we do. We worry about our kids and their safety; about the times we let our kids down; if we're giving them too little or too much attention; and how to manage in a world filled with digital distractions and endless commitments on our time.
Reassuringly, the latest brain and attachment research is clear on how best to make a difference in our child's life over the long run: we simply need to show up.
Offering plenty of warmth and humor, Dr. Bryson will explore what showing up means, sharing stories and simple strategies for honoring the Four S's - helping kids feel secure, seen, soothed, and safe. She'll discuss practical advice for supporting anxious kids, hitting the reset button on parenting, and creating a safe harbor at home for children of all ages.
Biography
Dr. Tina Payne Bryson is the co-author (with Dan Siegel) of two New York Times Best Sellers—The Whole-Brain Child and No-Drama Discipline—each of which has been translated into dozens of languages, as well as The Yes Brain and The Power of Showing Up and the forthcoming Bottom Line for Baby. She is the Founder and Executive Director of The Center for Connection, a multidisciplinary clinical practice in Southern California. Dr. Bryson keynotes conferences and conducts workshops for parents, educators, and clinicians all over the world, and she frequently consults with schools, businesses, and other organizations.  An LCSW, Tina is a graduate of Baylor University with a Ph.D. from USC. The most important part of her bio, she says, is that she's a mom to her three boys.
Additional Information
Audience: Parents, caregivers, and educators
Admission:  Free
Sponsored By
Mountain View Los Altos High School Foundation
Los Altos Educational Foundation
Mountain View Whisman Educational Foundation
Los Altos-Mountain View PTA Council