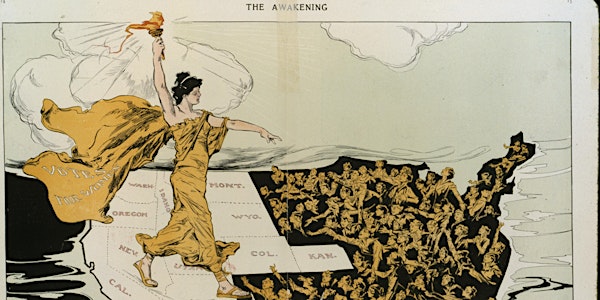 Time's Up! The Women's Rights Movement
Event Information
Location
Skyline Room / The Parkway Central Library / The Free Library of Philadelphia
1901 Vine Street
Philadelphia, PA 19103
Description
Women in the United States have a history of fighting for their rights, from the Women's Rights Convention in Seneca Falls and the women's liberation movement of the 1960s and 1970s to today's #MeToo movement and the call for recognizing and embracing intersectionality as a framework for understanding power.

Three local activists will share their knowledge and experiences:

Amanda Owen, writer, author and Executive Director of the Justice Bell Foundation, will speak about the activism of Pennsylvania suffragists who fought for the vote.

Jean Hunt, registered nurse and community organizer who headed the Elizabeth Blackwell Health Center for Women and the Campaign for Working Families, will share her knowledge and experience in Philadelphia activism during the 1960 and 1970s.

Salima Suswell, a Philadelphia Women's March organizer and speaker, member of the Pennsylvania Commission for Women, and Executive Committee member for the Council on American Islamic Relations, will speak about the #MeToo movement, intersectionality, and women's activism in the 21st century.

Their presentations will be followed by a group discussion.

This event is being offered by the Justice Bell Foundation and the Walnut Club.
Monday, March 19, 2018
6:00 pm
Parkway Central Library
Skyline Room
1901 Vine Street, 19103

For any questions, please call the Social Science and History Department at 215-686-5396.
Date and time
Location
Skyline Room / The Parkway Central Library / The Free Library of Philadelphia
1901 Vine Street
Philadelphia, PA 19103