TIMES SQUARE SOCIAL Gay Networking Party - Meet the Stars of the NYMF Festival

Thursday, June 21, 2012 at 6:00 PM (EDT)
Event Details
Thursday 6/21, 6-9pm
Times Square Social -
Pride Week & NYMF Edition
(Our BIG monthly Networking party)
This month we are at Dave & Busters, 234 W 42nd St
Presented by TheMenEvent and Edge Networks

Since 2004 TheMenEvent has been bringing you the HOTTEST Gay Networking Events. This month, we descend upon DAVE & BUSTERS. Expect to meet lots of other gay professionals (or professional gays - wink), make new friendships, win stuff, and enjoy some fabulous drink specials.
The June 21st TIMES SQUARE SOCIAL - Pride Week & NYMF Edition will feature:
* Cast members from some of NYMF's shows
* No cover!
* Drink Specials
* Hundreds of Amazing Guys
MEET MICHAEL MONTLACK (editor of Divining Divas) Come meet and visit with Michael as he will
be signing for some of his terrific books including Cool Limbo, My Divas, and Divining Divas (all for sale at our event). Michael Montlack is the author of the poetry collection  Cool Limbo (NYQ Books, 2011) and the editor of the Lambda Finalist essay anthology My Diva (University of Wisconsin, 2009), which was an Out Magazine 2009 Summer Must Read. He splits his time between New York City and the West Coast and is the recipient of fellowships from Virginia Center of Creative Arts, Lambda Literary Foundation, Ucross and Squaw Valley.  Divining Divas , his new release, is the follow-up to My Diva. You can reach him or follow his book events at Facebook: Michael Montlack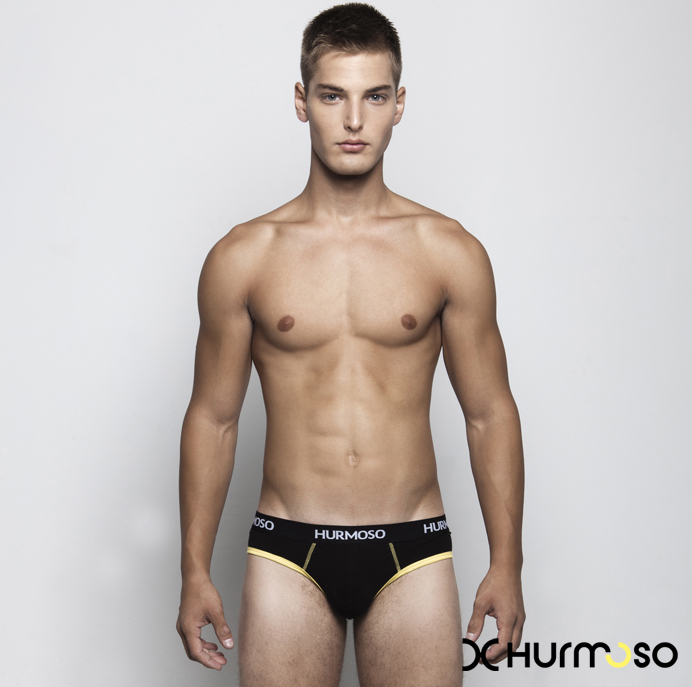 Be the first to arrive and receive free underwear (pending size selection). Underwear Power! Hurmoso's creative and comfortable underwear were designed for both comfort and style in mind. By: Hurmoso Photographer,  César Mansilla Sialer. 

MULTIPLE CELEB ALERT: Meet the STARS from the upcoming NEW YORK MUSICAL THEATRE (NYMF) FESTIVAL!
Our Dave and Busters events have always been our most popular and well attended, and we expect this one to be no different! Plus, we will be CELEBRATING NYMF (The New York Musical Theatre Festival) at this event, and will have cast members from some of the hottest new shows available for a meet and greet at the event, you don't want to miss it! For More information on NYMF, please visit: http://www.nymf.org/
Meet K.T. Peterson from 7:32 the Musical, Tom Deckman, Stephanie Fittro, and Jennifer Wren from Arnie the Doughnut, Jason Collins, Tom Riis Farell, Anika Larsen, Matthew Myers, Melissa Van Der Schyff, Kurt Zischke from Baby Case, Kimberly Dora Exum and Britton Smith from Central Avenue Breakdown, Matthew Hardy, Jillian Louis, Anthony Russo and Liz Ulmer from Flambe Dreams, Omar Lopez-Cepero and Karen Elliot from Foreverman, David James Boyd and Kim Sozzi from The Groove Factory, Meet Michiko Sasaki and Andrew Start from In the Night, Jenna Leigh Green from It's On!, Keith Panzarella, Marc Silverberg, Taylor Sorice, Dexter Thomas-Payne, and Carly Voigt from He's Not Himself, Haley Selmon and Jason Slavick from Le Cabaret Grimm, John Edwards and Dale Henry from Living with Henry, Trent Armand Kendall from Picture Incomplete, Cosmo Clemens, Marc delaCruz, Andrew Eisenman, Albert Guerzon, Nathan Ramos, Enrico Rodriguez from Prison Dancer: the Musical, Onalea Gilbertson from Requiem for a Lost Girl, Gilbert Glenn Brown, Jose Candelaria, Lelund Durond, Dennis Kenney, Tanesha Ross, Mercedez Ruiz, J. Manuel Santos, Zurin Villanueva, Nik Walker from Rio, Kristine Buewell and Newell Buewell from Shelter,Claire Glassford, Dana Hunter, Gena Oppenheim, and Courtney Pruden from Show Me Real,  Riley Thomas from Stuck, Audrey Crabtree and Trav S.D. from Travesties of 2012, Matthew J. Riordan, Davi Santos, and Wesley Tunison from Trouble the Musical, and meet James Coombe, Eric Dolan, Chris Geller, Griffin Hennelly, Nolan Hennelly, Mikayla Petrilla, Ashley Sheldon, Louis Vetter, and Stephanie Wells from The Two Month Rule!

AMAZING GIVEAWAY PRIZES include: CDs and Goodies from artists including Jennifer Lopez, Nicki Minaj, and Rufus Wainwright, GCB: The Complete First Season, Magic Mike and Rock of Ages. 
PLUS a GIANT RAFFLE  where you can win tickets to Broadway shows including: Anything Goes , Black Angels Over Tuskegee, Blue Man Group, Chicago, Cirque Du Soleil's Zarkana, Closer Than Ever, Clybourne Park, The Devil's Music: The Life and Blues of Bessie Smith, Fuerzabruta, The Gershwins' Porgy and Bess, The Lion, the Witch, and the Wardrobe, Peter and the Starcatcher, Tin Pan Alley, Triassic Parq, Voca People, 7th Monarch and more!
Have questions about TIMES SQUARE SOCIAL Gay Networking Party - Meet the Stars of the NYMF Festival?
Contact Hugh Hysell
TIMES SQUARE SOCIAL Gay Networking Party - Meet the Stars of the NYMF Festival