TIMEOUT 2015 | THE JOURNEY

Saturday, 25 April 2015 at 6:30 PM

-

Monday, 27 April 2015 at 11:30 AM (PDT)
Event Details
TIMEOUT 2015:  SOLD OUT!!!
---

We hope you are able to join us for Young Pastor's Time Out 2015! We believe that this event is a valuable retreat for young pastors in ministry. At this retreat we aim to provide ministry for the minister in both a personal and practical way, including spiritually refreshing sessions for all who attend. There will also be lots of time to relax, recharge, and spend time with old and new friends. Our hope is that you will leave refreshed, connected, challenged, self-aware, and refocused.  
For available sponsorships, please contact Andy at agabruch@bc.paoc.org 

WHAT IS TIMEOUT IS ALL ABOUT:
Time Out is a time of refreshing for young pastors: youth pastors, young adult pastors, children's pastors, and young associate and senior pastors. It is a chance to relax with your family, get poured into with worship and the word and ministry times, and meet with old and new friends.
WHO IS TIMEOUT FOR?
Time Out is for young pastors in ministry. There is no exact definition of "young" that we adhere to, but please note that most sessions will be directed to people in ministry who are in their twenties, thirties, and early forties.
Time Out is also for Pastor's spouse and children!

GUEST SPEAKER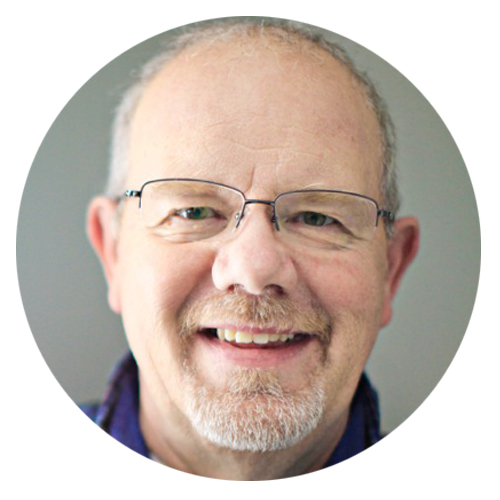 MARV PENNER
Marv Penner is an internationally known author, professor, speaker, and youth ministry veteran having spent over 40 years working with students and families. He recently co-directed a major national study, "What's Happening? The State of Youth Ministry in Canada." He has trained and inspired thousands of youth workers at various national and international youth workers conferences and conventions and has taught at more than 20 colleges and seminaries around the globe. He is the author of six books on youth ministry including "The Youth Workers Guide to Parent Ministry," "Help, My Kids Are Hurting," "Hope and Healing for Kids Who Cut," and most recently, "Building and Mobilizing Teams." In addition to his teaching, speaking, and writing, Marv is a marriage and family counselor specializing in parent/adolescent conflict resolution, sexual abuse recovery, self-injury, eating disorders, and marriage and family issues. He received his M.A. in Marriage and Family Counseling from Grace Seminary and his doctorate from Oxford Graduate School. 
SCHEDULE

SATURDAY, April 25, 2015
4:00pm-5:00pm, Registration opens with gift bags
6:30pm, Session One w/ appetizers and dessert: The Journey, shared by various leaders + Marv Penner
6:00pm - 10:30pm, Childcare 
SUNDAY, April 26, 2015
10:00am, Session Two w/ Marv Penner 
Noon, Lunch (included in registration)
2:00pm-4:00pm, Structure Activities + Self-Care options (child care is available for counselling/coaching only)
Counseling + Coaching options 
Activities (see front foyer for available options)
4:30pm-6:00pm, Free Time 
6:00pm - 10:30pm, Childcare available
6:30pm-8:30pm, Session Three w/ Caroline + Pascal Bergeron
9:00pm-10:30pm, Ministry and prayer (snacks provided)
 
MONDAY, April 27, 2015
10:00am – noon, Session Four w/ Andy + Annick Gabruch
TimeOut ends at noon
---
ACCOMODATIONS
Our Host and Meeting Venue Hotel is: 

Executive Suites Hotel & Resort
40900 Tantalus Rd, Squamish, BC V8B 0R3
Toll Free: 1.877.815.0048
Please note that hotel rates vary according to preference.  You must book your hotel when you register online (please book directly with the hotel for TIMEOUT-PAOC Reference Rates).  Room choices will be on a first come, first served basis, so register early to secure your choice!    Hotel accomodations are not included in the registration price.  
Additional discount group arrangements have been made available at:  

Sandman Hotel & Suites Squamish
39400 Discovery Way, Squamish, BC V8B 0R5
Phone:  1 (604) 848-6000
$89 plus tax. Please quote "42810" when booking.  

 
MEALS
The following meals will be included in the registration cost:
Saturday:  late night appetizers with beverages
Sunday: lunch, late night appetizers with beverages
Monday: light morning refreshments 
Snacks will also be included for the children registered in the Kids Program.
Meals will be served in a buffet style with multiple options. If you or your children have dietary concerns, there will be many items to choose from. If you have further questions, please call the hotel directly Toll Free: 1.877.815.0048
When & Where

Executive Suites Hotel & Resort
40900 Tantalus Rd
Squamish, BC V8B 0R3
Canada

Saturday, 25 April 2015 at 6:30 PM

-

Monday, 27 April 2015 at 11:30 AM (PDT)
Add to my calendar
Organizer
NEXT GENERATION MINISTRIES OF THE PENTECOSTAL ASSEMBLIES OF CANADA