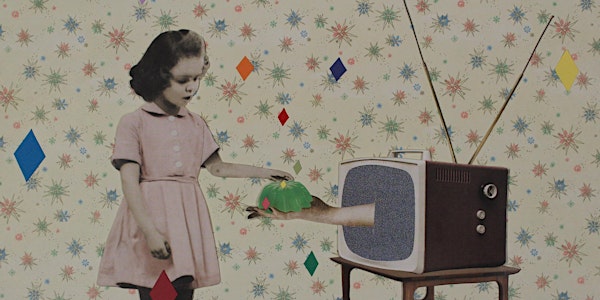 Timeless Motion: Panel on Bay Area Underground Cinema
When and where
Location
SOMArts Cultural Center 934 Brannan Street San Francisco, CA 94103
Refund Policy
Contact the organizer to request a refund.
Description
As part of public programming accompanying the group exhibition, Timeless Motion presents a panel discussion on Wednesday, March 9, 6–9pm. Film artists, scholars and curators who have been key participants in the Bay Area underground cinema will speak to the history of Bay Area venues, political cinema, cinema's relation to comics, and interactive cinema arts as they discuss the challenges faced by the community and offer speculations for its future. Films and ephemera will be projected to illustrate the ingenuity and spirit of Bay Area moving image artists.
Moderated by Denah Johnston (San Francisco City College), speakers include Craig Baldwin (Other Cinema), Steve Anker (California Institute for the Arts, former Artistic Director of the San Francisco Cinematheque) and Liz Keim (Exploratorium). This event is for a general audience, students and all those interested in this unique San Francisco history.
Doors will open at 6:00 pm. Panel will begin at 6:30 pm.
On view from February 18–March 23, 2016, Timeless Motion reveals the science and magic behind cinema through photography, collage, drawing, celluloid, sculptural installation and projected light. The exhibition features new artwork from seven moving image artists, exposing the ways in which moving image art is created and perceived. Activated by a series of live cinema performances with Bay Area underground cinema experts, Timeless Motion shows how the human response to visual phenomena drives the entrancing illusion of movement.
RELATED EVENTS
Exhibition
February 18–March 23, 2016
Gallery hours: Tuesday–Friday 12–7pm & Saturday 12–5pm
somarts.org/timelessmotion
Opening Reception
Thursday, February 18, 6–9pm
somarts.org/timelessopening
The opening night celebration kicks off with a toast to time and special presentations, including newly commissioned live cinema performances by local moving image artists.
Closing Reception
Thursday, March 17, 6–9pm
somarts.org/timelessclosing
Timeless Motion's closing reception opens with a short screening of projects made in cinegram and animation workshops led by the exhibition's curators and features two premieres of live cinema works from local artists.

The exhibition, opening and closing receptions and panel discussion are free to attend and take place at SOMArts Cultural Center, 934 Brannan St. (between 8th & 9th Streets), San Francisco, CA, 94103. SOMArts is wheelchair/ADA accessible.
To learn about more Timeless Motion events—including additional live cinema performances, workshops and film programs—taking place in San Francisco and Oakland, visit timelessmotion.org.
ARTISTS
Exhibiting Artists
Paul Clipson
Keith Evans
Kerry Laitala
Jeanne Liotta
Kathleen Quillian
Scott Stark
Mark Wilson
Performing Artists
Jeanne Liotta and Laetitia Sonami
Beige
Bryan Boyce, Adrianne Finelli and Jackie Jones
r.fox
Greta Snider
Image: "Stardust Serenade" (still), photo courtesy of artist Kathleen Quillian