About this Event
LIMITED SEATS AVAILABLE - One-On-One Workshop
Timelapse Travels (Brian Youchak) and NJspots are organizing a workshop at Liberty State Park in New Jersey to learn hands on timelapse / hyperlapse and video editing techniques.
Students will shoot 3 timelapses including a day timelapse, hyperlapse, and day to night holy grail timelapse. Liberty State Park offers a variety of compositions / opportunities including the NYC skyline, Statue of Liberty, Empty Sky memorial, and Central Railroad Terminal
Students will learn:
How to create cinematic 4K motion timelapses
How to properly select a composition, camera settings, and intervals for video
How to shoot moving timelapses called "hyperlapses"
How to add cinematic components to timelapse videos including blur and motion
How to set-up and shoot a "holy grail" timelapse from day to night of the city skyline
How to edit the timelapse videos and the workflow required with Lightroom, LRTimelapse, After Effects, and Premiere Pro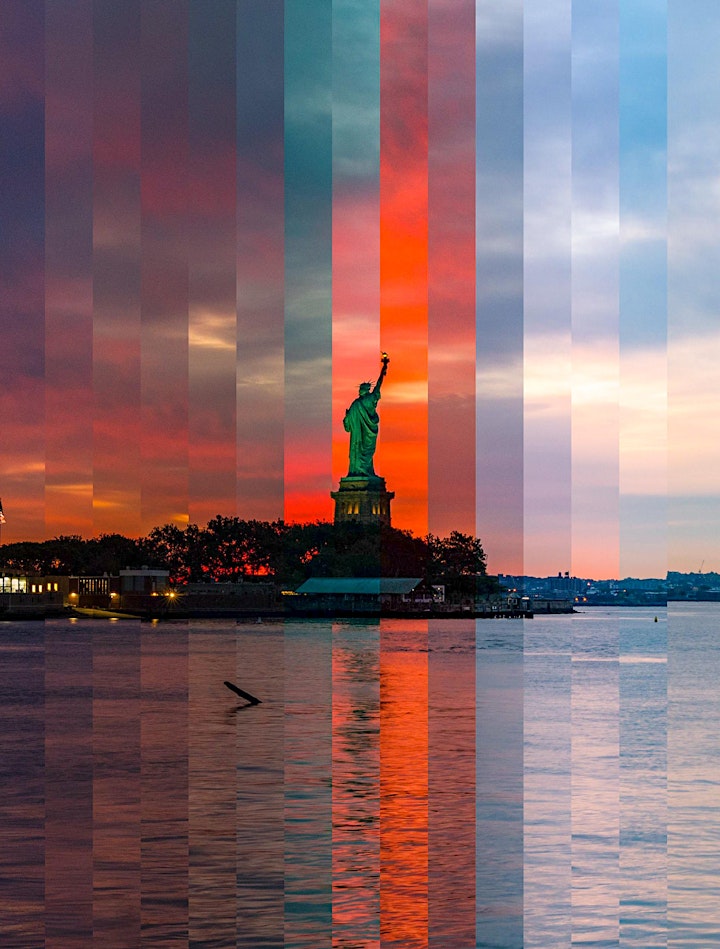 What you need:
A DSLR or mirrorless camera with a built in intervalometer or an external intervalometer
A sturdy tripod
Ideally a zoom lens and/or wide angle lens
Memory cards up to 128 GB
Batteries to shoot ~2000 photos
A laptop or PC
Editing software (Lightroom, After Effects or Premiere Pro, and LRTimelapse – free trials / demos can be downloaded)
Itinerary
Saturday June 22nd, 2019 (RAIN DATE: Sunday, June 23rd)
5PM: Arrive at Liberty State Park in Jersey City, NJ. Meet at the Empty Sky Memorial parking
5PM – 530PM: Introduction and overview of timelapses with best practices
530PM – 630PM: Hands on teaching for Timelapse #1 (Day Video of NYC skyline or Surrounding Area at Liberty State Park)
630PM – 730PM: Hands on teaching for Timelapse #2 (Moving hyperlapse)
730PM – 930PM: Introduction and hands on teaching Timelapse #3 (Day to night sunset "holy grail")
Thursday June 27th, 2019
7PM – 9PM: Virtual lesson on Skype for workflow on editing timelapses
In order to provide the best experience, we are limited in spots available for this workshop. Get your tickets early to ensure you can learn more about timelapse photos and captures.