Description
It's #Time4SomeAction - No one can afford to be a bystander. Everyone of us has to get involved!

---
Across the nation, a hateful minority are attacking our families, neighbors, and communities. They are working fast and furiously to undo years of progress at the local, state, and federal level. From mass incarceration, racial profiling, the school to prison pipeline, religious intolerance, turning a blind eye to reproductive justice to voter suppression, environmental racism and deporting our neighbors - white supremacy is on the rise and we're all at risk...
If one of us is unsafe, then all of us are unsafe.
Join this complimentary webinar to get insight and tips to help you figure out how to get activated and be a part of the solution. One of dopest organizers in the country will provide tips to help you figure out what you can do. Our March 22nd session will be led by Tamisha Walker - Founder and Executive Director of Safe Return Project.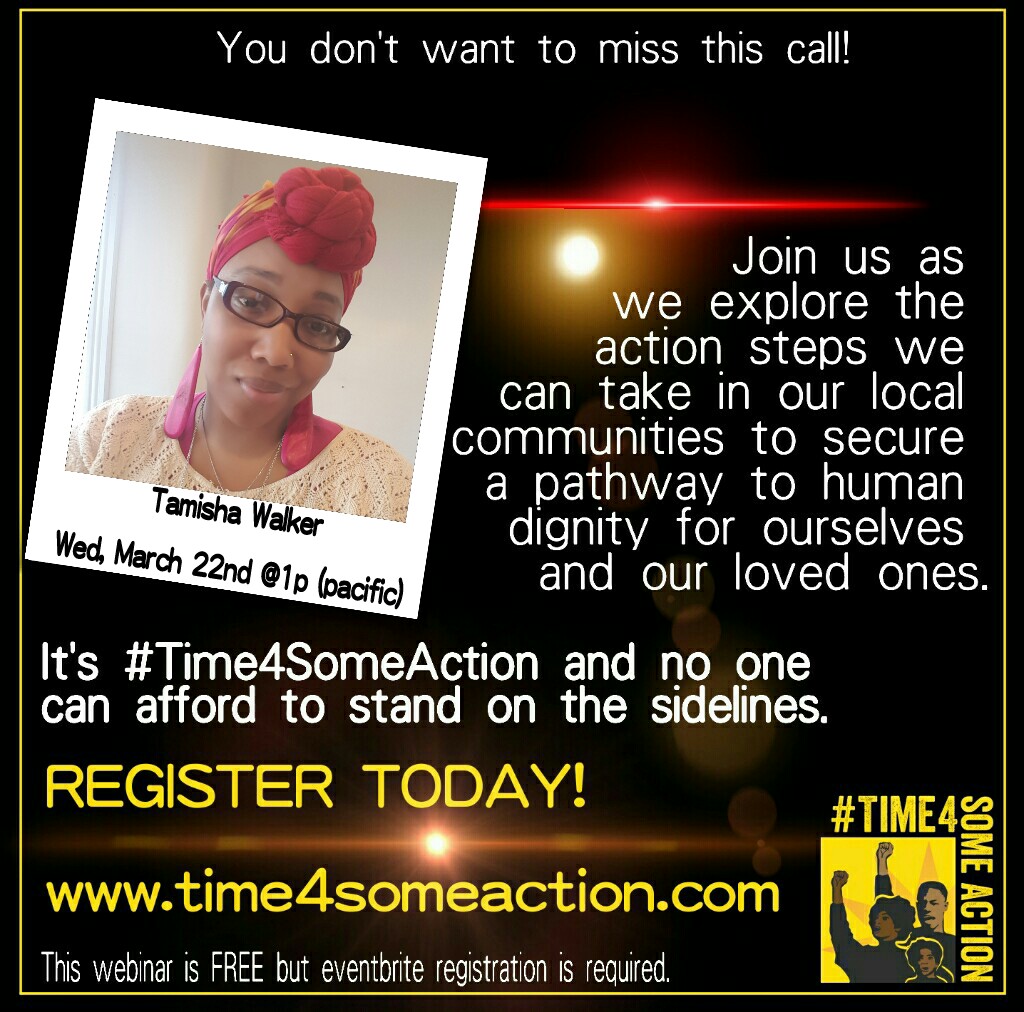 ---
Visit www.time4someaction.com to learn more about our other sessions and for speaker bios.
---
There are 2 Ways to Participate:
Join online from your PC, Mac, Linux, iOS or Android:
https://zoom.us/j/2416765586
TIP: If you do not already have Zoom on your device, please click the link above early to make sure the app has time to download.
Join via Telephone:
Dial: +1 408 638 0968 (US Toll)
Meeting ID: 241 676 5586
Or iPhone one-tap (US Toll):
+14086380968,2416765586#