T.I.M.E. University Presents: M.E.N. - Mentor Empowerment Network Summit -...
Description
Twitter, Instagram, & Facebook Fan Page ::: @TIMEtoEmpower
Today's Athletes, Tomorrow's Leaders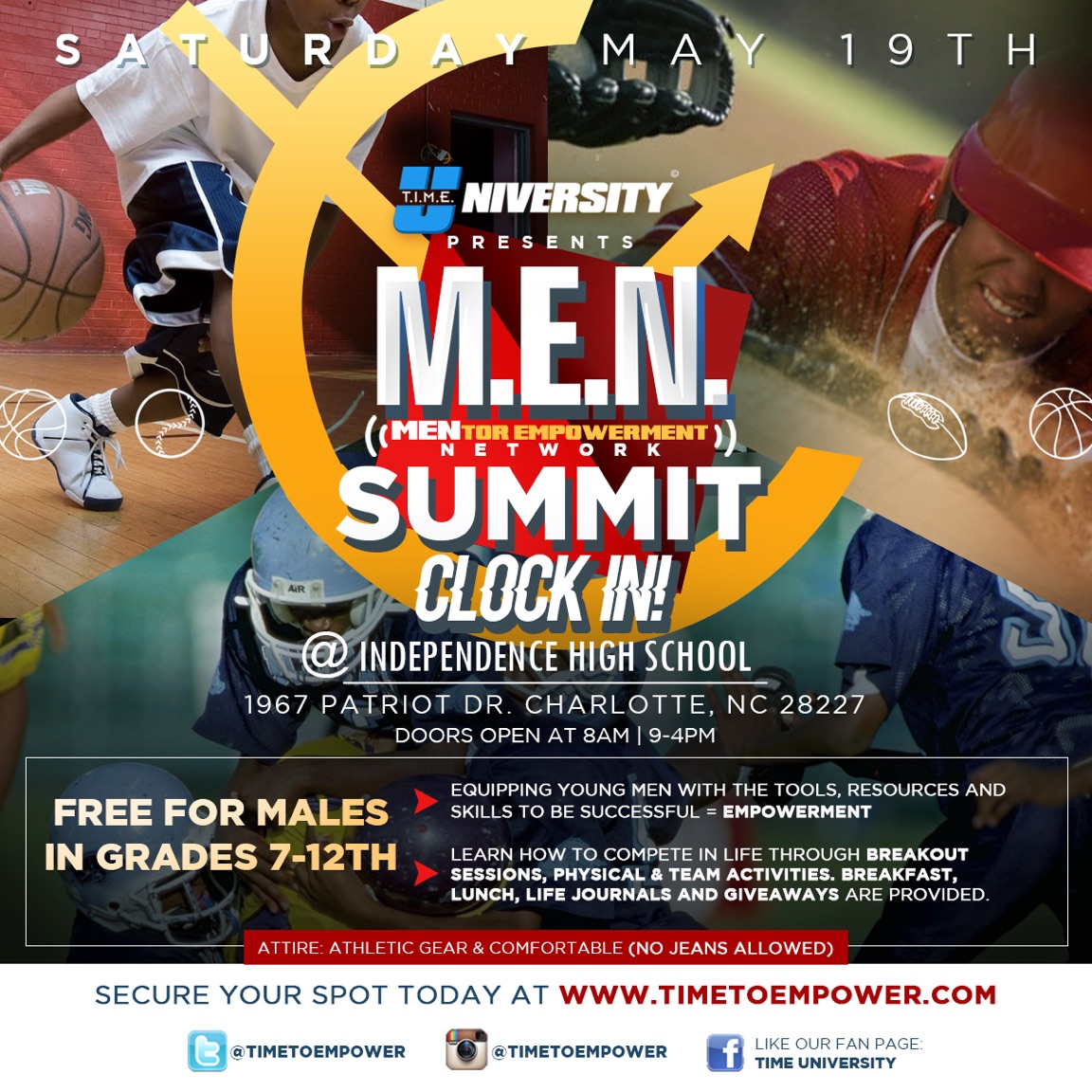 The M.E.N. Summit is FREE for young men in the greater Charlotte community & surrounding areas in grades 7-12!
Sessions will include:
BREAKOUT SESSIONS
TEAM ACTIVITIES
GUEST SPEAKERS

BREAKFAST/LUNCH & MORE!
When: Saturday, May 19, 2018 from 9am - 4pm
Where: Independence High School - 1967 Patriot Dr, 28227
---
Building Confident, Healthy & Educated MEN
©2017 T.I.M.E. Foundation. All Rights Reserved.