Join your fellow time travelers for a geeky journey like no other - make sure to wear your most comfortable dancing shoes! [21+]
About this Event
Fellow freaks and geeks near D.C., come take a trip through time with us on Oct. 1st, 2021 [rescheduled from Jan. 15th 2021 due to COVID-19] as event producers DC Creators and Markster Con partner up for a dance party like no other. Fuel up your Time Machine DeLorean, find your key for the TARDIS, dial in your Stargate coordinates or load into your own Time Machine contraption and join us for a wibbly wobbly, timey whimey good time via the TIME TRAVELERS GALA.
Cosplay / costumes are HIGHLY encouraged [but not required.] Pay homage to your favorite decade or moment in time by dressing the part or travel even further back in time by representing another period of your picking - but most important wear your most comfortable dancing shoes as we take a spin through time, with sights and sounds only a true TIME TRAVEL enthusiast could appreciate.
• FANDOMS INCORPORATED into event [but not limited to]:
- Back To The Future
- Doctor Who
- Stargate
- Bill & Ted's
- Star Trek
- SteamPunk
...and so many more!
• COSPLAY/COSTUME CONTEST! Don't be shy - strut your stuff and enter our Time Travelers Cosplay Contest, more info. coming on how to sign up while at the event.
• THEMED DRINK SPECIALS - TBA
• TIME TRAVELING PHOTO OPS - photographer TBA
• GEEKY VENDORS - TBA
* REFUNDS DUE TO RESCHEDULE DATE *: In regards to COVID-19 and rescheduled Markster Con events, including the TIME TRAVELERS GALA in Washington, DC originally scheduled for Oct. 1st, 2021, here is our current policy on refunds:
http://bit.ly/markstercon-covid19
DC CREATORS and MARKSTER CON looks forward to our first joint venture together and we invite all to join us for our journey through time!
Express ~ Love ~ Create!
DC Creators & Markster Con Staff ♥
www.dccreators.com
www.markstercon.com
#DCCreators
#Markstercon
#JointVentures
#TimeTravelersBall
#Cosplay
#GeekEvent
#pARTy
WHAT IS MARKSTER CON? Markster Con is a creative, fun and unique event production company based in the SouthEast which is geared towards adults and cosplay/costuming. With 2020 now here MarksterCon is expanding into the DMV area - more info. at www.MarkterCon.com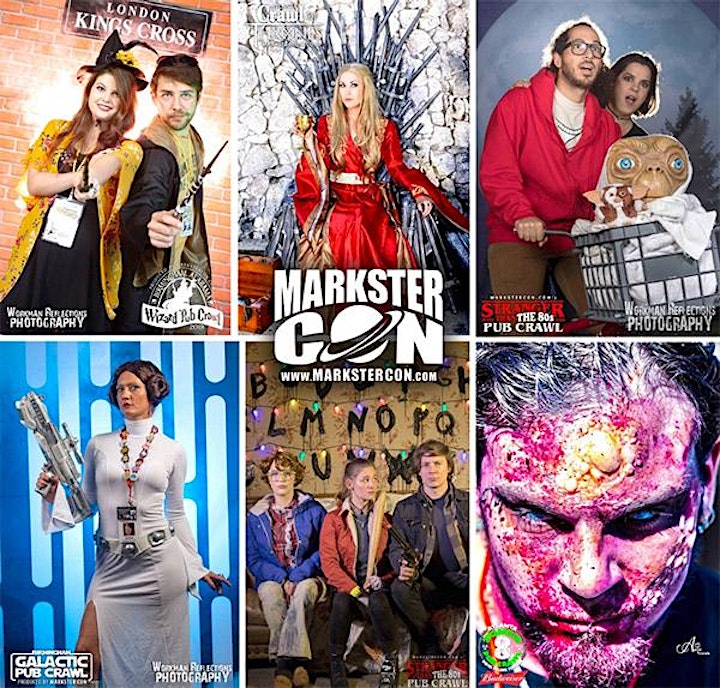 WHAT IS DC CREATORS? Known for collaborating with collectives in the area, DC Creators breaks creativity to any event, and hosts Pop-up pARTies, Creative Workshops & Live Art Shows in the area..."Making the creative process accessible." More info. at DCcreators.com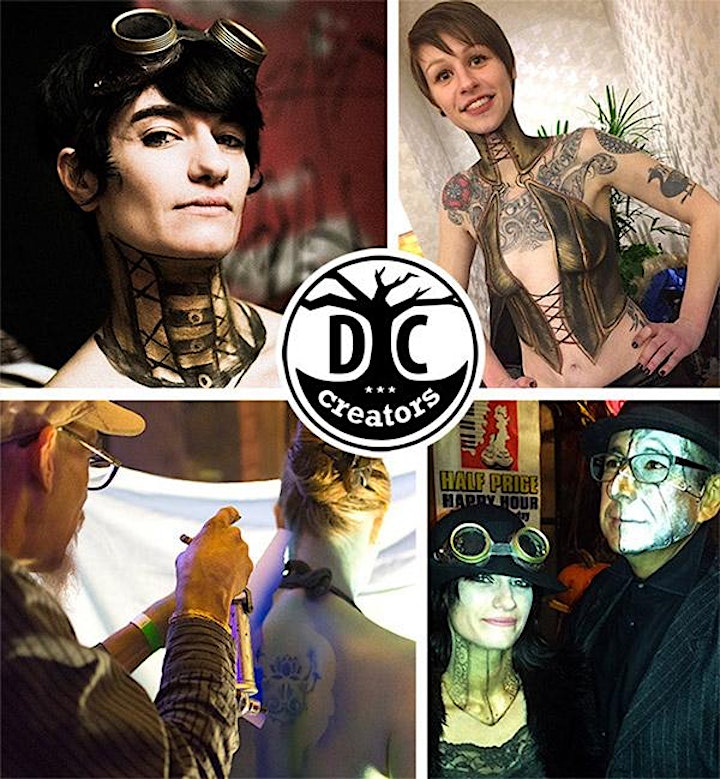 QUESTIONS: markstercon.eventbrite@gmail.com