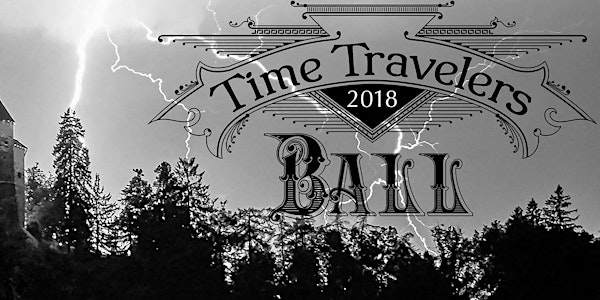 Time Travelers' Ball: T'was a Dark and Stormy Night
When and where
Location
Odd Fellows Lodge 267 East Main Street Hillsboro, OR 97124
Refund Policy
Refunds up to 7 days before event
Description
A costume ball for dancers of all skills and ages! Our Dance Master Guy Holady will provide dance instruction from 4:00 until 5:30 PM. There is a dinner break until 7:00, so everyone can enjoy the restuarants of histoirc Downtown Hillsboor. At 7:00 PM the Ball begins with English Country dance caller Laura Hatch. We'll be "dancing through the ages" with ever-changing eras as the evening progresses.
You are invited to dress as an author, a character from literature, or someone from your favorite era in history. We'll have a Costume Parade, door prizes, photo opportunties, tea and refreshments, old-fashioned games, and special readings from local authors. Whatever the weather outside, it will be a "dark and stormy" night in the beautiful Odd Fellows' ballroom -- and plenty of fun for everyone!
This annual event is a fundraiser for the Hillsboro Historical Society. Children under five may attend for free; under 12 are $10 in advance.