Time Travel for Photographers Part 1 of 2 //Frederick Van Johnson // PROCAM...
Description
With so many new people making photography their hobby, it's hard to differentiate *your* photography from the petabytes of new (and amazing) digital images flooding the Internet each day. In this presentation Frederick will show you the tools needed to create truly unique and "like worthy" imagery, by bending light, space and time to create works of art many people are only just now beginning to experiment with. You will learn not only how to stop time (still photography), but to bend, twist, and stretch it to create truly unique works of art. Learn how to master the techniques and get the tools necessary to use your camera in an entirely new and unique way. It's time to stop taking photos, and start telling stories.
Learn to manipulate light, space and time and you'll likely surprise yourself with the results!
Friday's class will cover parts 1&2, Saturday's class will cover parts 3&4:
1. How to COMPRESS TIME and tell a compelling story using powerful TIME-LAPSE photographic techniques, with the gear you already own!
2. How to STRETCH TIME and illustrate an idea, concept or story using long exposure techniques modernized and streamlined for your own type of photography.
3. How to SELECTIVELY STOP TIME and create amazing cinemagraphs that will take your viewers into the narrative of your image.
4. Use little-known techniques to SPEED UP TIME in a still photograph to easily remove all people and cars from a busy scene.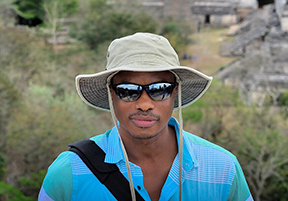 Frederick Van Johnson is a professional photographer and founder of the TWiP Network and host of "This Week in Photo", one of the world's most popular and longest running photography podcasts. Frederick regularly teaches on topics ranging from business and marketing to photographic technique. Frederick began his career as a Combat Photojournalist in the United States Air Force, where he served for 8 years and was decorated several times for exemplary photography in the field. During his tour of duty, among other awards, Frederick was presented with the prestigious Air Force Commendation medal for his excellence in military photography.
Frederick is highly connected and followed on several social media platforms. As well as being an accomplished photographer, Frederick has built a solid reputation in the photography industry. Frederick has an easy-going nature, and has the ability to conduct insightful and educational interviews consistently.