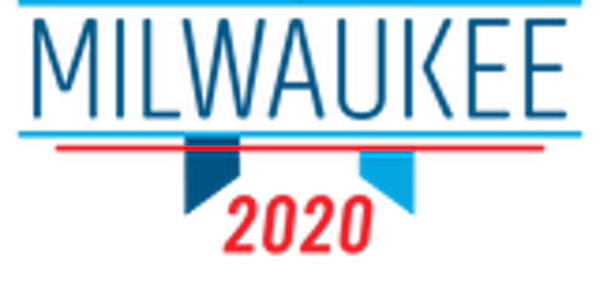 Time to Roll Out the Welcome Wagon - Planning Your Marketing for the DNC
Event Information
Location
The Bavarian Bierhaus
700 West Lexington Boulevard
Glendale, WI 53217
Come discuss unique ways to market your business for the DNC 2020 Convention in Milwaukee.
About this event
Time to Roll Out the Welcome Wagon for the 15,000 volunteers and 50,000 visitors attending hundreds of events in the Milwaukee Area for the Democratic National Convention. Let's celebrate the Forward Thinking State of Wisconsin as Small Businesses will be Center Stage.
Did you know there will be 20 TV Crews doing coverage before the convention on local neighborhoods? How will your business be featured? Will you market different donkeys, flags, banners, or cheese mugs? Or celebrate historical figure in history or enlightening speeches? Do you have other ideas? Come and start formulating a Marketing Plan while best positioning your business for success while celebatiing our democracy with a bit of good natured fun.
At this event, attendees will meet eachother and assess the current state of affairs, break out into small groups based on industry and geography, and brainstorm on what message your business and neighborhood wants to send to the world in July of 2020 .... Be it on Social Media, Encouraging the Broader Community, or Educating Vistiros about Your Favorites Parts of Your Neighborhood.
This is an opportunity for where Blue and Red make Green. Let's take advantage of this unique opportunity to market the diverse pockets of neighborhoods to the audience which will be spending $132M locally. Come determine how to best position your business and neighborhood for the 26.2 M media impressions that will be happening in Milwaukee. We hope to see you there.
Bagels and refreshments provided by Bavarian Bierhaus who is hosting this event in conjunction with MalamaDoe - A Coworking Community for Women.
Information taken from the Milwaukee Business Journal Event Panels and video from the Milwaukee2020.com website.
Date and time
Location
The Bavarian Bierhaus
700 West Lexington Boulevard
Glendale, WI 53217