Description
We have an absolute treat this month: Kate & Alex each have astonishing backgrounds that blend creativity, social good, innovation, entrpreneurship and branding...and most recently they have come together to create a powerful cinematic experience (*there will be tears and laugher*).
We can't wait to share their story and work with you!
***

The world is in the midst of a tremendous period of transition and our current models aren't adequate to support the future that is quickly emerging. At this critical inflection point, WeRiseUP asks a fundamental question: What is success?
Through a cinematic exploration, this film is a radical departure from traditional filmmaking into a profound personal journey of inquiry, reflection and action.
It's a journey we're all on. Right now. Together.
WeRiseUP is a movie AND a movement produced by Boulder locals Kate Maloney and Alex Melnyk. This culture-shifting documentary film features the United Nations and key global leaders including His Holiness The Dalai Lama, Amina Mohammad (Secretary-Deputy of the United Nations), Blake Mycoskie (CEO, TOMS Shoes), Moby (Grammy Musician), John Mackey (CEO, Whole Foods Market), Dwight Howard (NBA All-Star), Marie Forleo (Founder, B-School), Luke Nosek (Founder, PayPal), along with many others.
Join Co-Producers Kate Maloney and Alex Melnyk as they lead us on a journey inquiring into personal and global questions. What is important? How do we create the future? What is yours to do? How will you Rise Up?
This special SheSays will include live performances, film selects screening, Q&A discussion, and more.
---



EVENT TMELINE
6:00-7:00 = Mingling, Food & Drinks
7:00pm-8:00'ish = Intros, Speaker and Q&A
---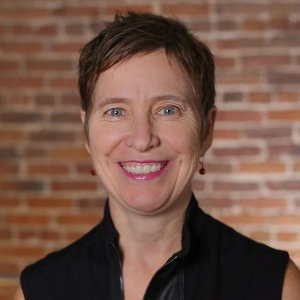 OUR SPEAKERS: ALEX MELNYK
Alex Melnyk is the President of Storyworks, a social impact creative agency helping brands grow purpose, profit and impact. Alex has a fierce passion for elevating the work of women entrepreneurs who are solving for a sustainable, equitable and just world.
Alex discovered that she has a gift for connecting people when she became the co-manager of international pop band, The Thompson Twins, at the age of 19. After several years leading the band's marketing, communications, and tour production Alex found her way to the legendary film production company, Propaganda Films, where she became an Executive Producer working with the biggest directors of her generation. In the early nineties she became fascinated with the future of entertainment and made the jump to digital as the VP of Interactive at MCA/Universal.
Over the years of leading different organizations, Alex has learned to focus on helping to create a net positive for the world by connecting people to their purpose and passion. The drive to connect purpose to our work in life is fulfilled in her current feature length CauseUmentary, WeRiseUP.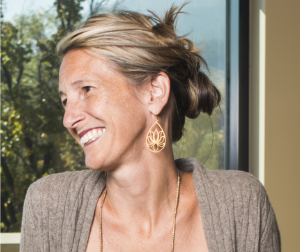 OUR SPEAKERS: KATE MALONEY
Kate Maloney, PhD is the CEO & Producer of WeRiseUP. Kate has a background as a social entrepreneur and was featured as a top entrepreneur in Inc Magazine and is an INC 500 Company Founder. Over the last decade, Kate has founded over a dozen technology companies primarily in the healthcare sector and has had nine successful company exits.
She has served as Co-Board Chair with John Mackey (Founder & CEO, Whole Foods Market) to bring together conscious business and thought leaders together in a non-profit context to solve some of the most serious problems facing the planet today. Kate holds a Masters Degree in Clinical Psychology and a Doctoral Degree in Psychology with an emphasis in Organizational & Financial Applications.
---
SPECIAL THANKS TO OUR SPONSORS
Boulder Digital Arts - SCHOLARSHIP SPONSOR
For 10 years, BDA has been a community-powered resource for people who create things. Whether you work in film, photography, design, technology or business, we seek to empower your creative process with membership, education, events, community and collaboration. They're happy to support SheSays and offer members awesome discounts! --WE
InspringApps - Food & Goodies
InspiringApps is an award-winning web and mobile app design and development company. We're passionate about helping others use technology to strengthen their business, tell their story, or bring some other dream to life.

MAPR.agency - Crafting Table Sponsor
We are what a public relations firm should be: Integrated. Creative. Effective. Setting the standard in integrated PR, SEO, web design, and creative.
Siren Vid - Video Production & Content Creation
Siren Vid is a Boutique Video Production Company that specializes in bringing artistic vision to commercially based video content in the form of Brand Story's, Interactive Videos, Product & Event Videos. From concept to completion, we work closely with our clients to ensure the final product is not only a direct reflection of their vision, but are emotionally compelling and have a cinematic flair.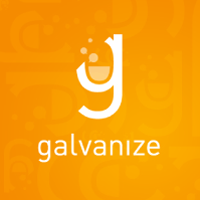 Galvanize Boulder - Regular Event Space
Galvanize is a network of modern campuses and co-working spaces where you can learn the skills, knowledge, and network you need to make an impact. Learn. Work. Grow.


------------------------------
PS. When you register for the this SheSays event you will be added to our email list so we can all stay connected. You can unsubscribe at any time. We generally send one email a month about our event and community news and will never share your information.