Sales Have Ended
Ticket sales have ended
Please check for postings to see if seats are still available after the ticket sales close. We will post updates.
Sales Have Ended
Ticket sales have ended
Please check for postings to see if seats are still available after the ticket sales close. We will post updates.
About this Event
After making it full circle around the State of Georgia, we are coming back into Savannah, this time with special guests, CHUCK PIERCE and DUTCH SHEETS to set the PLOW deep into the soil that has been softened and prepared across the state out of this origination place for the State of Georgia.
In January 2019 the Lord spoke to Chuck Pierce and said "It's Time to Plow." In response to this Chuck Pierce and Dutch Sheets have been scheduling meetings throughout the United States, Region by Region to:
Prepare the land for awakening
Restore God's creative power
Activate the anointing to birth the future
ABOUT THIS EVENT:
-- Friday Night ONLY in Savannah - 7pm.
-- Event Location: Reborn Nation 6924 GA-17, Bloomingdale, GA 31302
$25.00 registration, includes an MP3 download link that will be sent after the event.
CHILDCARE will be available for $5 per child ages 5 and under. Registration Required so we can have the sufficient amount of workers prepared.
SUGGESTED HOTEL: Night of November 15
Best Western Plus 155 Bourn Avenue Pooler, GA 31322
Call to Book: 912-330-0330
Ask for Group Rate: CityGate Atlanta Church/Kairos Transformation Ministries
Last Date to Book: Friday, October 25
Suite: King Bed with Pull Out Sofa -- Rate: $99
Suite: 2 Queen Beds with Pull Out Sofa -- Rate: $99 .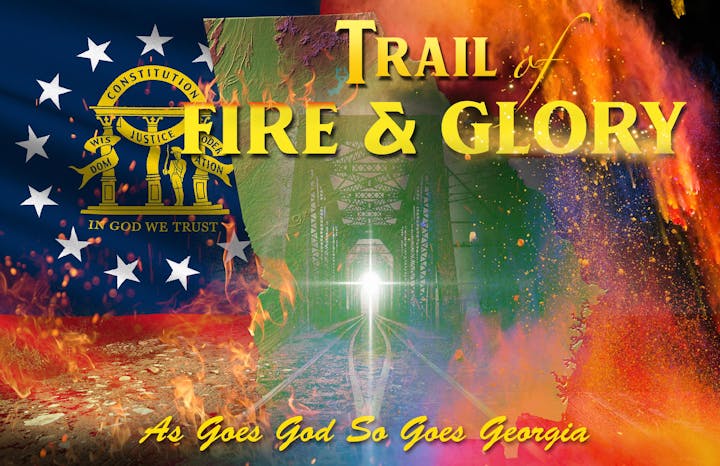 Concluding the Georgia Trail of Fire & Glory 2019
A Journey of Worship, Intercession, and Prophetic Revelation Igniting Fires of Awakening to Usher in the Glory of the Lord
With the Trail of Fire & Glory in 2019 we are on a journey to 5 key locations, and returning to Savannah to seal off the circuit around the state. Clay Nash, at the direction of the Lord, has committed to being a part of these 5 gatherings, and we have brought in other key voices to sow into the state as directed by the Lord. We have also been partnering with local leaders from region to region to advance the Kingdom and unlock the synergy of grace gifts that are needed to see Christ's purposes accomplished and to welcome the King of Glory into our state and contend to see the fire of His presence and power burning brightly all across the state.
Savannah, March 2019
Jefferson, May 2019
Atlanta, "Time to Plow", November 14, 2019 Link
PROPHETIC FOUNDATION to the TRAIL OF FIRE & GLORY:
The Lord said, "The fire that's coming is going to thaw out what I've had in a deep freeze for such a time as this." The Lord said, "I'm about to release a fire into Georgia that will cause things that have been frozen to begin to not only thaw out . . . they're going to be activated . . . there's going to be a freshness about what is coming," says the Lord, "that will cause those who have become lukewarm . . . those who have lost their appetite . . . those who have lost their vision . . . to begin to hunger again," says the Lord. "For I am going to release an anointing in this new era upon the state of Georgia," says God, "that will cause those who have lost their way to desire to find their way anew again. . . And I will bring out of that 'deep freeze' an activation of release of an anointing," says the Lord. "And I'll move into that place."
The Lord said thrugh Clay Nash (June 2018), "Watch and see if I don't construct through this woman of God (speaking to Jacquie Tyre) and the team (team at CityGate Atlanta) here a Trail of Fire around the state of Georgia." The Lord said, "I will take 5 Key Places and I will begin to send those who are hungry . . . they who are hungering. Those that will go will first begin to pray; for even in this hour, the former rain has begun to come," says the Lord. "And that which has been hardened in this state is now being softened . . . and as it is softened, I will send the latter rains," says the Lord, "and with that latter rain, get ready to begin to see undeniable evidence that will come forth out of the state of Georgia that will begin to tie together and mesh together the words that have been spoken both apostolicly and prophetically over this state. . . People of Georgia, it's time to stand tall . . . it's time to stand tall . . . it's time to stand tall. IT'S TIME TO STAND TALL! It's time to yield and stand tall."
I hear the Lord saying, "My workers, My angels are laying the tracks for the Glory Train to be released in Georgia." the Lord said, "The reason they're laying new tracks is because this train, filled with Glory is going to go to places where there's not been any tracks laid before." He's driving the stakes….they're laying the tracks….because there's a new release of Glory coming into the state of Georgia. .
God is laying a new track is because the old train was a slavery train. It was a train that enslaved you to a duty. It was a train that enslaved you to a ritual. It was a train that enslaved you to a bondage. But the Glory Train that's now having a track laid for it is going to be a Train of Freedom. . . a Train of Liberty. And, part of this sound that you hear are those that have been. . . had chains put on them to religion, and the chains are being broken.
Final comment: It is my heart's desire and commitment that through this Trail of Fire and Glory initiative that relationships will be made and developed for Kingdom purposes over many years to come. For the fire and glory of God's reviving, awakening, transforming, and reforming power to be ignited and fanned, we will need move together in love and honor, for the Lord and one another, with each one doing the portion God has assigned so that His purposes are advanced.
I look forward to partnering with each one of you for His glory!
Jacquie Tyre
Kairos Transformation Ministries
www.KairosTransformation.org
Ephesians 4:16 TPT For his "body" has been formed in his image and is closely joined together and constantly connected as one. And every member has been given divine gifts to contribute to the growth of all; and as these gifts operate effectively throughout the whole body, we are built up and made perfect in love.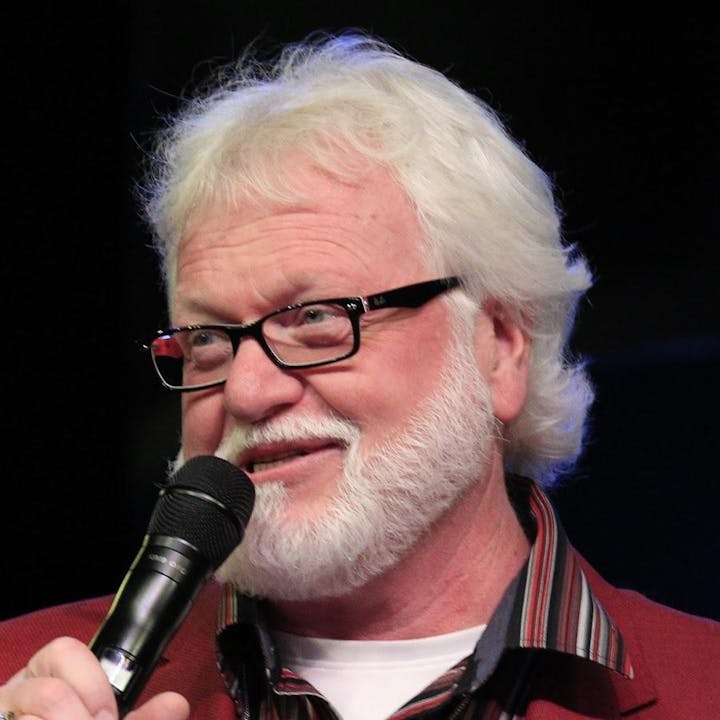 Chuck Pierce: Charles D. "Chuck" Pierce serves as President of Global Spheres, Inc. (GSI) in Corinth, Texas. This is an apostolic, prophetic ministry that is being used to gather and mobilize the worshipping Triumphant Reserve throughout the world. GSI facilitates other ministries as well, and participates in regional and national gatherings to develop new Kingdom paradigms. Chuck also serves as President of Glory of Zion International Ministries, a ministry that aligns Jew and Gentile. He is known for his accurate prophetic gifting which helps direct nations, cities, churches and individuals in understanding the times and seasons in which we live.
Chuck has a degree in Business from Texas A&M, Master's work in Cognitive Systems from the University of North Texas, and a D. Min. from the Wagner Leadership Institute.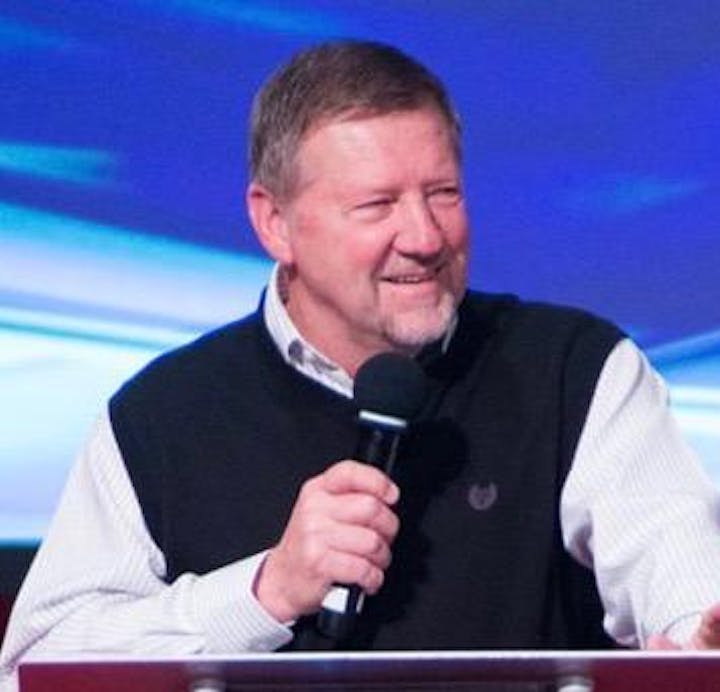 Dutch Sheets: Dutch Sheets is an internationally recognized author, gifted teacher, and conference speaker. He travels extensively, challenging believers for passionate prayer and societal reformation. Seeing America experience a sweeping revival and return to its Godly heritage is Dutch's greatest passion. He is a messenger of hope for America, encouraging believers to contend for awakening. Dutch has written over 23 books, many of which have been translated into over 30 languages. His international bestseller, Intercessory Prayer, has sold over 1 million copies worldwide. Dutch has pastored, taught in several colleges and seminaries, and served on the board of directors of numerous organizations. He is fondly known to many as Papa Dutch. Treasuring time spent with their family and grandchildren. Dutch and Ceci, his wife of 40 plus years, enjoy quiet walks in the woods, reading, and playing a little golf. They just recently moved to South Carolina to be closer to their daughters and grandchildren.
"God's Ekklesia is realizing who they are and raising up a great surge of prayer to turn this nation around"