Description
Time to Play – Driving Innovation in a VUCA World
In a business sense, play is potentially seen as trivial or unimportant. However, many of its mechanisms can be harnessed to drive high-performing workplaces:
Agility
Risk-taking
Collaboration
Visualization
Exploration
This vibrant workshop will look at how creative leaders can learn from the dynamics of play, how it can be practically applied in a business context, and the potential to create new sources of value out of this complexity.
Why play?
Despite the nature of a VUCA world, companies are adapting slowly, many of them with roots in traditional pipeline-style business and headed by senior leaders who were brought up on a diet of 'inside-out' thinking. In order to effectively leverage new sources of value, leaders need to think 'outside -in', acting as conduits for their companies to bring ideas to life and products to market.
If creative leaders are to effectively orchestrate cultures and environments that promote innovation and disruption, it is vital that components of play are better understood and promoted.
Come and play with us!
This open workshop will be hosted by Stuart Hardy, Director of Executive Education at the Berlin School. His primary focus is to ensure that the latest thinking and innovations from high performance business are integrated into Berlin School's creative development programs.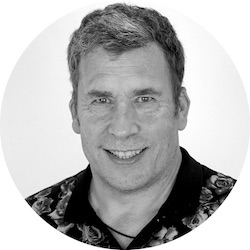 *The workshop is free and open to all Cannes Lions Delegates. In order to join the workshop, you are required to present a festival pass.