Description
Every Wednesday night in Summer, Portland International Raceway hosts E.T. (or "Elapsed Time") drag racing of NHRA (National Hot Rod Association) dragsters. From under-18 junior-class racers to tricked out top alcohol burning supercars, locals from the Portland/Vancouver area congregate every week to race not so much against each other, but against time. And in this crucible fueled by a rich mix of gasoline and adrenaline, Time Slip was born.
Shot entirely with three film cameras and two film stocks, commercial and editorial photographer William Anthony sought to highlight this unique, passionate community that has been pursuing the checkered flag for over 40 years. A community unchanged if but for the recent threats of encroaching development and gentrification that put this unique pass time at risk forever. A fun side project would soon become an all-consuming weekly addiction that would hone William's photography skills by returning to the fundamentals learned decades earlier with vintage all-manual cameras and the traditional dark room.
Come see a slide show of images from the series and hear the stories behind them. Check out the online gallery here: "Time Slip"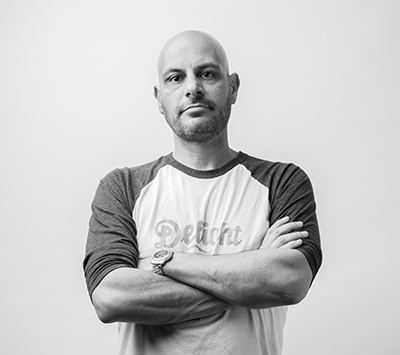 William Anthony is a an award-winning commercial and editorial photographer based in Portland. OR. A former advertising art director, William's work strives to honor the deeper stories and concepts he shoots both for himself or while on commission. For the past 13 years, his career has spanned genres such as advertising, photojournalism, portraiture/lifestyle, travel and social media. While proficient in all new digital technologies, his skillset is deeply rooted in the fundamentals of analog film photography.
William has shot for clients such as Alaska Airlines, BMW Motorcycles, Microsoft, Nike, The North Face, and Starbucks.
William lives with his wife in NE Portland and works full-time as servant for two cats he'd much prefer were dogs. When not shooting pictures for a living, he likes to spend his spare time shooting more pictures.