Description
If you are already working 9 hours a-day in your business then you've reached capacity and are now only sustaining your business.
In effect, you have created a job for yourself.
How can you ever hope to scale and grow your business if you don't have any time?
You're capping your businesses potential to grow because you don't have any time to spare.
Don't despair there is a solution.
There is an approach to Time Management that is simple, and easy to learn, I call it the 3P's to Time Management Turnaround, I will be sharing it with you on the night along with some top tips guaranteed to get you unstuck straight away.
Why should you attend this training workshop?
I will be sharing my 3P's to Time Management Turnaround this is for business owners that are fed up of missing out on new business opportunities, losing money, and want to stop feeling tired and constantly overwhelmed because they don't have enough hours in the day to get it all done.
What else can you expect...
Live Time Management troubleshooting session
Informal networking
20-second pitch to the room (20 people will get 20 seconds to pitch to the room what they do/who they are looking to meet at the event)

Who should attend?
Small business owners, Solopreneurs, Freelancers and Marketing professionals that want to gain an in-depth understanding of how they can stop missing out on new business opportunities.
As well as 'corporate escapees' that want to start a business and are excited to attend an event for inspiration and networking.
Bring plenty of business cards. Networking is encouraged!
Any questions?
Drop us an email and let's chat hello@abigailbarnes.co.uk
I look forward to seeing you there!
Abigail x
Find me on Twitter & Instagram, say hi! @abarnesauthor
---
EVENT SPONSORS
Sibberi - Our aim is to offer water made by trees, that remains untouched. We never add flavours or sugar; it tastes just as nature intended.
Tree water is naturally hydrating & low in sugars, in fact, 4X less sugar than coconut water!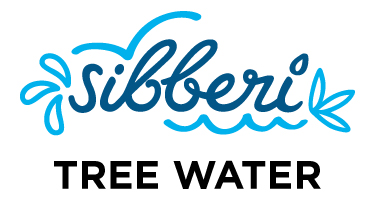 Pony Express - Learn how to fall in love with public speaking, become who you really are, voice your real opinions, stand up for yourself without trading your authenticity for approval. Learn how to play a bigger game, and show the world that your beliefs and certainty are bigger than your fears. Do something your future self will be proud of!

---
Our previous testimonials:
Having spent a day with Abigail I couldn't help but find myself driven, energised and more focused than I had been in years! Abigail's passion and energy is infectious, I found myself planning and dreaming about the possibilities for my life and business, not something I have done for years. After spending a day with Abigail, for the first time in a long time, I had some clear goals set, and now I can see how I can grow my business. I have a plan for the next 12 months that I can work on delivering! I can't thank Abigail enough for all her help!
Steve Allen, UK
It's impossible to overestimate the impact that proper planning and goal setting can have on life. In the weeks since the program my professional and business life has taken off. Abby sets everything out in a clear and comprehensive manner. The content was well delivered and has impacted my decision making and time management on a day to day basis. I can't thank Abby enough for creating a space where ambitious, enthusiastic entrepreneurs can not only dream, but also begin to make those dreams a reality!
Dominic Hall, UK
Abigail created a time-management action plan for me following an initial consultation which has helped me to prioritise and define my business growth strategy. In turn, this has led to increased sales. Abigail comes highly recommended for business owners and entrepreneurs looking to make more effective use of their time, increase sales and improve productivity.
Rick McMunn, UK
Thank you Abby, the goal setting for success program helped me to focus even clearer on my next life and business goals, I left the event feeling even happier and more excited, I would recommend this event to any business owner who wants to super charge their success in 2016.
Kim Wymer, UK
The Goal Setting for Success Program was the perfect way for me to prepare for 2016 - it not only gave me the time to plan but also a process to get real clarity on my business and life goals for the coming year, along with an action plan to achieve them. Thanks to Abigail I was able to identify my key priorities, rather than spreading myself too thin in many areas. I've come away with renewed excitement for my business. The program has also armed me with tools to overcome times of procrastination and overwhelm in order to make my goals a reality. I highly recommend Abigail and this program to anyone wanting to take their business to the next level in 2016! Really awesome!
Jess Christiansen, Australia
After doing the Goal Setting for Success Program, I feel excited to apply what I learned to my business. I have some great new techniques that I can use to tackle procrastination and beat overwhelm. I have a clear growth vision for my business and life in 2016. Thank you Abigail, I highly recommend this Program to any business owner that wants to make 2016 their best year ever.
CoralHamze, UK
Thanks for the very informative lunch and learn today, I thought it was very well presented and thought-provoking, and it's always good to hone your own time-management techniques and get a little perspective.
Eddie George, UK
I'm part of Abigail's MTFM Members Club and it's giving me access to an international network of supportive and ambitious business owners. The content and value Abigail provides during the Strategy Calls I have with her, are amazingly powerful. Her tools and feedback help me to have a razor sharp focus and support me to work a lot smarter than I did before. Now I know how to bring my business to a next level.
Nicoline Huizinga, Netherlands