About this Event
Productivity is sometimes a struggle between self-discipline and prioritization. But many of us have been viewing time-management the wrong way. Let's explore some frameworks, techniques and exercises to help us increase our productivity and better utilize the time we have available to us.
Come to our workshop if:
You struggle with meeting deadlines.
You find yourself procrastinating too often.
You're wrestling between flow-state productivity vs. having a routine.
You often find yourself easily distracted from the task at hand.
This workshop is NOT for you if:
You are not willing to change bad habits and consistently practice new habits.
You expect that time-management will give less to do (hint: there's always the same volume of things-to-do, the key is in deciding what to give ourselves emotional permission to focus on).
You will learn about:
Prioritization, delegation, automation.
Flow vs. Routine.
Scheduling methods & techniques.
Managing your to-do list and inbox.
Tools and techniques that help boost productivity.
Agenda:
6:00PM - Doors open for registration
6:15PM - Introductions
6:30PM - Presentation
7:30PM - Q&A + Discussion
8:00PM - Wrap up + Networking
Code of Conduct for our Workshops
Don't Sell, MLM (multi-level marketing) pitches are not welcomed.
Share your insights, everyone has something to give.
No bullshit, be honest.
Be respectful, this is a safe space.
About The Speakers: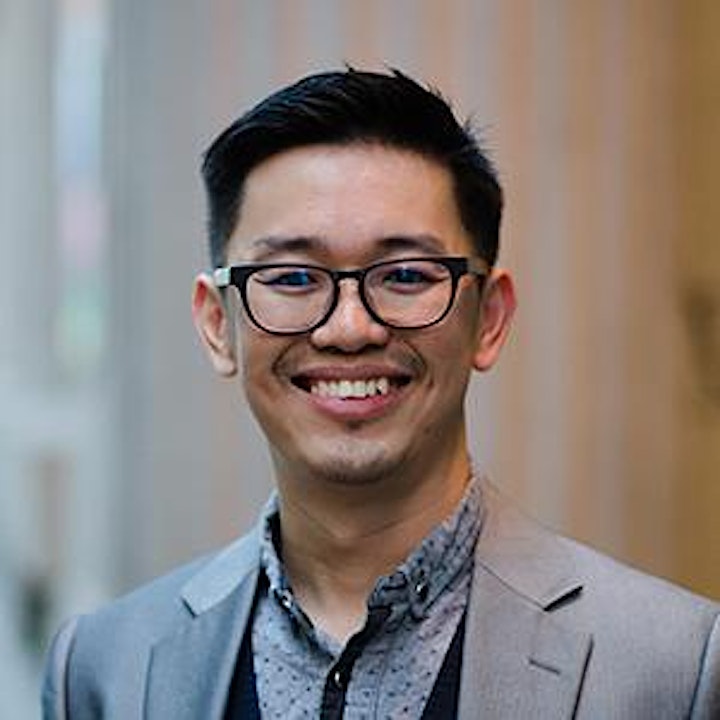 Chin Hing Chang, Founder @ Graspmo
Chin's core values are Growth, Contribution, and Passion. Coming from a rich background in startup consulting, Chin was the former Head of Growth at Spring, a startup Incubator/Accelerator focused on for-profit social ventures. He has worked with over 400 founders & CEOs and supported them with validating their business ideas, mapping out their business strategies, and launching their products/services into the market.
Chin is endlessly passionate about education and is on a personal mission to help guide others to further develop themselves in areas that traditional educational institutions overlook.
Angela Hamilton, co-founder/CEO/instigator @ Quupe (pronounced "koop")
Quup is a sharing-economy platform that allows people to rent things to locals. Based in Vancouver, Quupe's mission is to enable the world to share resources; they were named to the 2019 Ready to Rocket list and received VanCity's 2019 EnviroFund grant and won the BC Tech Association Growth Award as a top-ten venture at New Ventures BC in 2018.
Angela is a visiting faculty member at the Centre for Digital Media and serves as co-chair of the Board of Directors of Vancouver Mural Festival. Previously, Angela founded Supersnack, a non-profit that produced fundraising campaigns and benefit events for AIDS charities in New York City and Washington, D.C.; performers and members included John Oliver, The Mountain Goats, Aziz Ansari, and Miss America 2010.
Also a writer and editor, Angela works with clients on telling entrepreneurial stories at stories.editingforpeople.com. She previously worked for the Museum of Modern Art (NYC), Men's Health, Palgrave MacMillan, Previously.tv, University of Missouri, Sony Music Publishing, and Polo Ralph Lauren, among others. She served as Tablet Editor at McClatchy Newspapers (The Miami Herald, The Kansas City Star) and holds a masters in digital media from the Centre for Digital Media, as well as a masters in journalism from the University of Missouri. As a proud supporter of young leaders and social entrepreneurship.