Time Management and Delegation for Control Freaks in Entertainment

Saturday, February 5, 2011 from 12:00 PM to 3:30 PM (EST)
Event Details
TIME MANAGEMENT AND DELEGATION FOR CONTROL FREAKS IN ENTERTAINMENT

There are those who say and those who do, and then there are those who do more.......

Date: Saturday February 5th   
Time: 12:00 PM – 3:30 PM
Location: TBD

This is the seminar experience for you if you want to:

Effectively manage, produce, and develop more shows and projects simultaneously without burning yourself out.
Delegate more tasks and have the work turn out the same or better than if you did it yourself.
Remove anxiety about "how do I get all of this done?".
Organize your workflow while bootstrapping with or without a staff.
Figure out when to hire a staff .
Squeeze more productive work out of every moment of the day and enjoy the process.
Use technology as an aid in getting more done versus be a distraction.


Keynote Presenters

 Broadway Producer  KEN DAVENPORT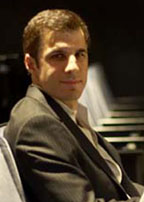 Ken Davenport is a Broadway and Off-Broadway producer. Recent Broadway productions include Oleanna starring Bill Pullman and Julia Stiles, Speed-the-Plow starring Raul Esparza, Will Ferrell's You're Welcome America, Blithe Spirit starring Angela Lansbury, and 13. Ken is the only independent producer to have had three shows running simultaneously Off-Broadway - Altar Boyz, The Awesome 80s Prom and My First Time. He was recently featured on anational commercial for Apple's iPhone, named one of Crain's "Forty Under 40" in 2008, and was dubbed the "P.T. Barnum of Off-Broadway" by The New York Times. He has written articles for Forbes, Mashable, Imedia and others.
THEATRE: 2.0
Combined, Ken's productions have grossed more than $100 million worldwide and are being produced internationally in over 25 countries including Germany, Mexico, France, and Korea.
While Ken has enjoyed the global success and enthusiasm surrounding his long-running productions of Altar Boyz, which he co-conceived, and The Awesome 80s Prom, which he wrote and directed, he raised the bar when he wrote and directed My First Time - the first-ever example of 'Theatre 2.0.' My First Time is an industry pioneer—it is the first play to rely on user-generated content, bringing to life some of the hysterical and heartbreaking "first time" stories submitted to a popular website of the same name. The "Virgins Get in Free" promotion Ken created for the opening received international attention from major media networks worldwide.
Ken's blog, TheProducersPerspective.com, has been featured in Vanity Fair, New York Magazine, The Gothamist, and many other online and print publications. He is also a founding member of the ITBA (Independent Theater Bloggers Association), and his company, Davenport Theatrical Enterprises maintains three industry-go-to websites: DidHeLikeIt.com,BestofOffBroadway.com, and BroadwaySpace.com - the only social networking site completely devoted to the Broadway community and its fans.
CURRENT PROJECTS
In September 2010, Ken created www.PeopleOfGodspell.com and announced that his upcoming Broadway revival of Godspell will be the first ever "Community-Funded" Broadway musical. His recently released iPhone app, At The Booth™, was on Entertainment Weekly's"Must List" after they called it "ingenious! The best thing to happen to New York theater since, well, the introduction of the TKTS booth." Other current projects include bringing the first ever revivals of both Godspell and A Few Good Men to Broadway, adapting the novel and film Somewhere in Time into a Broadway musical, launching his latest creative collaborationMiss Abigail's Guide to Dating, Mating, & Marriage, and a documentary on one of the top unsigned bands in the country - Red Wanting Blue. For more information on Davenport Theatrical's projects, click here.
EARLY CAREER
A Sturbridge, Massachusetts native, Ken was a child theatre actor who moved behind-the-scenes as a Broadway production assistant while he attended New York University's Tisch School of the Arts.
After graduating from Tisch with honors, Ken held management roles on shows including Broadway's My Fair Lady with Richard Chamberlain, Grease with Rosie O'Donnell, Damn Yankees, On The Waterfront and Buskers; Tony Award-winning Broadway productions ofShowboat, Candide, Ragtime, Parade, Thoroughly Modern Millie, and Gypsy starring Bernadette Peters; as well as the national tours of Jekyll & Hyde, Chicago, A Grand Night for Singing, and Cinderella starring Eartha Kitt, Deborah Gibson and Jamie-Lynn Sigler.
INDUSTRY RECOGNITION
Ken recently accepted the 2010 Award of Distinction from the Musical Theatre Society. He has also received the 2008 Spirit of Theatre Award from Theatre Resources Unlimited and the 2003 Acclaim Screenwriting Award for his television pilot, "I.C.A.". He is a senior member of The Off-Broadway Alliance, a town hall-like forum for dialogue amongst the Off-Broadway community at large, as well as a member of The Broadway League (where he serves on the Digital Task Force) and The Off-Broadway League of Theatres and Producers. Ken also received a Tony Nomination for You're Welcome America.
Throughout his career, Ken has been asked to speak to a variety of organizations on theatrical marketing and producing including the Word of Mouth Marketing Association, the Center for Communication Studies, The Commercial Theatre Institute, Ticket Summit, The Independent Presenter's Network, The TAMY Awards and Columbia University's Graduate Program for Theatre Management and Arts Administration.
Under 30 Entrepreneur  GARY WHITEHILL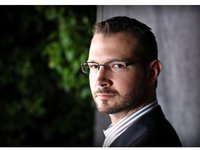 Gary Whitehill is the founder of New York Entrepreneur Week (NYEW), The Relentless Foundation and Whitehill International, each of which reflect his entrepreneurial drive and relentless energy. This is his journey.
In the fifth grade, Gary already had a big goal – he wanted to attend college. In his world, football was how you got to college and getting educated was how you created a better future for yourself. But his dream had one major obstacle – his parents could not afford to buy him football cleats. Gary realized if you really, really want something, you would have to tap into the drive within yourself.
Determined to succeed, Gary made his own candy, added his mark-up and sold it at school. That is how, at the age of twelve, he began his quest as a driven and relentless entrepreneur. Just as he'd predicted, candy got him cleats, football got him to college, and a hard-earned education took Gary into the world of business.
But the most important life lesson he learned was simply this: discovering how to channel his unstoppable drive and passion into opportunities that allowed him to achieve anything he wanted.
Today, Gary's energy is devoted to helping entrepreneurs prove to themselves and to the world that they can achieve anything they want. He believes stopping at nothing to achieve everything is a mindset very few in this world share. Those who do are the movement makers of the world. In his unstoppable way, Gary makes it all happen by:
Building powerful networks of passionate people
Creating platforms that accelerate learning and growth
Bringing people, ideas and opportunities together in an exponential way
As an example, The Relentless Foundation is a non-profit initiative built to catapult entrepreneurship as a driving force in transforming education and economies locally, regionally, nationally and internationally.
In 2009, The Relentless Foundation inspired the creation of New York Entrepreneur Week, an unprecedented gathering of entrepreneurs, from innovation-minded start-ups to multi-million dollar revenue generators who are given the chance to learn, connect and leverage opportunities to drive economic change. The Entrepreneur Week movement continues to grow, with events planned in three US cities and around the world in 2011.
With the belief that children should have the ability to create the world they want, Gary is determined to empower those who are driven to achieve by providing the tools they need such as entrepreneurship to learn, grow and express themselves. He supports people and companies invested in driving social and economic change.
Continually inspiring those with a relentless spirit, Gary will stop at nothing to help others achieve anything they want.
The final portion of the day will include a workshop using the tools presented, led by: 
Entrepreneur Michael Ian Cedar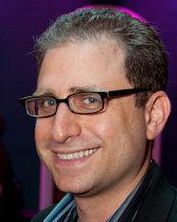 Entrepreneur since the age of 13. Michael is the founder of Ask Yourself Productions, currently the Associate Producing company for StarQuestInternational Dance Competition, The most prolific dance competition in the United States hosting over 24,000 dancers a year through three tours. He company managed national bus and truck tours of Fiddler on the Roof, Thoroughly Modern Millie, and Joseph and the Amazing Technicolored Dreamcoat. Michael is an obsessive control freak who enjoys the philosophy of "Work Hard, Play Hard". His Blog Ask Yourself In Entertainment is dedicated to sharing business productivity with others in entertainment.
& 
Broadway Producer Michael Roderick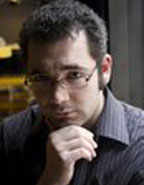 As Artistic Director of Small Pond Entertainment,  Michael has produced over 50 shows since his arrival in NYC in September 2002. Michael is also a serial entrepreneur having founded the consulting firm Small Pond Enterprises LLC, Small Pond casting, The Independent Producers Alliance of NY, and PLAE - Program For Launching Arts Entrepreneurs. Michael was an associate producer of ROOMS: A Rock Romance Off-Broadway and a producer with R2D2 Productions on the Broadway production of The Scottsboro Boys.  He holds a BA in Secondary Ed English and Theatre Performance from Rhode Island College as well as an MA from NYU in Educational Theatre Colleges and Communities.
Michael also taught English and Drama for eight years at LaSalle Academy on New York City's Lower East Side.  He has been published three times in Best American Short Plays from Applause Books and is currently at work on a book exploring the intersection of art and business in relation to finance.  Michael has served on the board of Theater Resources Unlimited and currently sits on the board of Boomerang Theatre Company.   He blogs daily at www.oneproducerinthecity. typepad.com 
Due to the hands on nature of this workshop, seating will be extremely limited
When & Where

Ripley Grier
520 8th Ave
New York, NY 10018


Saturday, February 5, 2011 from 12:00 PM to 3:30 PM (EST)
Add to my calendar
Organizer
Michael Roderick
Michael Roderick is the CEO of Small Pond Enterprises, LLC.
Small Pond Enterprises seeks to support connectors, innovators, and entrepreneurs with a range of personalized educational services provided by expert consultants who develop an individualized process for creating quality work that is supported by a customized, viable business model. Additionally, by connecting entrepreneurs with resources, people, and advisers, we bring disparate communities together and help them to establish mutually beneficial relationships.

At Small Pond we believe that everyone has the capacity to be an entrepreneur and we hope to foster a community of connected change-makers who are confident and self-sufficient and who have built sustainable, well-supported businesses that leave a legacy and successfully operate in both the artistic and entrepreneurial worlds.
Time Management and Delegation for Control Freaks in Entertainment