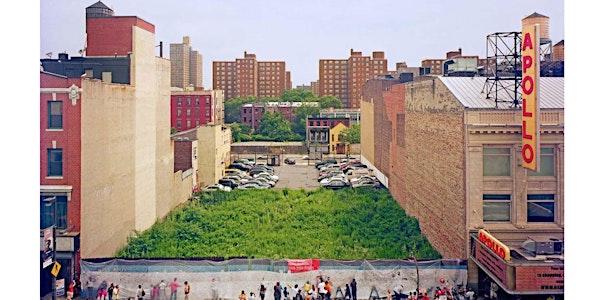 Time in Harlem: Isaac Diggs and Edward Hillel in Conversation
Join us for a special conversation with exhibition artists Isaac Diggs and Edward Hillel, moderated by art historian Kunbi Oni.
By Hunter College Art Galleries
Date and time
Thursday, March 23 · 6 - 8pm EDT
Location
Flex Space, Hunter College MFA Building 205 Hudson Street New York, NY 10013
About this event
Time in Harlem: Isaac Diggs and Edward Hillel in Conversation
Moderated by Kunbi Oni
Thursday, March 23, 6-8pm
Wine reception 6-7pm, Conversation 7-8pm
Location: Flex Space, Hunter College MFA Building, 205 Hudson Street at Canal Street
Please note: Advance Registration Required
In celebration of their exhibition Isaac Diggs & Edward Hillel: Time in Harlem, the artists will be in conversation with Kunbi Oni, Collection Specialist in the department of Drawings and Prints at MOMA, to discuss the rewards and challenges of revisiting past work, designing and publishing photo books, and long term artistic collaboration. Available for sale will be Hunter East Harlem Gallery's publication, 125th Street: Photography in Harlem (Hirmer Verlag, 2022), which features many of Diggs & Hillel's images as well as dozens of other artists who have documented the historic thoroughfare. A few remaining copies of Diggs and Hillel's book 125th:Time in Harlem (IDEH, 2014) will also be available for sale.
Hunter East Harlem Gallery will hold special gallery hours with exhibition artist Edward Hillel and Interim Curator Katie Hood Morgan on Thursday March 2, 2-5pm open to the Hunter College community and the larger public. We welcome you to visit and spend time with this beautiful exhibition before it closes! Isaac Diggs & Edward Hillel: Time in Harlem is on view at Hunter East Harlem Gallery through Saturday, March 4.
About the exhibition:
From 2008-2011, Isaac Diggs & Edward Hillel made photographs of one of the most iconic streets in New York City: 125th Street. Working collaboratively on film with a 4x5 field camera, the two artists meticulously captured the street during a tumultuous time in NYC after the financial crisis. The images document Harlem when the neighborhood was being sanctioned for rezoning by Mayor Mike Bloomberg and swallowed up by the ever-expanding Columbia University campus, forever changing this "main street" in profound and long lasting ways. The exhibition at Hunter East Harlem Gallery features a selection of the duo's large-format photographs from their comprehensive 2014 publication, 125th: Time in Harlem. The exhibition re-contextualizes the book into the three-dimensional space of a gallery, showcasing a wall mural comprised of the entirety of their book in sequence as well as archives from the project itself. Through intentional and considered image-making, the duo confronts the audience with the challenges of urban flux, gentrification, the loss of cultural memory, the production of space and the preservation of community.
This exhibition is curated by Arden Sherman. Generous support has been provided by the Hunter College Department of Art and Art History, the Anna-Maria and Stephen Kellen Foundation, and the Hunter College Advanced Certificate in Curatorial Studies Program.
More info: https://www.huntereastharlemgallery.org/diggs-hillel-time-in-harlem
Kunbi Oni is an art historian with a background in African art. She has taught survey courses on African art and the History of Photography in a range of undergraduate programs. She is currently a Collection Specialist in the department of Drawings and Prints at The Museum of Modern Art, New York and Faculty in the MFA Photography, Video and Related Media program at School of Visual Arts, New York.
Isaac Diggs is a photographer and educator. For two decades he has photographed the urban fabric of cities and communities in the United States and abroad. His work has been exhibited in the United States and Japan, and is part of the collections of the Walker Art Center, the Whitney Museum of American Art and MOMA, among others. Diggs has received support from the Asian Cultural Council, The Center for Photography at Woodstock and The Lower Manhattan Cultural Council. His work has been published in Vanity Fair, Harper's and i-D Magazine. He received his B.A. in English Literature at Columbia University, his MFA in photography from the Graduate School of the Arts at Bard College, and studied independently with Daido Moriyama and Stephen Shore. Diggs has taught in the BFA and MFA programs at the School of Visual Arts in New York. His three books include 125th: Time in Harlem (with Edward Hillel), Middle Distance or the Anxiety of Influence: Photographs from Los Angeles (2019), and Lagos (2019). His fourth title, Electronic Landscapes: Music, Space and Resistance in Detroit (with Edward Hillel), was shortlisted for the Aperture/Paris Photo Book Award in 2021.
Edward Hillel is a photographer and multidisciplinary artist. He engages history, memory, place and community to produce works that are at once personal and reflect upon society and the human condition. Since the mid-80's he has explored photography and photo-based media. From black and white photographic portraits and narrative videos to images and installations employing photographs, videos and film, archives and found materials, projected sounds and reflective surfaces, his works are carried out within a framework of social engagement and collaboration. Site-specific projects in Berlin, Grenoble, Manchester, Montreal, New York, Nice, Paris, Prague, Venice and elsewhere have garnered the German Critics Visual Arts Prize (Berlin), The Golden Sheaf Film Award (Canada), the Prix Alain de Rothschild (France) and the Spiro Institute Arts Award (UK). His works have circulated widely through exhibitions, publications, broadcast and social media. Born in Baghdad, Iraq, Edward grew up in Montréal before moving first to Paris and then New York. He is currently founder and artistic director of the (G)eneration Project and artistic director of The Guatemala Holocaust Museum.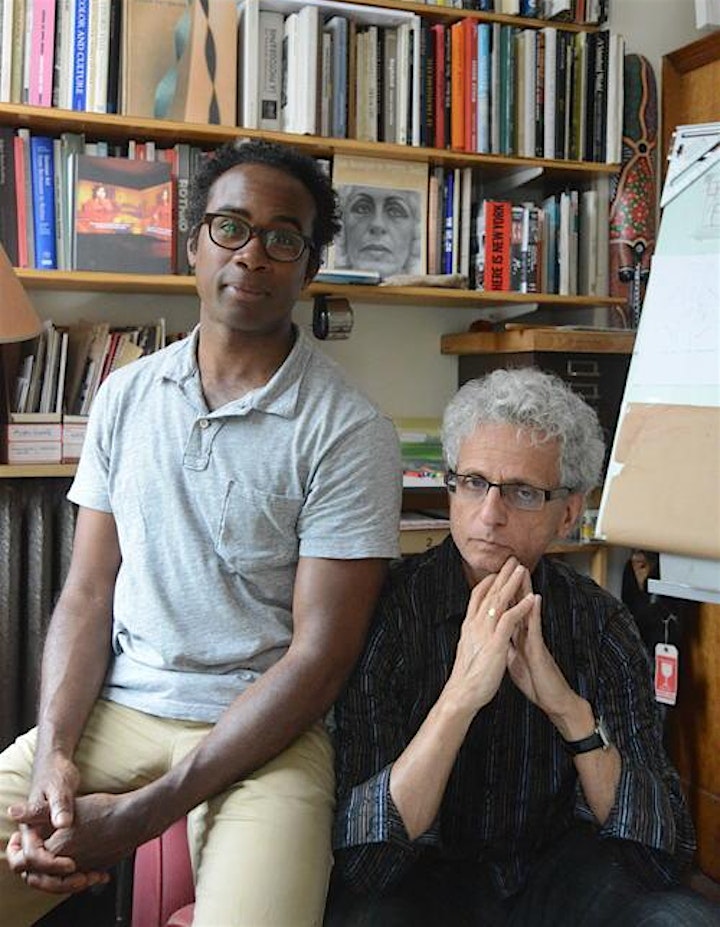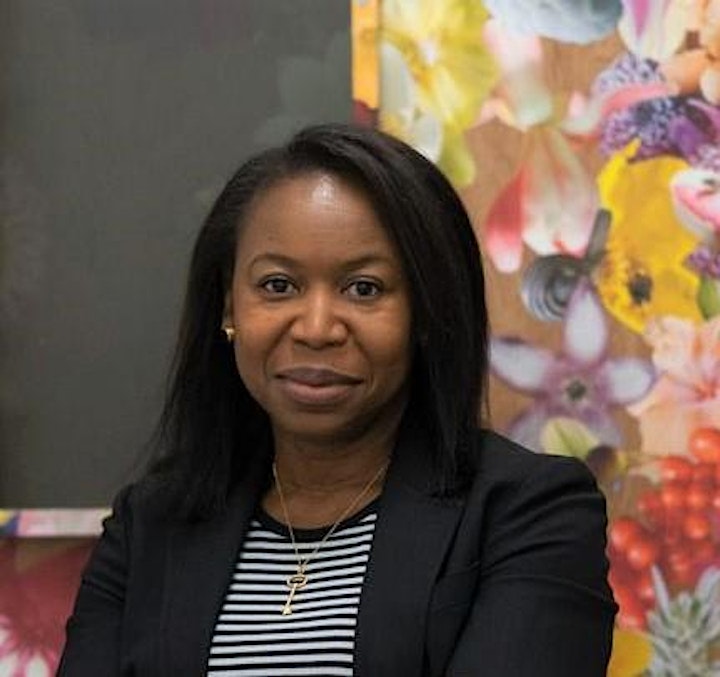 About the organizer
 The Hunter College Art Galleries, under the auspices of the Department of Art and Art History, have been a vital part of the New York cultural landscape since their inception over a quarter century ago. Located at the nexus of art and culture in New York City, the galleries provide a space for critical engagement with art and pedagogy, bringing together historical scholarship, contemporary artistic practice, social awareness, and experimental methodology. Since their inauguration in 1981, the Hunter College Art Galleries have presented more than 200 exhibitions. The galleries are committed to producing exhibitions, events, and scholarship in dialogue with the intellectual discourse generated by the faculty and students.
Widely regarded as one of the leading art programs in the country, Hunter College's Department of Art and Art History serves both undergraduate and graduate students, offering a Bachelor of Arts, a Bachelor of Fine Arts and Master of Fine Arts in studio art, and a Master of Arts in art history. In its 2012 rankings of "America's Best Graduate Schools," U.S. News & World Report ranked Hunter's MFA program thirteenth and the painting and drawing program seventh in the nation.