The method of change comes in many Ways. Ready, Set, Goals!!!
About this event
There's always something else that needs to be done, completed, finished, and accomplished. There is never enough time to completed this, that, or the other. Are you a person that puts things off until tomorrow? The next day? Let's take a closer look at Time 2 Set Goals?
Goal setting never grows old
Goal setting is a must; especially Today
Goal setting useful 4 all ages
Join us for a free webinar on Friday, October 22th, 2021 at 11am - 12pm.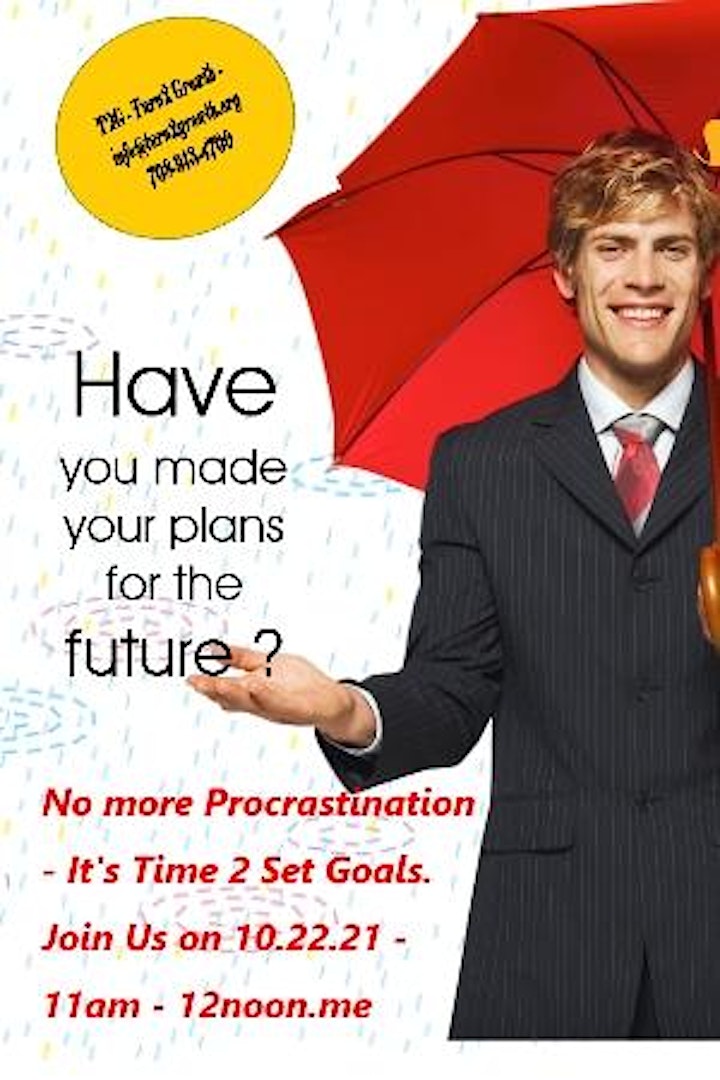 Organizer of Time 2 Set Goals - Friday, October 22th - 11am - 12noon
We are a non-for-profit 501(c)3 organization -  purpose is to educate residents, veterans, men and woman, youths; about the services and opportunities that are right in front of them.  We assisted with job training, placement, housing assistance, and so many other services.  For for more information call us at 708-913-4700.