About this Event
Born in Wheeling, West Virginia on March 16, 1954, Grammy winning singer songwriter and multi instrumentalist Tim O'Brien grew up singing in church and in school, and after seeing Doc Watson on TV, became a lifelong devotee of old time and bluegrass music. Tim first toured nationally in the 1980's with Colorado bluegrass band Hot Rize. Kathy Mattea scored a country hit with his song Walk The Way The Wind Blows in 1986, and soon more artists like Nickel Creek and Garth Brooks covered his songs. Over the years, Tim has released 15 solo CD's, as well as collaborations with his sister Mollie O'Brien, songwriter Darrell Scott, and noted old time musician Dirk Powell. He's performed or recorded with Steve Earle, Mark Knopfler, Bill Frisell, and Steve Martin, and produced records for Yonder Mountain Stringband, David Bromberg, and Canada's Old Man Luedecke.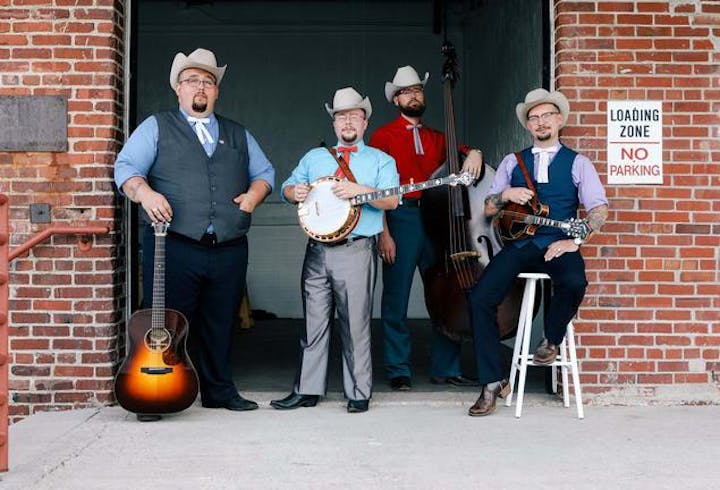 The Po' Ramblin' Boys passion for bluegrass is as clear as it is contagious. With a heavy touring schedule across the United States and Europe and recently signed record deal with the esteemed Rounder Records, the Boys are well on their way to becoming the quintessential bluegrass band of their generation. Despite all of their recent success, they maintain a humble perspective. "Bluegrass has left such a mark on us that we feel like we owe something back to the music", says Lewandowski. "We want to do something for the music to show our appreciation… There's no telling what could have happened to us, what we would have become if we hadn't found this music. It's gotten us through a lot, the good and the bad. When I think about all of the damn medications that I didn't have to take because I had music to turn to. We didn't have to go to the doctor and pay for something to make us feel better, because we had this music, so we really want to honor it by bringing it out of the shadows and onto new stages and wider audiences. Because we know that if we can bring Bluegrass to new folks, those folks will come with us and support the bluegrass community."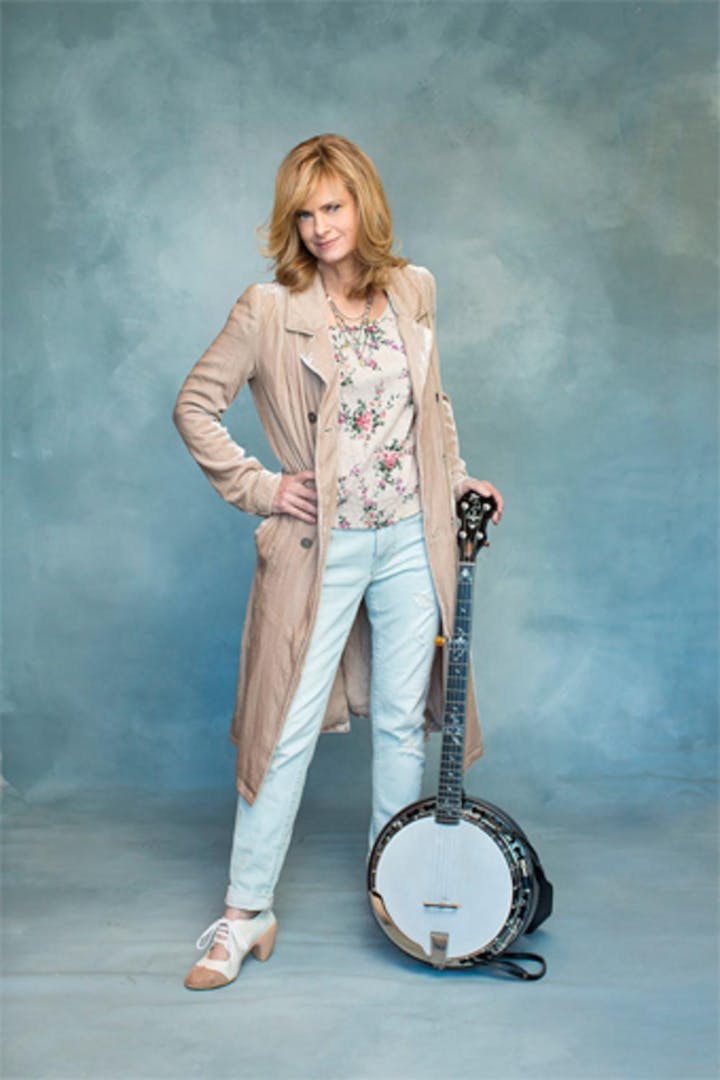 Alison Brown doesn't play the banjo. Alison Brown plays music on the banjo.In the instrumental food chain, the five-string banjo is one of the more dominantbeasts: loud, brash and very hard to tame. In 1945, Earl Scruggs made the biggestleap in harnessing its raw power, bringing a revolutionary precision of touch anddepth of tone.
Thousands of three-finger style banjo players have since made their marks, butnone has cut such a path or moved so far along it as has Alison Brown. She'sacclaimed as one of today's finest progressive banjo players, but you rarely findher in a conventional bluegrass setting. Instead, she's known for leading anensemble that successfully marries a broad array of roots-influenced music: folk,jazz, Celtic and Latin.With her new Compass project, The Song of the Banjo, the 2015 IBMADistinguished Achievement Award and 2001 GRAMMY Award-winningmusician/composer/producer/entrepreneur plants another flag in her ongoingjourney of sonic exploration.
As one might expect from a Harvard-educated MBA and co-founder of CompassRecords, for 20 years one of the most respected bluegrass, folk, Celtic andAmericana labels, the title of Alison's first album since 2009 was carefullyconsidered. It comes from a poem by Rudyard Kipling, but she says the reasonshe chose it was that, "It points to the lyrical side of the banjo, which is the sideI'm drawn to."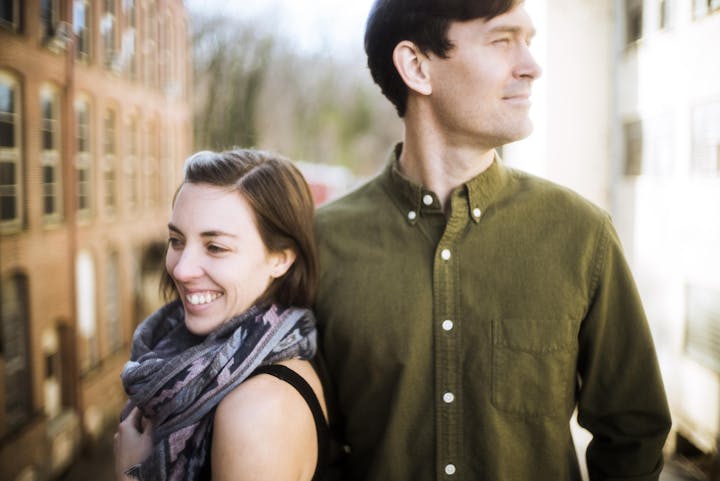 Laura Wortman and Kagey Parrish are celebrating a decade of touring full time as The Honey Dewdrops, having played stages and festivals far and wide in North America and Europe. With tight harmonies and an musical ensemble that includes clawhammer banjo, mandolin and guitars, the effect is to leave listeners with only what matters: the heart of the song and clarity over ornamentation.
After leaving their home base of Virginia and living on the road for 2 years, Laura and Kagey now call Baltimore, Maryland home and it's where they wrote and recorded their fourth full-length album, Tangled Country, released May 2015. Acoustic Guitar Magazine describes the set of songs as "a handcrafted sound centered on swarming harmonies and acoustic guitars that churn like a paddlewheel and shimmer like heat waves on the highway." And like their stage performance, these songs rock and reel, and then they console you when you come back down.
The Honey Dewdrops have a busy year ahead of them with a winter tour in the U.K. and the release of their 5th full-length album, Anyone Can See, out March 1st.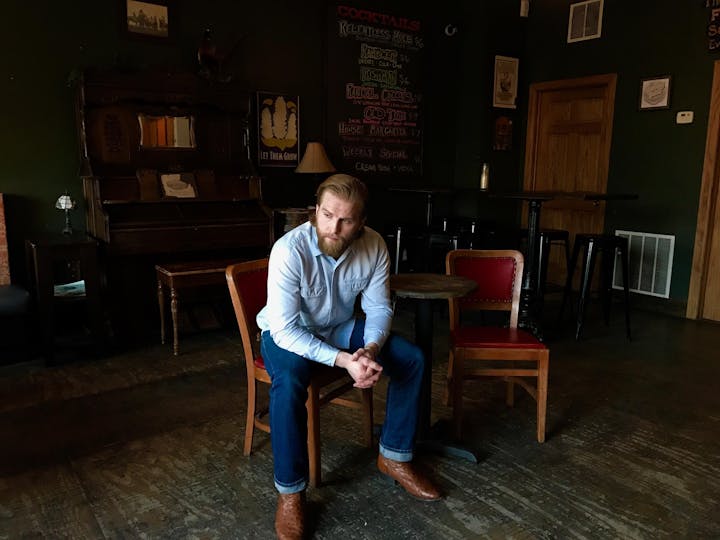 West Virginia is far more than meets the eye. A native of Morgantown, singer-songwriter Charles Wesley Godwin paints a rich and honest portrayal of his homeland and its people with his debut album. Seneca is a moving snapshot of his 26 years of life and well-soiled roots in the Appalachian hills, a backdrop that has given birth to some of the most intelligent and hard-working people in the country.
When you partake in his gripping storytelling, it comes as no surprise that Godwin's shared bills with the likes of Shooter Jennings, Tyler Childers, Colter Wall, Luke Combs, Aaron Watson, David Allan Coe, Sundy Best, Waymore's Outlaws and Nicholas Jamerson. Godwin is truly at home on stage and alongside like-minded musicians who go against the grain and shake up the status quo.
"This album will give people a really good look into what it's like culturally in Appalachia. People have a way-off view from the outside of what we're all about, what our priorities are and how smart we are," says Godwin. The record is steeped to perfection in gentle mountain streams and a way of living that is surprisingly universal. Through earnest, sinewy craftsmanship, he mitigates the stereotypes that plague the state and reconfigures expectations.