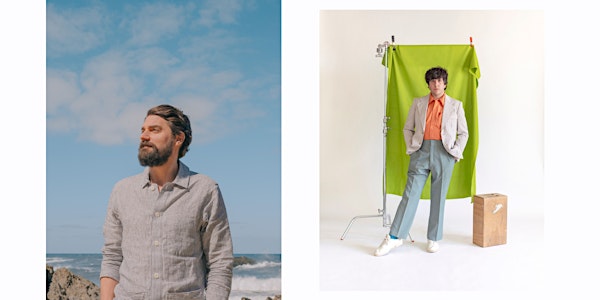 Tim Baker and All Hands with Eric Slick - POSTPONED
Tim Baker (of Hey Rosetta!) and All Hands with Eric Slick
When and where
Location
The Evening Muse 3227 N. Davidson Street Charlotte, NC 28205
Performers
Headliners
More Performers
About this event
Tim Baker has partnered with the PLUS1 Climate Fund so that $1 per ticket goes to supporting grassroots organizations working to mitigate the current climate crisis and build a sustainable future for all.
Tim Baker, internationally celebrated singer/songwriter, award winning indie-rock band-leader (Hey Rosetta!), and 2020 JUNO award 'Songwriter of The Year' nominee, returns with a start of summertime song buoyant with piano, horns and harmony chorus vocals that is a truly free and easy song for your heart.
"As a living human being, I've always enjoyed upbeat pop shuffles full of heartfelt lyrics and playful countermelodies," says Tim. "The 'song' just sort of fell out - one of those easy writes that rushes out and requires only light editing. As soon as I played it with my friends Ben Whiteley and Phil Melanson, and we sunk into that shuffle, and they wailed those falsetto backups there in Ben's garage, I couldn't wait to record this and get it out into the world."
It's very simply about the desire to start again someday, somewhere new, where you can be a better version of yourself, and live a fuller, richer, truer life than what you are currently living."
Ever-expanding his vast skill set, Tim recently partnered with long time friends and producers/writers in Jordan Canning and Adam Christie (Schitts Creek, Baroness Von Sketch Show) to film some comedic skits centred on his return to music."I had the pleasure of working with my dear friends Jordan Canning & Adam Christie," says Tim. "We put together a series of sketches filmed in Toronto. You'll see me awaken from my covid stupor, endeavour to become relevant, fit, road ready, all the while surrounded by incredible comedic actors and usually dressed ridiculously. I hope you enjoy these as much as I did filming them. Keep an eye out on YouTube for the full series."
Tim recently previewed the new single and video for "Lucky Few," the first new music since Tim's acclaimed 2019 debut solo album, Forever Overhead (voted Folk Album Of the Year by Exclaim and Album of The Year in 2019 by CBCMusic) and its companion EPs.
***************
Blissfulness is at the core of Wiseacre, the strikingly purifying sophomore record from Eric Slick. Wiseacre is a location, literally. It's the place he married the light in his life, Natalie Prass, and titling the record after it is an attempt at bottling the euphoria of his wedding day. The record isn't just about the joy that comes from a loving existence blossoming out of a new relationship, it's also about the hard work that it takes to get to that place.
"I've always been known as somebody who is on the sidelines," says Slick, seeking to step out of the shadow of his previous roles. The majority of his time has been behind a drum set, spending the last decade rounding out the industrious outfit Dr. Dog, and as of late, touring as a newlywed alongside his wife. Ironically, the two met on Valentine's Day at a Dr. Dog show before Slick had even joined the band.
While with previous solo records Palisades and Bullfighter Slick mined his subconscious for the moodier and more abstract side of the coin, Wiseacre is a technicolored exaltation. It reads like a novel, sequencing in chronological order the ups and downs of self-acceptance before fully committing to someone else. Across 10 songs, Slick artfully sheds these insecurities resulting from fractured relationships, childhood trauma, and his parents' own hiccups. It's an album about overcoming apprehensions so that he can find solace, not only for himself, but for the person he is now devoted to.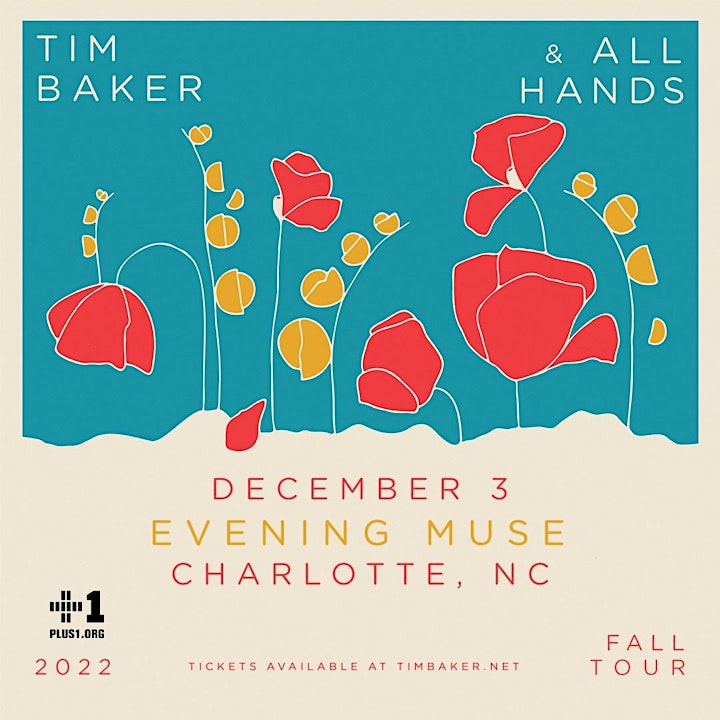 PRESS QUOTES:
"It all amounts to a solo debut that rises to Baker's best work with Hey Rosetta! To paraphrase the title, this album captures Baker's forever effort to reach a high bar, and his successful rise to the occasion." – Exclaim
"Baker's voice rings out just as heart-wrenchingly on its own atop guitar and piano…Forever Overhead is the singer-songwriter at his most vulnerable, one foot on the land that formed him and the other striding forward." – CBCMusic
"As a solo artist, Baker now has total control of his creations, and his debut release is earnest, compelling, and bittersweet (more sweet than bitter, I must proclaim)...the whole of Forever Overhead, is a glorious exclamation to the world that, yes, Tim Baker is on his own now, but no, he's not going anywhere anytime soon." – Dominionated
"At the same time Tim Baker – lead singer of Newfoundland's Hey Rosetta!, flying solo with a Toronto band – crooned out endearingly intimate new songs on the main stage." – NOW Magazine (Hillside review)
"Nostalgic and nuanced, with a chorus that nods to Jackson Browne and a buoyant, bubbling verse worthy of Feist." – Rolling Stone
"It captures complex feelings in a big hearted way…I think he's such a special songwriter and performer" – NPR (World Café)
"...the Survivors EP is a sweet postscript to Baker's debut full-length that captures his wide dynamic range in only five songs...speaks to a deeply human optimism that Tim Baker captures with grace. Lines like "Just a bottle of suds / And a spot on the porch / Soon the kids are in love / And they're looking at us" epitomize how well Baker uses his work to capture connective joy." – Exclaim
"It has the cinematic simplicity of David Gray and the softer side of Radiohead but with Baker's signature recipe of sincerity and calculated composition. "Survivors" is an uplifting song written about existing." – Dusty Organ