TILT Talks: Bruce Ramus Live – Light and moving images in urban design
Description
Book your ticket for this rare opportunity to meet internationally-celebrated light artist, Bruce Ramus. Note: if tickets are sold out, please add your name to the waitlist as we are evaluating releasing more tickets now.
From directing spectacular light shows for David Bowie, U2, and R.E.M, to designing the first ever light installations for Sydney Opera House, Bruce's work aligns public art with social engagement, acting as a compelling platform for our civic voice.
In his talk, The Future is Bright: How light and the moving image are shaping a paradigm shift in urban design, Bruce will discuss how signature lighting and media installations are changing urban design, making architecture more socially sustainable, and our cities more livable. He says, "We are at the beginning of an evolution. Light sources become moving images, which become skin-like, integrated surfaces that form the inner and outer experiences of our buildings."
After the talk, Bruce will take questions and engage in a dialogue with the audience made up of influencers from the local art, design, architecture, lighting, and developer communities.
Don't miss out on this free event, RSVP now! Drinks and refreshments will be provided.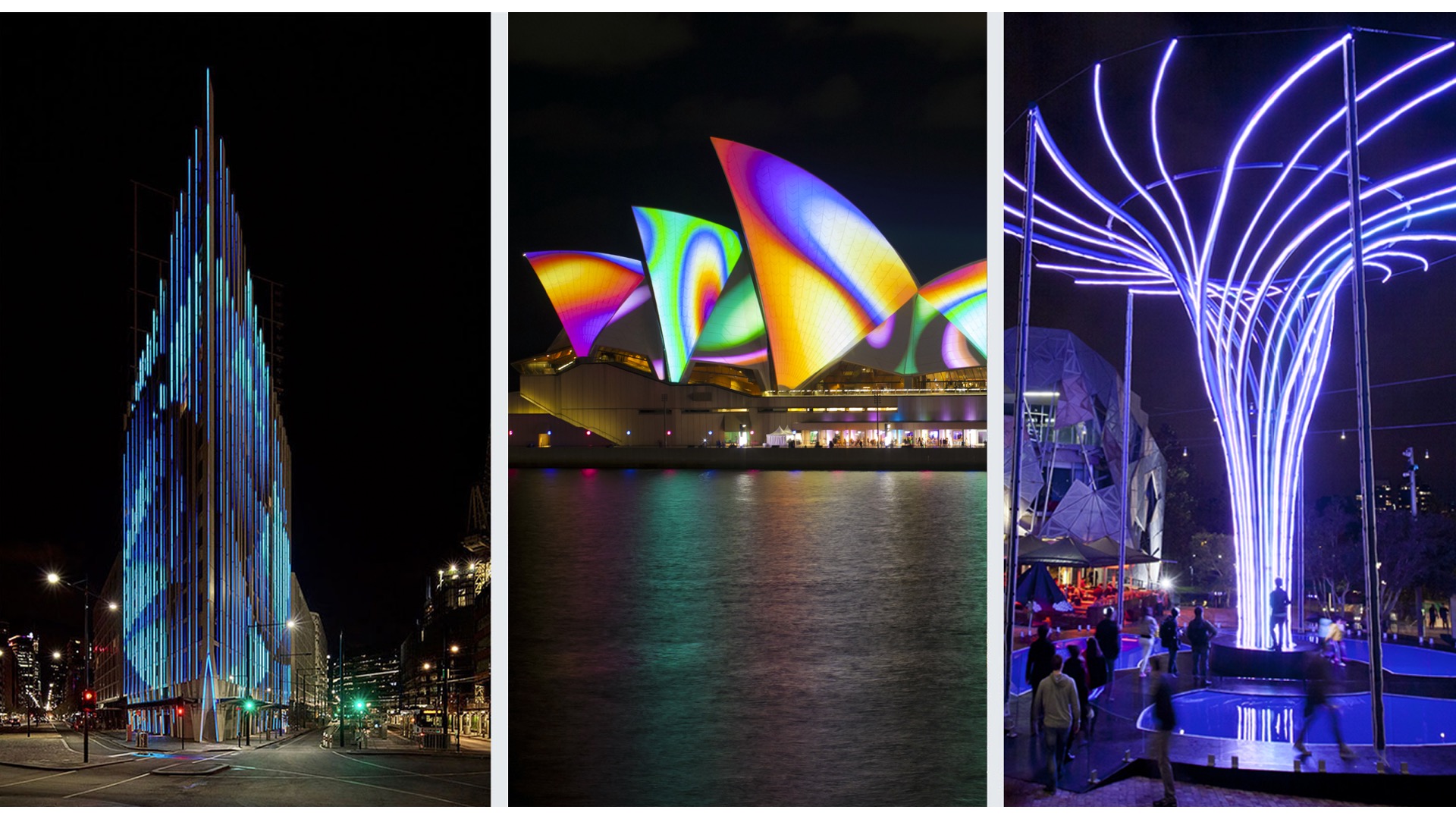 This TILT Talk event is hosted by HCMA Architecture + Design, and made possible with support from Tourism Vancouver, Lumiere Festival, and Australia Council for the Arts. Special thanks to the talented team at Symmetry Lighting for adding some colour and light to our studios for this special event.