Till Death Do Us Part: Fall in Love with Your Physical Body - Takoma Chapel
Description
The longest loving relationship you will ever have is not with a partner or spouse, or even with a parent or child. It's with your physical body. If you want to love yourself more and attract the life partner you want, begin by healing your relationship with your physical body.
In this experiential workshop, Alix and the Archangels will stretch your thinking and lead you through practical exercises designed to help you love yourself more so that you can enjoy life to the fullest.
$20 Donation for members, $25 Donation for Friends. Register on Eventbrite or Paypal at www.takomaparkchapel.org and click on "make a donation." Note that your registration is for this class. Or, you may pay at the door.
About Alix Moore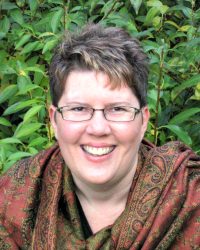 Alix Moore is a highly clairvoyant psychic healer and a channel for the Archangels. She helps healers and lightworkers earn what their work is worth, so that they can be fully in service to their clients and the planet and have the bank account to prove it! Alix has authored several books, including Tapping the Well Within: Writing from Your Source of Effortless Creativity, Deep Wisdom and Utter Joy. Website: www.yoursoulstruth.com