Description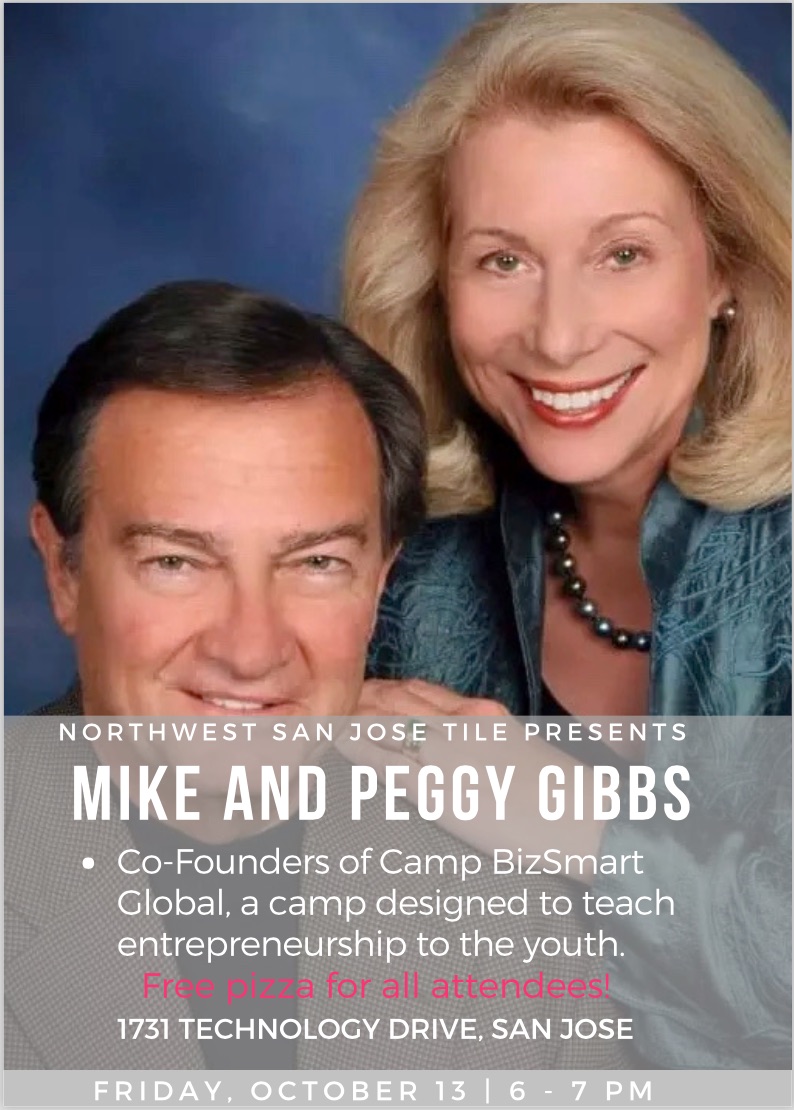 TILE has invited Mike and Peggy Gibbs, the co-founders of Camp BizSmart, to talk to us about starting a business in Silicon Valley as a married couple. More information about their talk will come soon!
Mike Gibbs is a world class exepert on international negotiation and business process innovation and innovate leadership practice. As the CEO and Co-Founder of Gibbs & Associates, he consults with clients like Google, J.P. Morgan, Proctor & Gamble, Cisco, and IBM, on strategies to improve productivity, competitiveness, and leadership effectiveness. Serving as General Electric Co.'s section manager, he led a umber of GE "Workout" business process innovation efforts and designed and launched The General Electric Aircraft Engines "High Potential Leadership" and "Technical Leadership" Programs.
Furthermore, he has taught business management as an adjunct professor at The Penn State University and at the University of Texas at Dallas. He was the instructor of international negotiation and business process innovation at the Hass School of Busines, University of Berkely, International Executive Program.
Lastly, he is a featured speaker on the International Negotiation with HSM Global, the world's premier executive seminar company.
More information at tilesanjose.strikingly.com