A LIVE murder mystery & 3 course dinner. YOU solve the crime. Watch the story unfold, examine the evidence and question the suspects!
About this event
'Till Death Do Us Part
The Gorey-Butcher Wedding is sure to be an event to remember!
Karen Gorey and Gregory Butcher have been planning this big day since well before the pandemic forced them to put things on hold. This day of wedding bliss has been years in the making, ever since Karen met Gregory when Bruce, Gregory's brother, stood Karen up for a date that they had planned.
Now bygones are bygones and Karen and Gregory have fallen deeply in... like. They are extremely comfortable with each other and since everyone is expecting them to get married, they might as well.
YOU, their family and friends, are invited to be a part of this... special... day. And while no one is really excited about the marriage we can rest easy knowing that at last it will be done. That is... unless something goes wrong...
******************************************************************************************************
You are in the middle of the action as this immersive mystery experiences happens all around you. You will meet the suspects, you will question each of them and you will determine whodunnit as you enjoy an amazing dinner at PolanDeli Market & Kuchnia.
Your ticket incudes admission to our incredible interactive show, house salad with homemade Czosnkowy dressing, choice of entrée, dessert and unlimited soft drinks. Gratuity and alcoholic beverages not included.
In addition you will become guests at the Gorey-Butcher wedding as you celebrate the nuptuials of this... happy... couple. It is up to YOU to investigate the evidence, interrogate the suspects and solve a gruesome murder. We encourage all guests to dress the part get into the evening!
Unlike any show you have seen in Lake County, 'Till Death Do Us Part will have you DYING with laughter.
Entree Choices include:
Polish Platter - Platter includes one Golabki (stuffed cabbage) with a Tomato based gravy, two Ruskie pierogi, carmelized onions, sour cream, Smoked Kielbasa link and Kapusta
Chicken Kotlet - Whole Chicken Breast pounded, breaded and fried, topped with Hunter's Sauce and served with Ruskie potatoes and buttered carrots.
BIGOS Polish Hunter Stew - beef chicken and keilbasa in a vegetable and sauerkraut stew served in a rye bread bowl
DESSERT - Vanilla Ice Cream topped with Bourbon roasted pecans and caramel drizzle
Guests are asked to purchase tickets for groups in one transaction to ensure seating together. It is difficult to match single ticket purchases with other singles.
Larger groups welcome!
Questions? Please call Something New Studio at 352-541-0041 or PolanDeli at 352-399-6866.
Reservations required. Tickets may be purchased online or at the restaurant.
Our show is rated PG-PG13 for potential adult topics and innuendo. Most of our show is improvised so you never can be sure in which direction things will go. We do promise no graphic violence, overt sexuality or excessive adult language.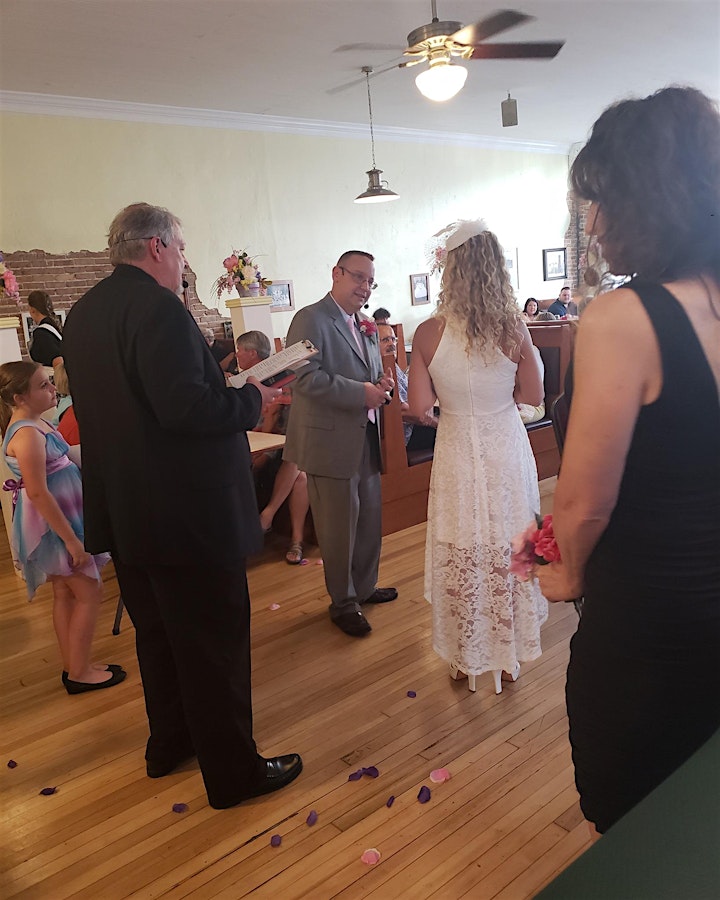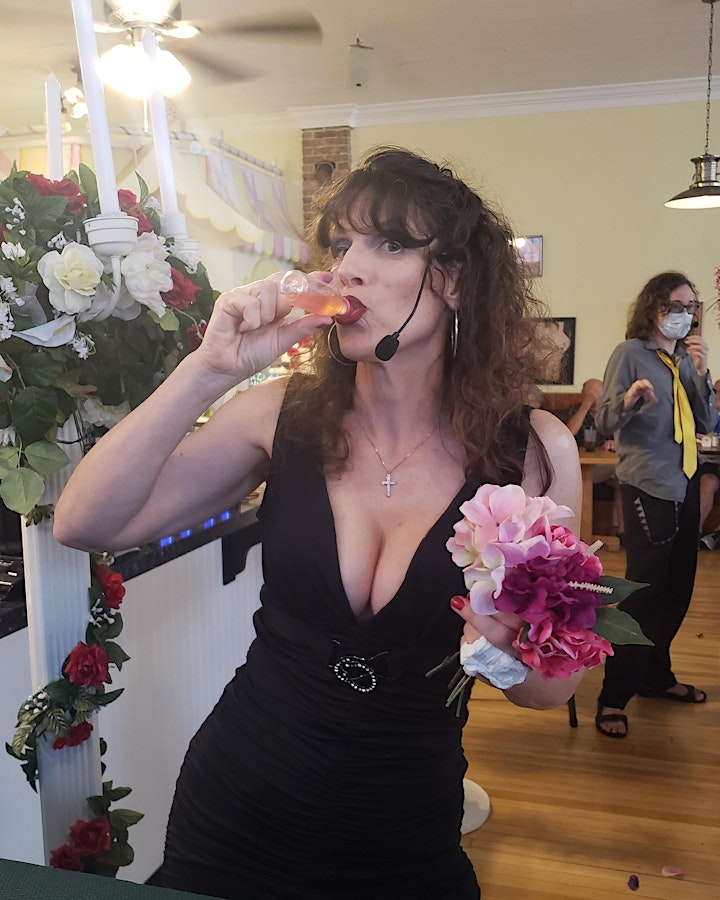 Organizer of 'Til Death Do Us Part - An Interactive LIVE Murder Mystery Dinner