Event Information
Location
Tightn' Up! Tabernacle of Funk
Secret Location
Houston, TX 77022
Description
Funkateers,
You're invited to play in our TIGHTN' UP! FUNK SOCIETY
Meeting on Saturday, MARCH 2nd~ at a Tightn' Up! Tabernacle of Funk (a lovely Funkateer is hosting our secret location)
CELEBRATE the FUNK of our SOULS, with the players of Tightn' Up!
We will have a lovely pallet of delish food made with love for all to partake

BYOB event, so bring your favorite libations to add to what #TUP brings

We got Urica, Mikol and Mayadia's birthdays to celebrate and toast too!

We gonna #gettight with your favorites from our debut, and we also got NEW MUSIC to share as we are writing our 2nd album!!

Give us Goosebumps! Dress to impress in your unique funkness (basically, come as you are cuz your style is sure to bring smiles:))
Tickets are $20.
The location is secret because our party is being hosted at a private residence and their address will not be posted publicly.
You must purchase your ticket in advance to receive address, directions, and instructions to attend.
---
Come #funkwithus because we've been wanting to have a party like this with our Funk Stars for a loooong time.
We are so ready to share an intimate and unique experience with our funky fam.

***You're Invited to Plaaaaaaaaay in our Funk Society - You Coming?***
#liveisbetter #TUDGAF #funkparty #society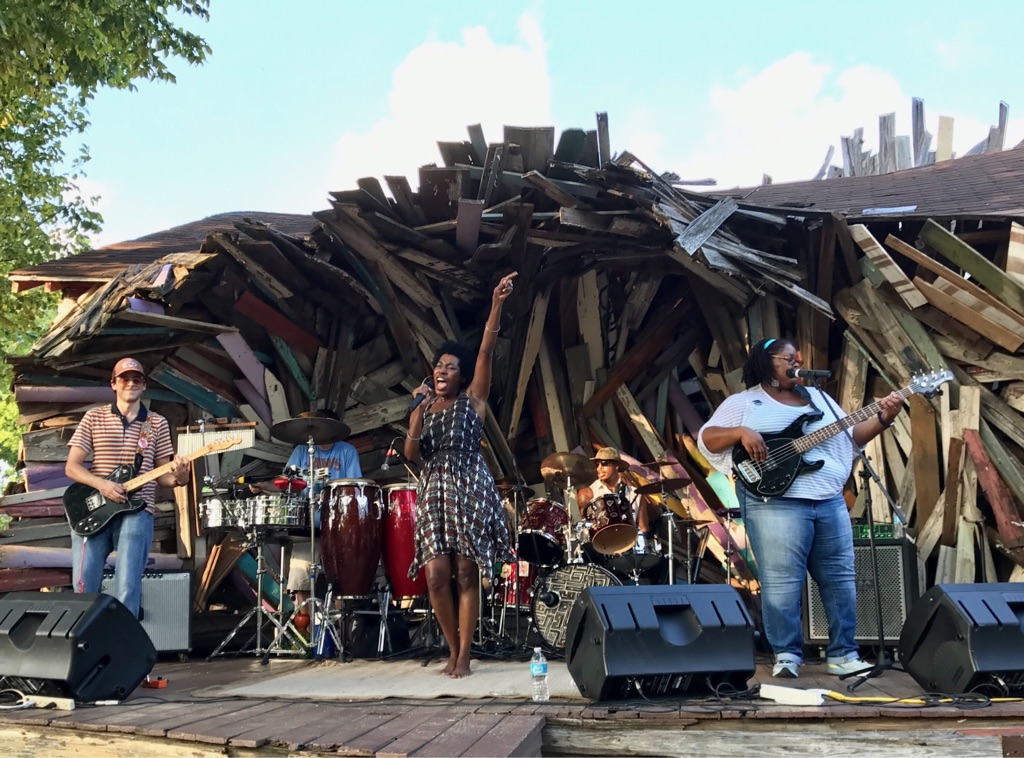 Date and Time
Location
Tightn' Up! Tabernacle of Funk
Secret Location
Houston, TX 77022
Refund Policy