Description
Join Tightfisted Fashion for Drop-In Photo Shoot!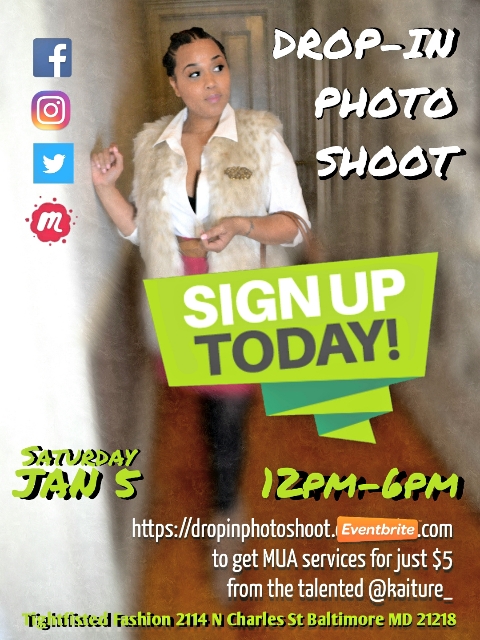 Want to model the hottest vintage and secondhand fashion from Tightfisted Fashion?! Well we want you...REAL BEAUTIES in all your flyness to be featured on our site and social pages. Let us style you or show us how you represent Team Tightfisted.
Saturday January 5, 2019 from noon to 6pm.
RSVP at https://dropinphotoshoot.eventbrite.com
Sign up for a session to get MUA services for just $5 from our talented MUA @kaikouture_