Description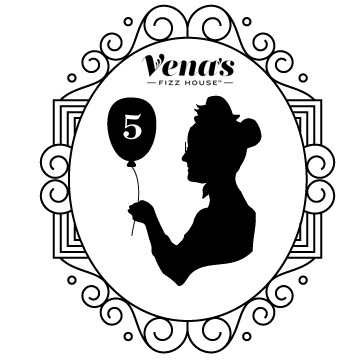 Vena's Fizz House - 5th Anniversary Celebration
Tickets on sale at the gate! 250 people limit.
Come celebrate with us! Vena's is turning 5 and we're throwing a party!
Sunday, July 8, 2018 from 2-3p.m.- Tight White Pants Dance Party (rain or shine)

This isn't just any dance party. Get your tight, white pants on and meet us on Silver Street in Portland - right next to Vena's. The street will be closed from 2-3 p.m. on Sunday where we will dance to a live DJ, Will Ferrell-style. https://www.youtube.com/watch?v=Nv7Ts4v5_Bs
White pants are required to participate, and there will be prizes for the Tightest and the White-est and other categories!

$5.00 registration fee, and 100% of proceeds will go to the Preble Resource Center - https://www.preblestreet.org/