TIGHT END by Rachel Bykowski April 16-May 2, Streaming Virtually, On-Demand
About this Event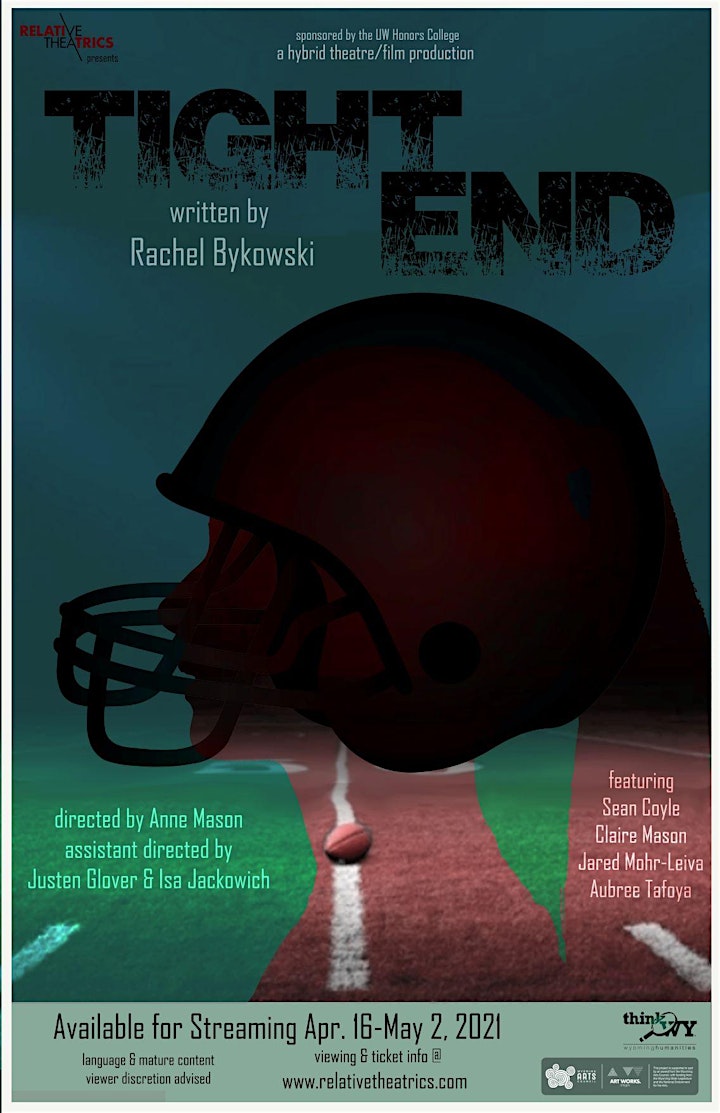 Ash (believe me, you do not want to call her "Ashley") Miller's dream is to catch the winning touchdown pass for the Westmont High Titans' Homecoming game. Football is in her blood. In order to make the team, Ash will have to prove she is one of the guys even if that means sacrificing her body for the love of the game.
"Playwright Rachel Bykowski beautifully illustrates the world of small town high school football and its influence on its fans in TIGHT END." Rachel's play THE BIG F***IN' GIANT was featured in Playwrights Voiced 2018.
*Subscribers and Individual Ticket Buyers will receive a private viewing link for at-home streaming on April 16th that can be viewed at any time through May 2nd.
TIGHT END is sponsored by the UW Honors College and is supported in part by grants from the Wyoming Arts Council, the National Endowment for the Arts, Wyoming Humanities, and the National Endowment for the Humanities.
Content warning: this play is suitable for mature audiences and includes scenes that some viewers may find disturbing including, sexist/homophobic language, descriptions and simulation of high contact sports injury, references of sexual assault, and discussion of suicide. Viewer discretion is advised.
Date and Time
Location
Refund Policy