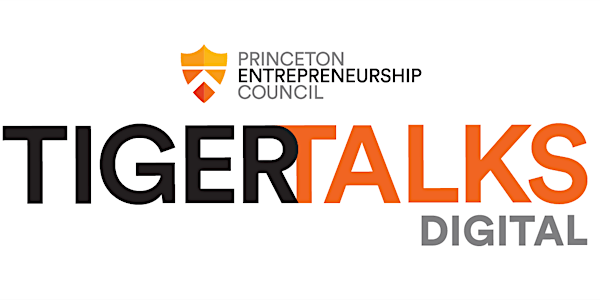 TigerTalks: Digital Transformation of the Retail Customer Experience
This edition of TigerTalks Digital focuses on how digital transformation is enhancing the consumer retail experience– online and physical.
About this event
Princeton Entrepreneurship Council (PEC) and Princeton Club of Northern California (PCNC) invite you to an online panel discussion featuring Princeton alumni startup founders, executives, and investors. Part of the TigerTalks Digital series, this panel will explore Digital Transformation of the Retail Customer Experience and how technology is enhancing engagement across both online and physical environments. The panel will also share thoughts on post-COVID trends in the sector.
The panelists are Raj De Datta '96, Co-Founder and CEO of Bloomreach; Matt Field '08, Co-Founder of MakerSights; Stephanie Evans '11, Product Lead at Segment; and Nicole Johnson '12, Principal at Forerunner Ventures. Paul Chamberlain '85, Lecturer at Princeton and Stanford and President & CEO of PEC Ventures, will moderate.
This online event is scheduled for Thursday, May 14 beginning at 4:00 pm PDT | 7:00 pm EDT. Registered attendees will be emailed a link to the Zoom online panel discussion in advance of the event.
The complete schedule is as follows:
4:00 pm PDT | 7:00 pm EDT -- Intro and Panel discussion
4:55 pm PDT | 7:55 pm EDT -- Audience Q&A
5:15 pm PDT | 8:15 pm EDT -- Close
Please direct any questions to Don Seitz at donseitz@princeton.edu.
TigerTalks Digital is a PEC-sponsored educational series that features faculty and alumni entrepreneurs across a wide range of startup sectors. Previous panels have focused on topics such as blockchain technologies, AI in the fintech sector, water sustainability, smart cities, arts entrepreneurs in live theatre, autonomous vehicle solutions, computer vision applications, genomics, proptech, and female and black alumni entrepreneurs.
To request disability-related accommodations for this event, please contact Neal Bituin at pecinfo@princeton.edu at least 3 working days prior to the event.