Event Information
Location
The Haunt
702 Willow Ave
Ithaca, NY 14850
About this Event
Tiger Army is a three piece psychobilly band from California. Fronted by Nick 13 (Kearny Jones) on guitar with Djordje Stijepovic on upright bass and Mike Fasano on drums.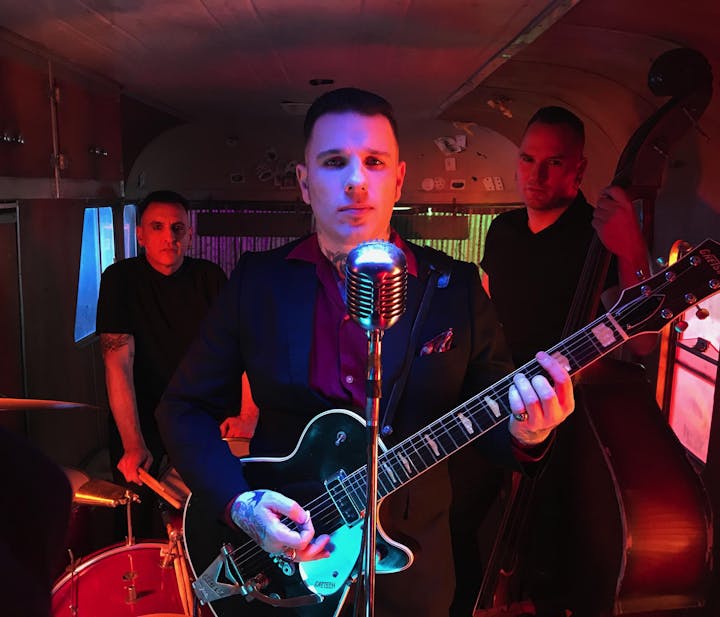 Kate Clover - The moon, hanging ominously in the sky, illuminates puddles of gasoline rainbows dotting Sunset Boulevard. Solitary street rats dart out of shadows and disappear again into the neon night. Car horns blare, night people laugh loudly in their private worlds. In the distance the shattering glass of a dropped vodka bottle echoes off the walls of a dank underpass. The rains have come and the rains have gone. A cool eeriness envelops Los Angeles.
Kate Clover sits hunched over the desk in her tiny room. Scrawled on the sheet in front of her: "It doesn't matter what you say to me/ It doesn't matter because I want to believe." Belief in self, belief in the eradication of histories, belief in love, belief in hate. In time, these words will be set to fiery punk rock n roll and burned on the altar; an offering, an invitation to all other would-be believers: The grim-faced outcasts, the leopard-print lovers, the glamorously destitute.
She leaves her room and steps out into the long, black night. A beat up, old Toyota sits parked at the curb in front of her apartment building. Inside wait the gang of musicians she leads; the grizzled, angelic boys. Spent cigarettes are flicked out of windows as she climbs in. They peel off, heading towards their grimy practice space where they will spend the next several hours repeatedly tearing through her songs.
The moon, dropping ever lower into the black, peers out from behind dark clouds. Kate Clover is back in her tiny room, scrawling more words onto more sheets of paper. Poems which will eventually form the words that will comprise her debut album. She is taking her time, doing it her way. Outside the car horns continue blaring. The street rats and night people continue on their paths of elegant decay and the sun starts to slowly rise over Los Angeles.
Clover has yet to release any music but has but has quickly gained attention by her explosive live shows. She was recently hand selected by King Dude as direct support on an extensive US Spring tour and will embark on a Fall tour with Crocodiles and Death Valley Girls.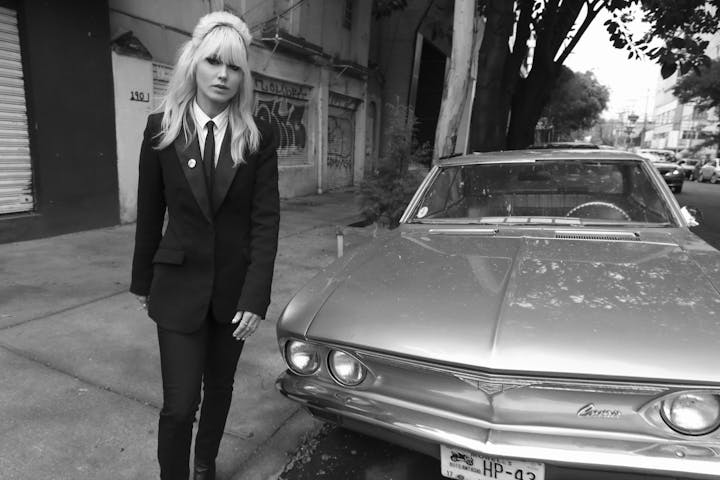 SadGirl - There's an enclave of the punk world where the music still sounds like an austere distillation of America's forlorn dream. It's the sound of an old jukebox spinning a Ronettes 45 through a broken speaker, the kid in the garage figuring out the 1-4-5 progression on guitar, the thump of the kick drum banging in 4/4 time through a dilapidated PA. LA's SadGirl sound a lot those early American punks—the miscreants that preceded the nihilists. Their songs sound more rooted in the wake of Motor City soul and Pacific Northwest surf rock than in the formula laid out by The Ramones, but there is still something in their reverb-and-tremolo pop that feels like a reminder of America's decay.
On their 7" for Suicide Squeeze Records, SadGirl harnesses a golden oldies sound with "Breakfast for 2", and touch upon its traditions. "It's a follow up to one of the first tracks I wrote for the project, 'Breakfast Is Over'. It's meant to be a sequel in line with rock n' roll and oldies tunes like "It's My Party" and "Judy's Turn To Cry", says guitarist/vocalist Misha Lindes. The flipside features a cover of the surf classic "Jack the Ripper" by Link Wray. "I'm a big fan," says Lindes, "but I'm also a huge fan of the late Israeli neo-rockabilly / surf guitarist Charlie Megira, who passed away in November 2016, and Charlie has an amazing version of "Jack the Ripper," says Lindes. "So our version is really an homage to Charlie as much as it is to Link Wray."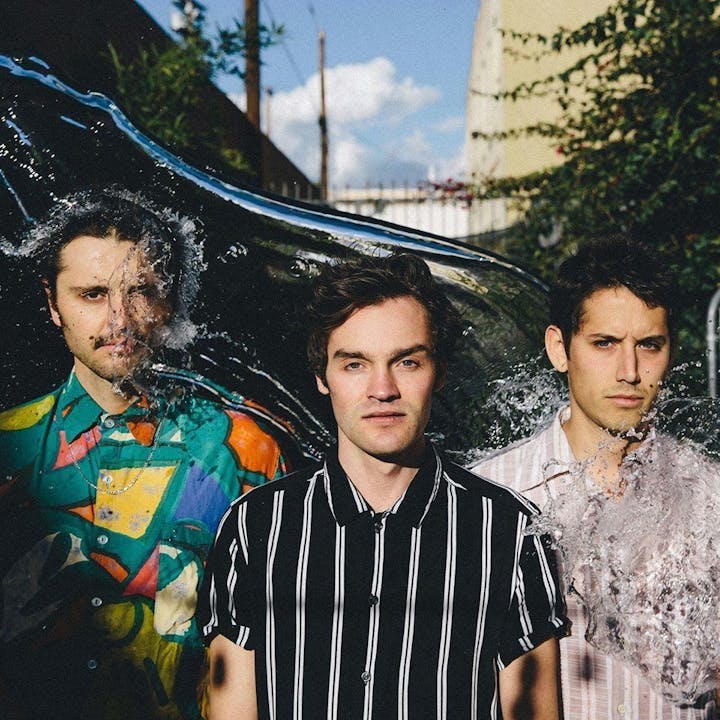 Date and Time
Location
The Haunt
702 Willow Ave
Ithaca, NY 14850
Refund Policy