Description
Event Schedule:
This is a one-session class running 3 hours on one Sunday: choose your date from the drop-down menu!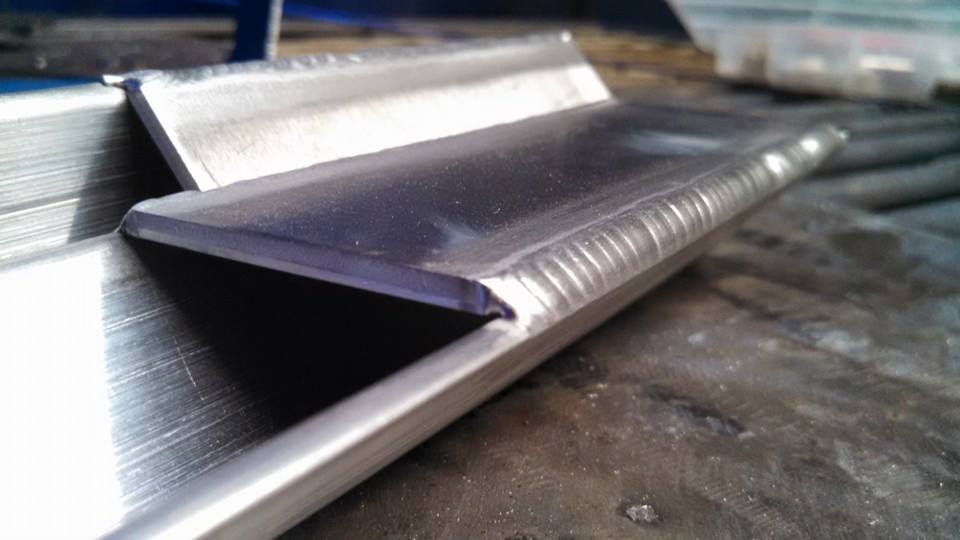 Class Description:
Aluminum is a magical material--lightweight, strong, easy to machine, and it doesn't rust! Welding it can be daunting, because it's very different from steel. Take this class to gain the confidence and experience to start welding aluminum on your own.This class is an introduction to the wide world of aluminum TIG and the unique challenges of the material, taught by a welding engineer with 12 years of technical welding experience. We'll cover some pretty technical welding engineering topics: aluminum presents some interesting technical challenges.
This class is specifically designed for people who have already taken an introductory TIG class, at Asylum or elsewhere, but want to expand their TIG expertise and comfort. It's a perfect choice if you've tried or considered trying aluminum but found yourself feeling daunted, or if it's been a little while since you took a TIG class and you want a refresher that expands your skillset.
NOTE: This is NOT an introductory class. Take Skunk's Introduction to TIG class before this one, or email the instructor at elabowitz@gmail.com or via contact the organizer in this event to ask whether this is a good choice for you. This is an intermediate level class, with a small class size to give you time to practice more challenging skills.
Topics covered may include:
Weldability of aluminum alloys
Challenges of aluminum welding
Machine settings for aluminum
Strength changes in welded aluminum (more here)
Tungsten selection, sizing, and preparation
Filler metal selection, including a new option, ER4943
Proper pre-weld cleaning practices
Class Goals:
Get students started TIG welding aluminum in the 1G position using 1/8" 6061-T6 coupons and ER4043/4943 filler metal.
Prerequisites:
An introductory TIG welding class such as Asylum's Introduction to TIG, or equivalent experience. Students should feel comfortable welding mild steel with filler metal. Students must be at least 18 years of age.
Materials Provided:
A $50 materials fee is included in the class price to cover things like coupons and filler metals.

Please dress appropriately for the metal shop: only natural fibers (cotton or wool), tie back long hair, close-toed shoes, and no dangly jewelry/accessories/sleeves/straps.
Asylum has some welding hoods and gloves, but please bring yours if you own them.
IF YOU WEAR GLASSES, INCLUDING READING GLASSES: BRING YOUR GLASSES! Welding is extremely detail-oriented work.
Instructor Biography: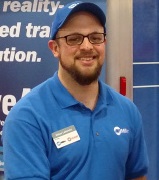 Ethan Labowitz is a welding engineer, welding educator, metal fabricator, and Certified Welding Inspector with more than a decade of experience in metalworking. He formerly worked as a welding engineer at Miller Electric, and as Instructor of Design and Fabrication at Olin College in Needham, MA. A graduate of the Hobart Institute of Welding Technology in Troy, OH, he's studied metalworking since 2005 in a variety of contexts, including precision machining, structural welding, blacksmithing, bicycle framebuilding, and museum modelmaking. Since 2010, he has taught metalworking to over 600 college students, middle schoolers, and adults at Artisans' Asylum, MIT, Harvard, Autodesk's BUILD space, and Caldwell Community College. He has experience joining most metals by all major processes, including welding, brazing, and soldering, and has held national certifications in structural welding (AWS D1.1) and brazing (ASME Section IX).
More about Ethan at http://ethanlabowitz.com
---
ARTISAN'S ASYLUM STUDENT POLICIES
Purchase of a ticket expresses acceptance of A2's Refunds and Cancellation policies found here: https://artisansasylum.com/classpolicies/
Students: we love getting your feedback! Fill out this form to be heard!