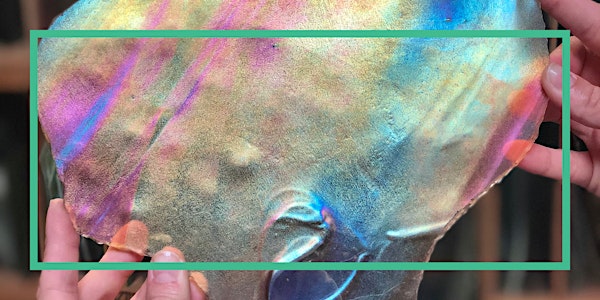 Tiffany's Iridescence (recording)
Delve into Tiffany's luscious iridescent effects with a special guest from Corning, Inc.
About this event
Tiffany's iridescence, first unveiled in 1895, is among the most significant artistic contributions of the nineteenth century. Using a secret combination of ingredients and techniques, Tiffany's chemists created a new kind of iridescent glass that captivated the public. With its dazzling colors and never-before-seen effects, Tiffany's iridescent glass was said to "outdo nature" and "shame the rainbow."
Neustadt curators Lindsy Parrott and Morgan Pruden explore the science beneath the glimmering surface of Tiffany's unique iridescence with special guest Dr. Gregory A. Merkel, Research Fellow in the Crystalline Materials Research Department at Corning Incorporated. Dr. Merkel, who is also a Neustadt Trustee, contributed his expert knowledge on the science of iridescence to The Neustadt's exhibition Tiffany's Iridescence: Glass in Rainbow Hues.
This is a pre-recorded program. Your ticket purchase will grant you access to the recording until January 1, 2022.
© The Neustadt Collection of Tiffany Glass, 2021. No part of this recording may be reproduced in whole or in part in any manner without written permission from The Neustadt.