Description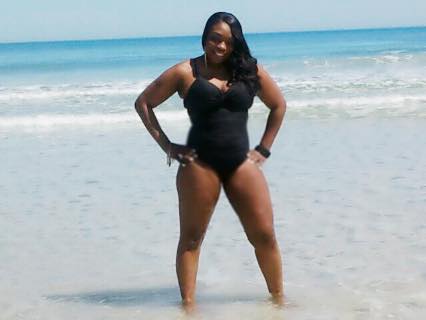 CELEBRATING TIFFANY'S 40TH BIRTHDAY
RIU REGGAE
DEC. 3-8, 2019
ALL - INCLUSIVE RESORT ACCOMMODATIONS ONLY
6 day / 5 night vacation
RIU REGGAE
Situated on the white sands of Montego Bay, the adults (18+) only Riu Reggae resort offers an unforgettable vacation experience. Just minutes from the airport, this property is surrounded by over 14,000 square yards of luscious gardens and offers easy access to extravagant shopping and downtown Montego Bay. Additionally, Riu Reggae is next to the Riu Palace Jamaica and Riu Montego Bay resorts.
Riu Reggae is comprised of a stunning three-story building overlooking the beautiful beach. Each of the guestrooms include complimentary WiFi internet access (available throughout the resort), a liquor dispenser, and a private balcony or terrace with beautiful views.

Package Includes
6 Days/5 Nights at the RIU Reggae
Roundtrip Transfers
Meals including a la carte & buffet restaurants Drinks
(including premium liquors)
Mini-Bar in room w/beer, soda & juices (refreshed daily)
All taxes & gratuities
Free Wifi
Free Gym, Steam Bath and Whirpool Bath
Beachfront next to the Riu Palace Jamaica and the Riu MoBay
----------------------------------------------------
What's NOT included
Booze Cruise ($135 per person)
Date: TBD
Booze Cruise Info:
The action-packed sea adventure begins with snorkeling in the deep blue Caribbean reefs, and the attentive crew prepares you with guidelines, snorkel tips, training, and what to expect when you reach the Falls. The excitement builds while cruising past emerald hills, waterfalls, and historical sites before docking at the foot of the world-famous Dunns River Falls. Expert guides lead your climb up the impressive cascading 600-foot waterfalls. The invigorating jaunt through the scenic tropical rain forest is a primer for the fun awaiting you on the sail home. Greeted back on board with a smile and an open bar, the DJ pumps up the volume and it's time to let loose!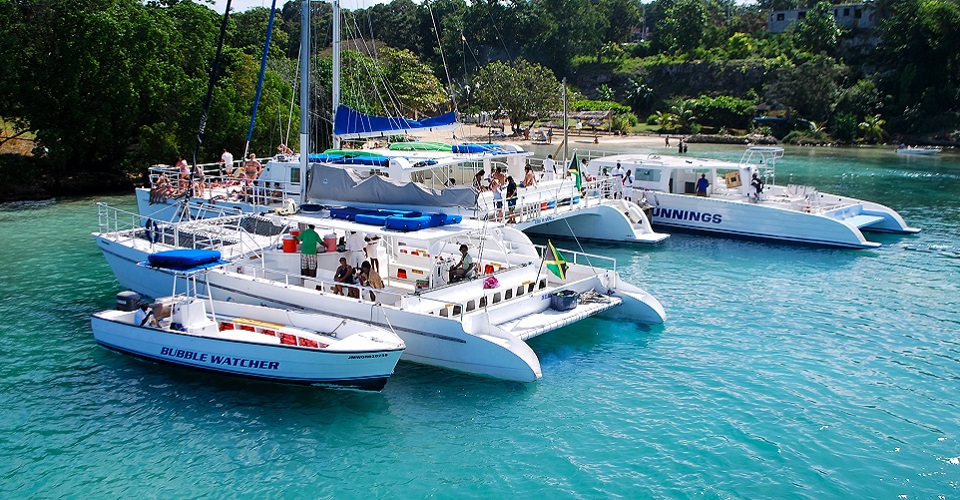 Places of Interest:
Dolphin Cove, Bob Marley Museum, Blue Mountains,
Irie Blue Hole, Appleton Rum Factory, Mystic Mountain,

Pier One Club, Margaritaville, Ricks Cafe, Scotchies,
Horseback riding, Zip Lining, ATV's & Seven Mile Beach.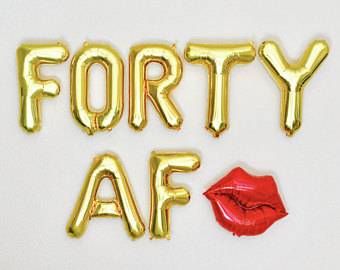 ***ALL PRICES ARE SUBJECT TO CHANGE***
MEMPHIS Package
Dec. 3-8, 2019
Flight (Dec. 3)
5:45A MEM- 8:30A CLT
9:45A CLT - 12:40P MBJ
Flight (Dec. 8)

1:40P MBJ - 4:40P CLT
7:50P CLT - 8:37P MEM
Double - $1,600 per person
------------------------------------------
MEMPHIS/DALLAS Package
Dec. 3-8, 2019
Memphis flight same as above
Flight (Dec. 3)
5:00A DFW - 8:30A CLT
9:45A CLT - 12:40P MBJ
Flight (Dec. 8)

1:40P MBJ - 4:40P CLT
5:40P CLT - 7:38P DFW
Double - $1,800 per person
------------------------------------------
Payment Guidelines
$75 Initial Deposit – Feb. 15
$185 or more per person – March 15 - Sept. 15
ALL REMAINING BALANCES DUE, if any – October 15, 2019
(no exceptions)
Additional Payment Methods
Paypal @ www.paypal.me/InspireMe2Travel
Cash App @ https://cash.app/$inspireme2travel2
Zelle @ Inspireme2travel2@gmail.com
Policies
-All payments are NON-REFUNDABLE & NON-TRANSFERABLE.
-A passport is required for this event.

-Please register in the name shown on your passport.

-Travel Insurance is available through Allianz Insurance
-It is best to pay your initial deposit as soon as possible to guarantee you are locked in at the above rates.
Rates are subject to increase.

-If you fail to make monthly payments, your reservations are subject to cancellation and all monies paid will be forfeited.
-It is imperative to make sure your roommate's payments are made in a timely manner. If your roommate does not make timely payments or decides not to attend, you will be required to pay a higher Occupancy Rate.
-A $50 late fee will be imposed for all payments received after the final payment deadline (NO EXCEPTIONS).
-All correspondence regarding this trip is sent via email. Please provide an email address that is checked frequently.
Contact
MO
Via Cell: (240) 416-4800
Via Email: inspireme2travel2@gmail.com
Via Facebook: https://www.facebook.com/inspireme2travel