Description
What is in 47 states, operates as a secretive transfer of public funds to private interests and siphons off as much as $10 BILLION every year from America's public schools? Answer: Tax Increment Financing districts.
Although the number is not known for certain, we estimate that as many as 5,000 TIF districts across the USA each year extract as much as $20 BILLION in property taxes and place those funds in black boxes controlled by local mayors. This money is then doled out to private developers and sometimes to public projects with little or no input from the public.
And since, on average, America's public schools collect 50% of every property tax dollar generated by a property - our public schools are losing out on as much as $10 BILLION every year. Other units of local government, including public parks, public libraries and basic services are all similarly being short-changed.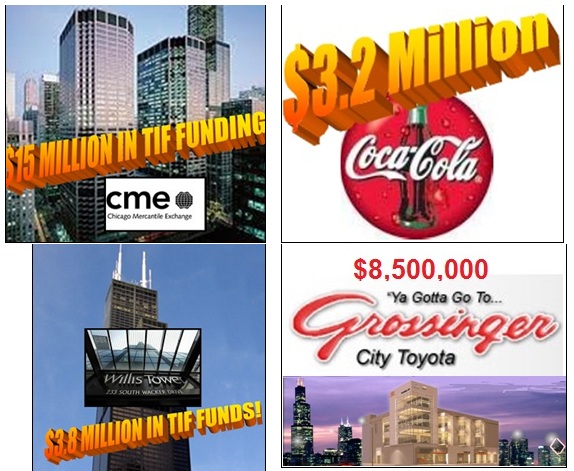 This one hour webinar will review the basic workings of Tax Increment Financing districts and review the public policy issues with them. We will highlight the vulnerabilities of this program and discuss organizing strategies and tactics that community based organizations and campaigns for justice might employ in their areas. This includes a summary of the legal challenges that migth mounted against TIFs.

The presenter is Tom Tresser, founder of the TIF Illumination Project in Chicago. The TIF Illumination PProject uses data mining, investigatory reporting, map making, graphic design and community organizing to explore and explain the impacts of TIFs on a community-specific basis. Since 2013 we've been invited to present at 47 public meetings in and around Chicago. You can access all our reports at the TIF Data Store.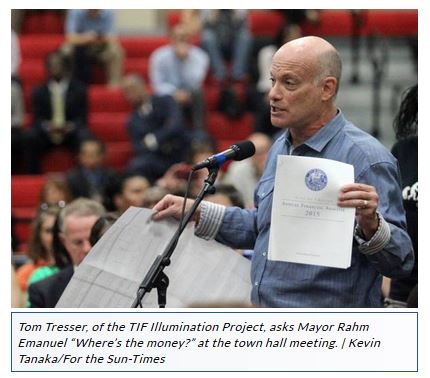 The simple URL for this webinar = http://tif201-4-26-16.eventbrite.com. We use AnyMeetingr.com to deliver the webinar. Once you have paid via Eventbrite you will get an email with instructions on how to access the webinar.

.