"Ties & Tiaras" Father Daughter Dance
Description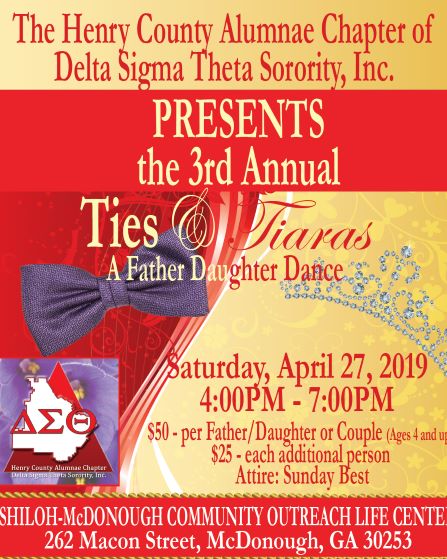 A gift to remember..... Ticket sales will be available for Sale Friday, December 7th.

Join us at our 3rd annual "Ties & Tiaras" Father Daughter Dance on April 27, 2019.
"Holiday Special": $40.00 couple & $20.00 per person
"When a Father figure raises a daughter an emotional moment to strike out on her own, he is always with her and providing guidance. A daughter has her encouraging, understanding daddy in her head cheering her on....not simply as a woman, but as a whole, unique human being with unlimited possibilities."
......Authors: S.H. & J.H.