Description
Accelerate Your Entrepreneurship
TiEcon Southwest 2017 is TiE Southern California's signature annual entrepreneurship conference bringing together 700+ entrepreneurs, corporate executives, and business professionals for a great combination of substantive conversation, education and peer networking. TiEcon Southwest 2017 invites all local enterpreneurs and founders in Los Angeles, Orange County, Inland Empire and San Diego to attend.



Make High-Level Connections
TiECON Southwest brings together highly successful and aspiring business women and men entrepreneurs as well as investors and mentors from varying industries such as IoT, Finance, Real Estate, Automotive, Entertainment, Healthcare, AR/VR, Media and Information Technology.
The agenda features several keynote/plenary discussions and a number of smaller break-out panels, with plenty of time for informal exchange and mentorship.


Learn The Latest Technologies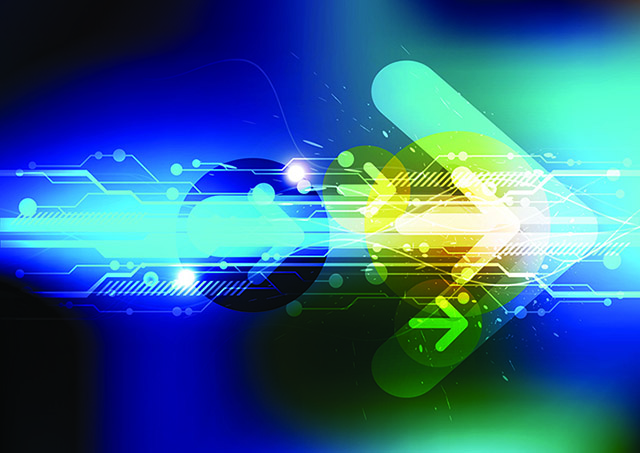 Learn how the use of Artificial Intelligence and Machine Learning empowers your business in the brave new digital world. Come listen to Erick Miller, Managing Director of Hyperspeed Ventures, Anima Anandkumar, principal scientist at Amazon Web Services Cloud and Artificial Intelligence, Jesse Draper of Halogen Ventures on the role of women entrepreneurs, and Parag Havaldar, Academy award winner for his tech that captures facial performances digitally. But that's not all:
Attend engaging Breakout Panels

Listen to the company Pitches from TiE SoCal Labs

Enjoy the popular Mentor-Mentee Power Lunch

Network with high profile VCs & Angels

Promote your startup and growing business

Get inspired and engaged with newfound connection

Test-Drive the Latest Tesla Model S or Model X
TiE SoCal Labs

Check out the startups from TiE SoCal Labs. TiE SoCal Labs is a virtual incubator launched in 2017. TiE SoCal Labs helps aspiring entrepreneurs with the entire lifecycle of their company – from cradle to successful exit: ideation process, making a realistic business plan, finding co-founders, building proof-of-concept, creating MVP, finding beta customers, commercializing the products, creating go-to-market strategy, expanding sales and distribution channels, and above all, exploring various fund-raising options. TiE SoCal Labs helps put key people, processes and systems in place to make startup founders & entrepreneurs successful!
Amazing Keynote Speakers
TiE SoCal is pleased to invite AJ Patel, the founding member of TiE. He will be sharing the story of TiE, how it got started, what TiE has accomplished, and how entrepreneurship is thriving globally. You don't want to miss this.

Erick Miller, managing director of Hyperspeed Ventures, former CEO and Founder of Vergence Labs, designing and developing wearable computer
enabled video streaming glasses under the brand name Epiphany Eyewear. His talk will be on Technology Megatrends and new opportunities for entrepreneurs.



Anima Anandkumar, principal scientist at Amazon Web Services Cloud and Artificial Intelligence, and Bren Endowed professor at Caltech. She has contributed significantly to major AI and ML projects at Amazon. Her talk will be on the tremendous impact and opportunities in Artificial Intelligence & Machine Learning.

Jessica Cook "Jesse" Draper, an American talk show host, investor, former actress, and founding partner of Halogen Ventures. The daughter of world-renowned Silicon Valley venture capitalist Tim C. Draper. Her talk will be focused on the rise of women entrepreneurs and access to venture capital.

Parag Havaldar, recipient of the coveted 2017 Academy Awards for Technical Achievement. The Academy honored Parag for the development of expression-based facial performance-capture technology at Sony Pictures Imageworks. His talk will be on creating breakthrough new technologies.
Connect. Disrupt. Innovate.
Test Drive The Super Awesome Tesla Model S and Model X
Take a break. Check out the latest Model S and Model X from Tesla. Sign up for test drive, and take them out for a spin between 12 pm to 5 pm. Feel the electric rush.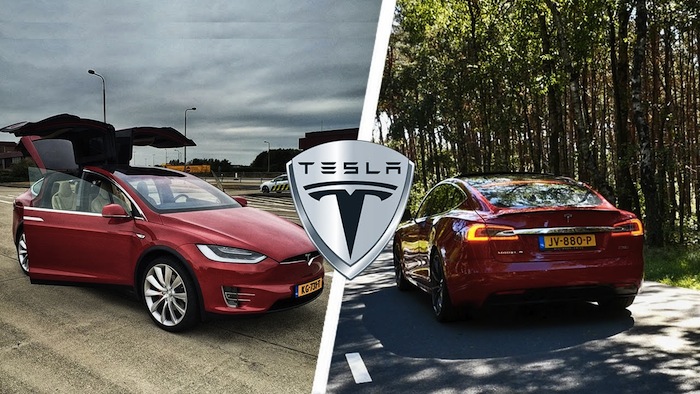 Event Schedule
7:30 AM Rear Entrance Registration
8:00 AM Exhibitor Room Breakfast & Networking
8:45 AM Grand Ballroom Welcome Note by Anurita Varma – Executive Director and TiECON Chair & President Elect Smita Bagla
9:00 AM Grand Ballroom "Hyperspeed Innovations" by Erick Miller (Founder & Managing Director – Hyperspeed Ventures)
9:45 AM Grand Ballroom "What is Machine Learning/AI?" by Anima Anandakumar (Principal Scientist – Amazon AI)
10:30 AM Exhibitor Room Chai & Networking
11:00 AM Grand Ballroom"Rise of Woman Entrepreneur" by Jesse Draper (Founding Partner – Halogen Ventures) Fireside Chat with Harina Kapoor
12:00 PM Garden Terrace Grand Lunch
1:00 PM Lakewood Room "Entrepreneurship Track" - Panel Session I - Moderated By Devang Thakkar
1:00 PM Cypress Room "Innovations Track" - Panel Session II - Moderated By Arun Gollapudi and Ravi Kondagunta
1:00 PM Artesia Room "Investor point of view Track" - Panel Session III - Moderated By Vijay Kotrappa
2:30 PM Exhibitor Room Chai & Networking
3:00 PM Grand Ballroom TiE SoCal Labs | Introduction by Neeraj S. Bhavani (Founder) & Mangesh Mahajan (Chair) 3-minute Company Presentations followed by 2-minute Q&A
3:30 PM Grand Ballroom "Technology in Entertainment Industry" by Parag Havaldar (Oscar award winner for Technical Achievement)
4:15 PM Grand Ballroom "Founding story of TiE" – AJ Patel (Founder of TiE 25 Years ago)
4:45 PM Grand Ballroom Closing Remarks by TiECon Chair - Smita Bagla
5:00 PM Close