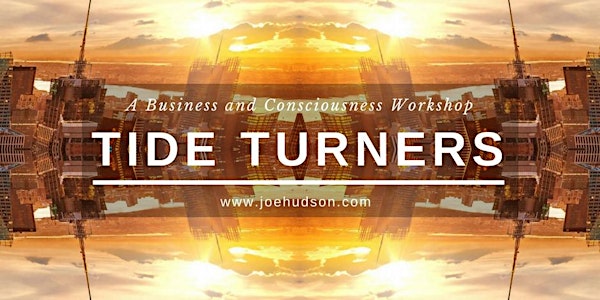 Tide Turners: Boston
When and where
Location
CIC Boston 121 Devonshire Street 1st Floor, Anchor Confernce Room Boston, MA 02108
Description
Do you crave deep connection with yourself and others? Are you interested in learning how to make conflict and tension generative and meaningful?
Come join us for a weekend workshop where you will meet interesting, dynamic people and grow in your understanding of yourself and others. Experience and practice with tools that you can immediately integrate into your work, your family, your relationships, and your entire life. This isn't just a time where we talk about ideas, it is a time where we truly practice new and powerful ways of working and communicating.
Participants report the following benefits from their time at Tide Turners:
• Expansive rather than limiting perspectives
• Deeper alignment between their authenticity and their business
• Better relationships with co-workers and at home
• New solutions to recurring problems
• Increased creativity and inspiration at work
• Freedom from anxiety when problems arise
We will learn together. The workshop is facilitated by Joe who brings over twenty years of corporate experience in helping build companies in personal development, sustainable agriculture, and financial services. He has worked closely with a diverse array of organizations and individuals in the financial, entrepreneurial, and non-profit sectors. Alongside this business experience he has committed himself to a life of self-exploration and inner reflection across neurological, psychological, and spiritual platforms.
Joe's innovative ways of being have helped reimagine business as a deeply spiritual journey focused on personal accountability, transparency, and heart-centered leadership. It's a formidable combination that cultivates clarity and alignment within the organization and leads to remarkable growth.
Ishita's work explores deepening self awareness through inquiry of a fully lived life. As the founder and director of Come to Center, Ishita facilitates transformation, through action and self discovery with individuals and organizations. The process brings together the body, mind, heart, and spirit to bring forward the fullest life in each person and group. As a consultant, she helps shape and nurture present, connected and energized work cultures. Her approach is guided by the clients' intentions and the inner wisdom each person holds. It can be fierce and incisive while always firmly rooted in safe, loving connection. Her unique blend of cognitive, somatic, spiritual and scientific tools allows her to match clients with practices best suited to their current needs. Ishita works with a diverse group of clients including: conscious multinationals, startups, non-profits, CEOs, scientists, designers and artists.
Jeff wonders about the questions we all asked as children, but seem to have tuned out as adults. Who are we? How did we get here?

He studies and speaks about the intersections between art, science, creativity, perception, education, consciousness, and spirituality. He teaches and facilitates vulnerability, emotional intelligence, self-awareness, untangling limiting beliefs, and finding joy, from high school classes to executives. He is also an artist and musician, and hosted 'Time Warp' on the Discovery Channel, about seeing beyond the limits of human perception. See more at http://bea.st.
Learn more and hear Joe talk about Tide Turners on our website.

Workshop participants are responsible for their own lodging.