Description
Join Kitchen PLAY, Foods From Chile and some of your favorite food bloggers for a Twitter Party celebrating the variety of delicious foods from Chile. Plus, Foods From Chile is hosting a month-long blogger contest to send one lucky winner to Chile, including travel, hotel, meals, and guided tour!
We'll talk about that contest and even have a treasure hunt to win one of six amazing Foods From Chile Gift Bags featuring: a snack size box of Chilean almonds, walnuts, and prunes, a mini jar of jam, can of mussels, bottle of merken, magnet with healthy tips, 2 recipe cards, Chilean extra virgin olive oil, and 100% pressed Chilean blueberry juice.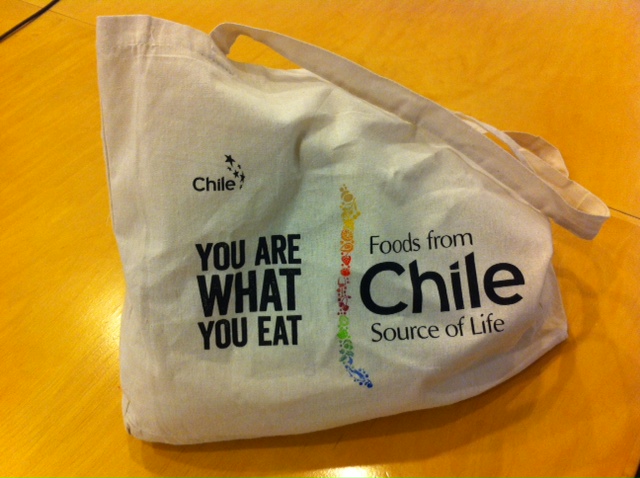 Tuesday, January 29
7:00 PM EST / 4:00 PST
Follow the hashtag #TicketToChile
Want to win fabulous prizes during the Twitter Party? Beginning January 23, we will unveil one post a day, containing clues for the #TicketToChile treasure hunt. Read all five posts listed below for answers to our trivia questions!
Wednesday, 1/23: Cooking with Books
Thursday, 1/24: French Foodie Mom
Friday, 1/25: Wine Harlots
Monday, 1/28: This Mama Cooks on a Diet
Monday, 1/28: La Fuji Mama
Organizer of #TicketToChile Twitter Party