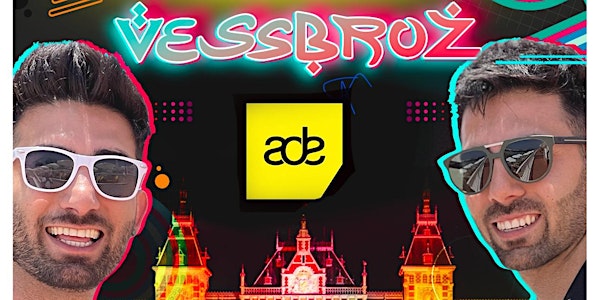 Vessbroz presents Tikkieland- Day 1
Vessbroz presents Tikkieland- Day 1
Waar en wanneer
Locatie
Lil' Amsterdam Central Station 31 Stationsplein 1012 AB Amsterdam Netherlands
Kaart en routebeschrijving
Over dit evenement
On the 20th and 22nd of October, during Amsterdam Dance Event 2022, the charismatic brothers the Vessbroz will host at Lil' Amsterdam, Central Station, a very dynamic and new concept called 'Tikkieland' filled with lots of different and exciting activities.
As DJ/producers/songwriters, TikTok influencers, and ambassadors for Vluchtelingenwerk you can expect a lot from these brothers! The event is fully branded in a beautiful Persian theme exactly in line with their roots.
Is that all? No, brace yourselves, because for the whole month of October '22 the Vessbroz will have their own and exclusive pop-up store at Central Station Amsterdam.
A true Persian paradise in the heart of Amsterdam with an exotic customized design.