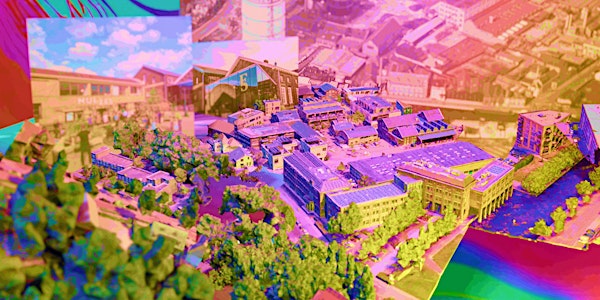 THE CONVIVIAL CITY workshop
What can we do today to make our cities more welcoming and livable tomorrow?
Waar en wanneer
Locatie
Stadslab Eindhoven 6 Gasfabriek 5613 CP Eindhoven Netherlands
Kaart en routebeschrijving
Beleid voor refunds
Neem contact op met de organisator om een restitutie aan te vragen.
Eventbrite-kosten zijn niet restitueerbaar.
Over dit evenement
4 uren

eTicket voor mobiel
🏭 The NRE, also known as Gasfabriek, has seen a gradual yet impressive transformation over the past decades from fueling the city, to its renaissance as a creative and recreational hub, but what now?
🌿 Come imagine with us what's next for the NRE and what its transformation might mean for Eindhoven! Over the course of the afternoon we will reflect on the forces shaping the city, an ensure that we, as its residents, can take the time to reflect on what we might want form it.
🪄 Through a series of observational, creative, and improvisational activities, we will try to unleash the potential of the NRE neighborhood.
📅 The workshop will take place from 14h00 to 18h00 on Saturday December 10th at the Stadlab space. We have 20 spots so please sign up now if you are interested whether you are a curious soul, a storyteller, a long time resident of the area, or an artist, we would love to have you!
What you will get form the workshop:
Meet other curious souls
Discover promising projects emerging across Eindhoven
Create digital artworks
Participate in a rich discussion on the future of Eindhoven
The workshop will be held in english.