Dit evenement is afgelopen.
Next Generation Networks Event (Hosted by Solarflare)
Waar en wanneer
Locatie
Studio 21 Media Park Hilversum Joop van den Endeplein 7 1217 WJ Netherlands
Kaart en routebeschrijving
Beschrijving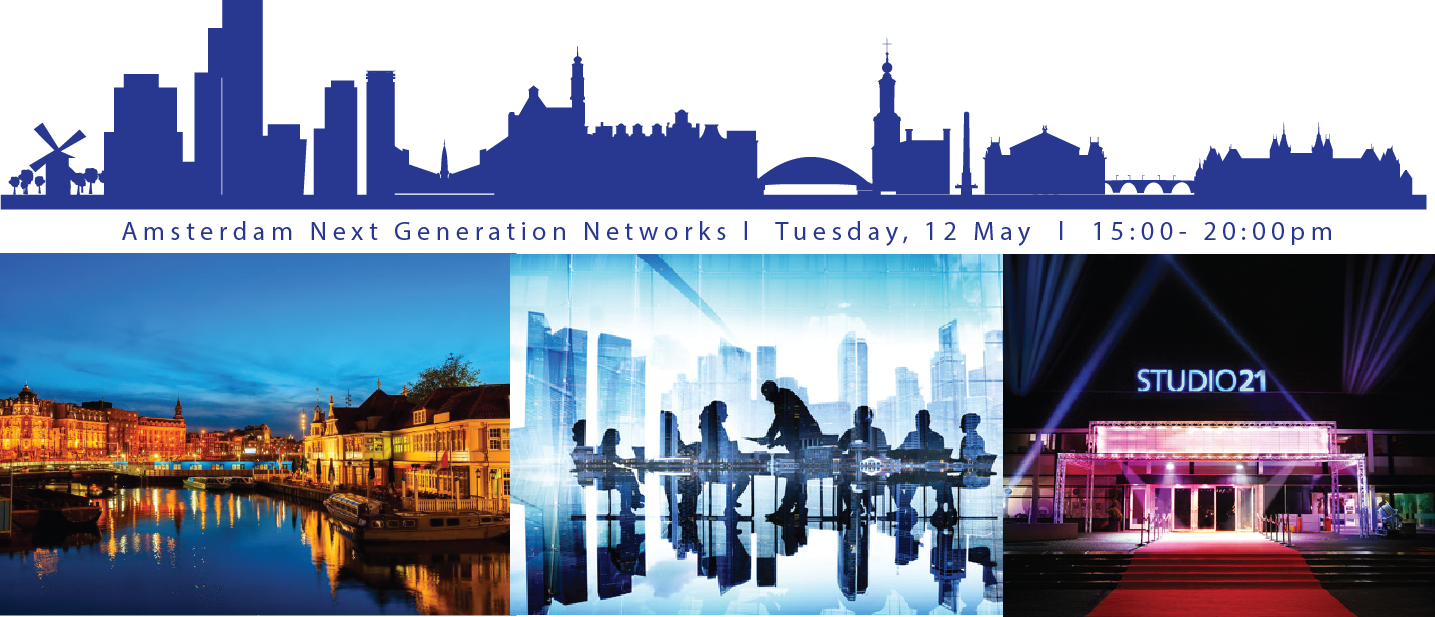 Next Generation Networks:
Hot Trends in Accelerating, Monitoring, and Securing Networks

Join us at this event on Tuesday, 12 May
at Studio21 (Media Park Hilversum)

This event gives attendees the inside track to the most prevalent trends currently happening in networking today. Industry thought leaders share their intimate knowledge on:
Virtualising high performance low-latency applications and performance monitoring;

Strategies to protect against DDoS attacks;

Industry insight on how to improve server efficiency;

Achieving bare metal

network performance

whilst virtualised

;

Advances in accelerating high performance networks and applications;

Overcoming latency and bandwidth issues when scaling;

Delivering good throughput at high connection rates.
Who should attend?
Business and Decision Makers, Data Center Managers, Developers, Network Engineers and Architects from:

Broadcasters

Service Providers

Media Companies

CDN/Hosting Companies
Agenda
15:00 - TechShop (NEW!)

Attend TechSHOP
This preconference workshop that will explain how Solarflare delivers near bare metal network performance whilst virtualising with VMWare and KVM. We will demonstrate how latency can be reduced to as low as 2us and how to achieve 37+Gbps of throughput to each VM. Don't worry if your application does not need this level of performance as this session will also demonstrate how to return CPU cores to you application as well. For users looking to increase Nginx web application performance, the workshop will also explain how to significantly increase the networking throughput of web servers using Nginx. By the end of the session, attendees will have learned how to increase application performance.
Lenovo will discuss their offerings, technologies and architecture for addressing HPC and CDN's requirements for extremely high bandwidth.Examples of success at several major clients will be discussed.
15:30 - NGN Registration at Foyer(Drinks and Nibbles will be served.)
16:00 - General Session
WELCOME MESSAGE
Peter Jones, Managing Director - EMEA, Solarflare
KEYNOTE SPEAKERS
Jan Paul Dekker,

Manager Digital Production,

RTL Nederland,

"CDN - Why We do it Ourselves"

John Graham-Cumming, Cloudflare, "Holding back a Sea of Packets"
PLENARY SPEAKERS
David Riddoch, Chief Architect, Solarflare

Dirk Griffioen, CEO, Unified Streaming,

"

All Good Software Needs Equally Good Hardware"

Adam Darby, International Technical Sales Manager, Solarflare, "Capture SolarSystem"

Dave Weber

, Director, Global Financial Services, Lenovo, "Enterprise-class Technologies for Scale and Performance"

Hidde van der Heide, System and Network Engineer, Quanza,

"Flexible DDoS Detection"

JUST ADDED!

Alessandro Vozza,

Cloud Builder, EMEA Openstack Technical Specialist, Red Hat, "

Red Hat Enterprise Linux 7

Network Performance"



ACCELERATION PANEL
Title: Exploring the Influences in Accelerating Network Based Applications

Abstract:

This panel of industry experts will discuss the impact of key drivers – including computer architectures, increased network speeds, cloud computing and various workload – on accelerating network-based applications, and the effect on security, regulatory compliance, and performance monitoring.

Panelists

Jan Paul Dekker,

Manager Digital Production,

RTL Nederland

John Graham-Cumming, Cloudflare

David Riddoch, Chief Architect, Solarflare

WRAP-UP
Insight and Thoughts from Solarflare's

Chief Software Architect

, Dr. David Riddoch
19:00 - Demos and Cocktail Reception(Drinks and appetizers will be served.)
Don't miss this event and register today!
Join the conversation on Twitter: #sfnextgenAmsterdam