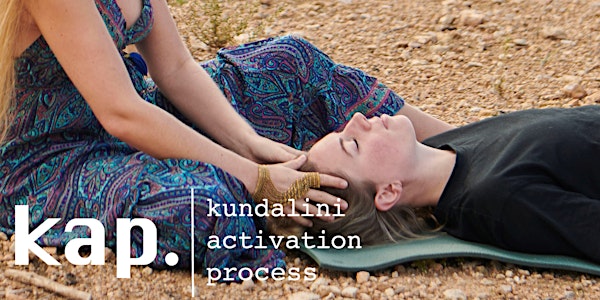 KAP semi private - Kundalini Activation Process (Tiel)
Kundalini Activation Process
Datum en tijd
vr. 14 apr. 2023 19:30 - 22:00 CEST
Locatie
Studio YourBalance Tiel 85 Burgemeester Meslaan 4003 CA Tiel Netherlands
Beleid voor refunds
Neem contact op met de organisator om een restitutie aan te vragen.
Eventbrite-kosten zijn niet restitueerbaar.
Over dit evenement
2 uren 30 minuten

eTicket voor mobiel
TICKETS
Deelname kost €75. Reservering en aanbetaling via Eventbrite: €25. Restitutiebeleid: bij annulering tot max. 48 uur van tevoren ontvang je de aanbetaling minus boekingskosten terug. Na aanmelding ontvang je per mail met alle informatie ter voorbereiding op de sessie.
KAP semi private
KAP staat voor Kundalini Activation Process. Het is een transmissie proces van levensenergie en staat voor overgave. Je hoeft zelf dus niks te doen. Een mooie manier in het oefenen van loslaten en overgeven. Wanneer je energie gaat stromen neemt het blokkades mee en kunnen oude stukken geheeld worden.
Dit is een extra lange sessie waarbij meer aandacht en energie is voor iedereen. Tijdens deze sessie lig je ontspannen op de mat. In volledige overgave. Wat je kunt ervaren is voor iedereen anders. Je kunt bewegen, reizen maken, emotionele ontladingen hebben... alles wat jij nodig hebt in dit moment. Alles om jouw hart te openen en de energie weer te laten stromen. Jouw levensenergie. Voor meer info ga naar www.isabeldegroot.nl/kap.
DISCLAIMER
By attending the KAP- session you certify that you have read and agree to the following disclaimer. KAP is not scientifically studied or proven in any way and all results and claims are evidence based only. KAP may involve physical movements as well as an opportunity for stress reduction and improved mental well being. As is the case with any physical activity, the risk of injury is always present and cannot be entirely eliminated. If you experience any pain or discomfort, listen to your body, discontinue the activity and ask for support from the instructor. You will continue to breathe smoothly. You assume full responsibility for any and all damages, which may incur through participation. KAP is not a substitute for medical or psychological attention, examination, diagnosis or treatment. KAP is not recommended and is not safe for those prone to mania, delusion or psychosis. By registering for this class, you affirm that a licensed physician has verified your good health, physical and mental condition to participate in such a program. In addition, you will make the instructor aware of any medical conditions or physical limitations before class. If you are pregnant, or are post-natal or post-surgical, please contact the facilitator. You hereby agree to irrevocably release and waive any claims that you have now or may have hereafter against KAP (Kundalini Activation Process), Isabel de Groot, or any of its instructors/facilitators. Your email will never be shared with any third party. It will only be used for KAP- communication purposes.
Mocht je nog vragen hebben mag je altijd mailen naar kapbyisabel@gmail.com
Voor meer info ga naar www.isabeldegroot.nl/kap of volg op IG: kapbyisabel.