Dit evenement is afgelopen.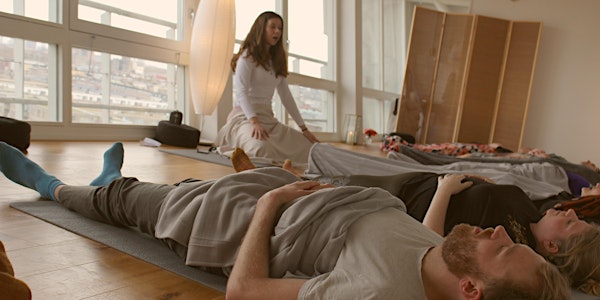 Dynamic body & breathwork
Dynamic body & breathwork
Waar en wanneer
Locatie
Bergwegplantsoen 10z 10z Bergwegplantsoen 3037 SK Rotterdam Netherlands
Kaart en routebeschrijving
Beleid voor refunds
Neem contact op met de organisator om een restitutie aan te vragen.
Eventbrite-kosten zijn niet restitueerbaar.
Over dit evenement
DYNAMIC BODY & BREATHWORK
Wil jij je ook meer intiem verbinden met jezelf en anderen? Alle emoties en sensaties ervaren waar wij als mens toe in staat zijn en optimaal te genieten van het leven?
Dan is deze les voor jou. In deze dynamische sessie gebruiken we breathwork, geluid, beweging, (zelf) aanraking, emoties en meditatie. Deze les is een holistische manier om chronische stress, spanning en trauma los te laten uit het lichaam. We gaan uit van de zelfhelende kracht van het lichaam en helpen je om op een veilige manier deze blokkades tot uiting te brengen. Door de verschillende oefeningen creëren we openheid en genezing!
EN/
Would you like to connect more intimately with yourself and others? To experience all the emotions and sensations you are capable of as a human being and celebrate life to the fullest?
Then this is the lesson for you. In this dynamic session we will use breathwork, sound, movement, touch, emotions and meditation. This lesson entails a holistic way to deal with chronic stress, tension and trauma stuck in the body. We depart from the self healing power of the body and help you to release your blockages in a safe and supported space. By going through different exercises we create openness and healing!