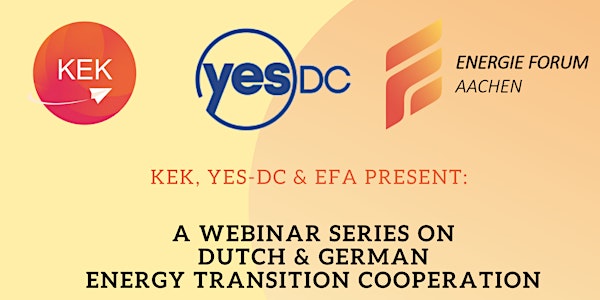 Dutch-German projects and cooperation for the energy transition
Dutch and German energy students and young professionals invite you to learn more about NL-DE cooperation on the energy transition
Over dit evenement
Climate action and the recent war in Ukrain have a major effect on energy affordability, security and sustainability. Besides, the Netherlands and Germany have many projects and ambitions to accelerate the energy transition. In this webinar series we shed light on some of those projects and allow views from various experts in business and government. This way Dutch and German youth in the energy sector can understand better their role this European Year of Youth and the following years ahead.
Webinars series:
- 30 March 18:30-19:30 Joost Greunsven, TenneT TSO, EU grid and market integration; problems it solves and challenges that may rise from it.
-6 April 18:30-19:30 Maximilian Würtz and Joerg Dehmel, Shell, Powering Progress – Shell's Energy Transition in Germany
- 8 April 16:00-17:00 Emelie de Wagt and Tycho Smit, NL Ministry Economic Affairs & Climate, Dutch priorities and projects on the energy transition and NL-DE-(EU) cooperation.
- 13 April 18:30-19:30 Willem Biesheuvel, Groen Leven, The biggest floating solar park in EU in the Netherlands.
Only registered participants will be allowed to the online event.
Zoom link: https://zoom.us/j/96031951094?pwd=eXJ1U1I3S3VTOXVyVTA4emZlS0hXQT09