Evenementdetails
Locatie
House of Innovation
50 Duboisstraat
2060 Antwerpen
Belgium
Beschrijving van het evenement
A free workshop that will get you kick-started with Design Thinking.
Over dit evenement
What will you learn?
Design Thinking is a process that encourages organizations to focus on the people they're creating products or services for. It seeks to understand the user and redefines problems to create alternative strategies and solutions. It is a way of thinking and working as well as a collection of hands-on methods.
This workshop will get you kick-started with Design Thinking. If you want to get insight in why and when Design Thinking can help you, and you want to get hands-on experience with the whole Design Thinking process, then this workshop is for you!
Who should attend this training?
Since this is an introductory workshop, all those interested in getting started with Design Thinking are welcome! This workshop could be particularly interesting for people working in product design, service and experience design, business design, organizational change and leadership positions.
There are no prerequisites for this course. Bring your curiosity and prepare to participate in a hands-on workshop!
What will we cover?
Experience the 4 steps of the Design Thinking process:
Discover: who are we designing for
Define: redefining the challenge
Design: ideation – possible solutions
Decide: value of the solution & pitch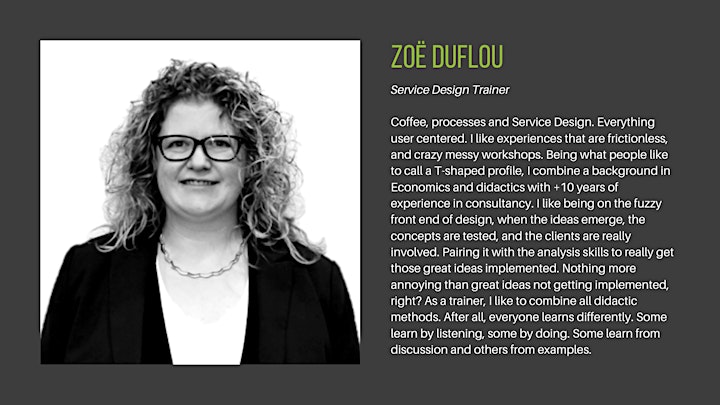 Datum en tijd
Locatie
House of Innovation
50 Duboisstraat
2060 Antwerpen
Belgium