Evenementdetails
Locatie
The Campus NV
9 De Villermontstraat
2550 Kontich
Belgium
Beleid voor refunds
Neem contact op met de organisator om een restitutie aan te vragen.
Eventbrite-kosten zijn niet restitueerbaar.
Beschrijving van het evenement
A training that gives you an introduction in artificial intelligence and deep learning, suitable for business and management.
Over dit evenement
Overview
Artificial intelligence and deep learning are taking the world by storm, allowing simple creation of things that were previously digitally impossible. Opportunities appear to be endless... But does the hype exceed reality? Does this mean we will all be programming neural networks? Or will every business be replaced by one of the big five tech companies or a fresh start up?
In our academies, we keep our heads in the clouds and our feet on the ground. With a practical rather than theoretical approach, we will cover just enough theory to get you started and focus on ways to be productive.
This course offers an informative and practical introduction in artificial intelligence and deep learning and has two variants: one is aimed at business and management, the other is aimed at developers, IT professionals and technical profiles who want to understand AI and who want to discover the reality behind the magic.
The course consists out of 4 components for both variants. In the course for developers, we will not only see demos, but also build the models. We'll also make exercises to understand how everything works so that you can start working with it yourself.
Explore
While using simple definitions, we explore what artificial intelligence, machine learning and deep learning are exactly, what they can do and what they can't do, and why it works. We look at examples of the different applications of computer vision, natural la,guage processing (NLP) and a few specific cases such as recommendation engines, generative adversarial networks and reinforcement learning. Finally, we dispel some myths concerning AI.
Explain
Neural networks form the heart of the present successes in AI and deep learning. We learn to understand what they are exactly and how they work without shunnning details, and we discuss the different ways in which a network can learn. Next, we look at how they are used in computer vision and NLP, how the specific networks work, where their strengths lie, what they learn exactly and how they evolved to overcome practical problems over the years. We compare different networks and their implementation in different frameworks, introduce transfer learning as fundamental building blocks and learn how we can build a network of world class.
Cutting Edge
The cutting (and bleeding) edge of AI and deep learning is moving fast. New techniques, possibilities and more performant networks are becoming available. We discover what's coming and how painful it can be to apply AI to these cases. We also discuss the trends when it comes to "ethics and AI" and new datasets.
Practical
In research and publications, the emphasis often lies on training better networks with new techniques - the ones we discussed and tested during the "explain" component of the course. In the last part of the course, we look at the bigger picture and we go through all phases of an AI project. We discuss the following, among others:
Value proposition;
Collecting and preparing the right data and making them available;
The "build versus buy" decision, where we look at the offer of the main cloud vendors;
Producing your trained model, both in the cloud and on mobile.
On the last day of the training, participants can work on their own use case using the concepts that they learned, so they can make a first plan to effectively start using AI.
Course Objectives
Upon completion of this course, participants will have the following skills:
A thorough and realistic perception of what artificial intelligence, machine learning and deep learning contain;
Experience with the current state of the art of Deel Learning Mat Vision, NLP and Structured Data;
Understanding of cutting edge deep learning when it comes to object detection, GANs, Reinforcement Learning, etc;
Understanding of:
the different frameworks available;
the choices that have to be made;
the available materials.
Prerequisites
There are no prerequisites.
A laptop is not neccessary, but you can bring your laptop to the course if you would like to.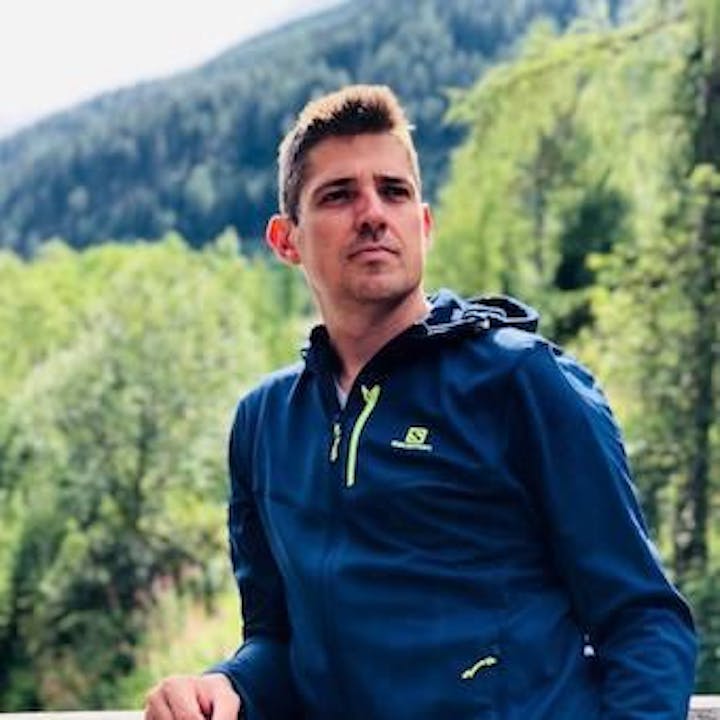 Meet the trainer
Jan founded Zero to Singularity to teach and research practical applications of deep learning, making it more accessible, understandable and applicable. He is currently working on seeme.ai: a no code, actionable computer vision solution.
In the years before, Jan co-founded Flow Pilots and has been helping enterprises with their mobile and digital experiences. He is a Xamarin user from the very early days, and was training neural networks over a decade ago.
Datum en tijd
Locatie
The Campus NV
9 De Villermontstraat
2550 Kontich
Belgium
Beleid voor refunds
Neem contact op met de organisator om een restitutie aan te vragen.
Eventbrite-kosten zijn niet restitueerbaar.