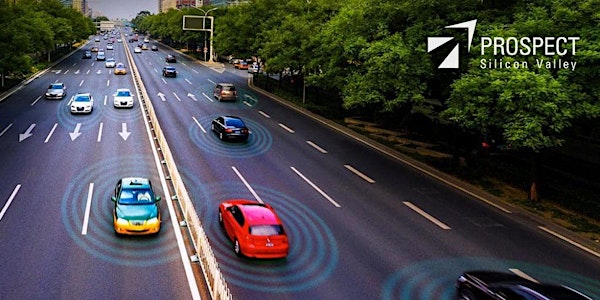 Ticket to Ride: Autonomous Vehicle Programs in the Public and Private Sectors
When and where
Location
Continental 3901 North 1st Street San Jose, CA 95134
Description
As autonomous and connected vehicle programs are starting to roll out, both public and private sector organizations are active and collaborating to address the opportunities and challenges. ProspectSV is involved in a number of projects with our public and private sector partners that exemplify the latest in market trends and technologies.
Please join us for our networking event Ticket to Ride: Autonomous Vehicle Programs in the Public and Private Sectors on November 29, 2017 from 1:00 - 2:30 pm with a reception to follow hosted by Continental at their new R&D facility in San Jose. A panel of experts from both the public and private sectors, including the City of San Jose, Cisco and others, will discuss their experiences in launching advanced mobility programs and how they are collaborating to deliver the maximum impact.
At the end of the event we will be raffling away a Continental backpack full of goodies!
Nom nom: Light food and refreshments provided.
Parking: Available in the Continental lot.
Panel Moderator: Dirk Remde, Continental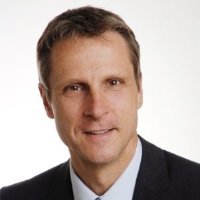 Dirk Remde is the Executive Director for the Continental R&D Center Silicon Valley, a position he has held since May 2017. In this role, he is responsible for leading a Cross Divisional R&D Center focused on building and developing business opportunities in Silicon Valley and the Western United States.
Remde started his career as a Test Engineer for Electronic Brake Systems (EBS) with ITT Automotive in 1993. In 1999, he joined Continental with the acquisition of ITT Automotive by Continental AG. Since then, Remde has held a number of leadership positions in Engineering, Testing and Sales. He most recently served as Head of Segment for Chassis Electronics within the Vehicle Dynamics business unit of Continental's Chassis & Safety division.
Remde has more than 20 years of experience in the automotive industry. He has lived and worked abroad for the major part of his career, including assignments in the United States, Japan, and China. Remde has earned a Master in Automotive Engineering from RWTH Aachen, Germany. He currently resides in Los Altos with his family.

Confirmed Speakers: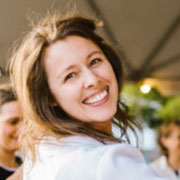 Jill North
Innovation Program Manager
City of San Jose, Department of Transportation
Although Jill is new to the public sector in her role as the Innovation Program Manager for the Department of Transportation in San Jose, she is no stranger to how emerging technology can change the way people experience the world around them. After 5 years as a Program Manager for Streetview at Google Maps, Jill is looking to bring her expertise leveraging technology to make San Jose the most innovative city in America.
A native of Illinois, Jill earned her Bachelor of Business Administration at Illinois State University in 2007. In 2014, she was granted the National CEO Award of Excellence for her Streetview collaboration with Parks Canada. Beyond her professional life, Jill enjoys footgolf and the Oakland A's.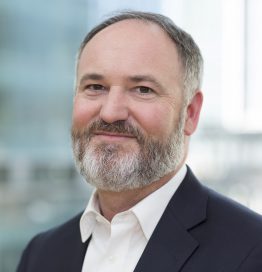 Will Baumgardner
Intelligent Mobility Business Leader
Arup
Will Baumgardnerleads Arup's San Francisco Transportation Consulting Practice. Will has 20 years of experience across virtually all modes of transportation. He is a licensed Traffic Engineer with extensive experience in highway operations, impact analysis and complete street design. He has also completed planning efforts for public transportation agencies including local bus, bus rapid transit, express bus, light rail, metro rail, commuter rail and high speed rail systems.He typically leads challenging multi-modal projects that require both planning and engineering skills.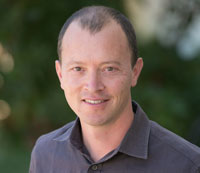 Lars Peters
Senior Advisor on Zero Emission Vehicles
City and County of San Francisco
Lars currently serves as Senior Advisor on Zero Emission Vehicles in San Francisco. His responsibilities include developing a city wide transportation electrification strategy, expanding the availability of charging infrastructure and developing policy and programs in support of electrification. Prior to his current role, Lars was the Director of Global Service Provider Sales at Cisco Meraki and worked for over 5 years for the Boston Consulting Group to advise senior leadership in a variety of industries in Amsterdam, Madrid and Boston. While in college, he co-founded and led a 50 person start-up in intelligent search. He holds an MBA from the Kellogg School of Management and an MSc in Economics from the University of Amsterdam.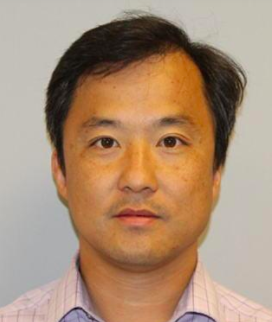 Wei Zou
Solutions Architect
Cisco Systems

Wei Zou is the Transportation Solution Architect for Cisco's Internet of Everything Vertical Solution Group. With 16+ years experience in networking software and solution design and validation, enterprise and service provider network architecture and solutions, product and project management, customer escalation management, and partner engagement, Wei has brought strong knowledge base into Transportation industry including wireless, mobility, cloud, security, service provider, IP routing and switching.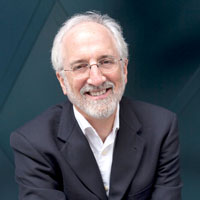 Gil Friend
Chief Sustainability Officer
City of Palo Alto
Gil Friend is the Chief Sustainability Officer of the City of Palo Alto, CA. As such, he was charged to "develop a world class sustainability strategy for the city, and manage the activities that will lead Palo Alto to being the greenest city in America." He is widely considered to be one of the founders of the sustainable business movement. Mr. Friend was named an inaugural member of the Sustainability Hall of Fame (along with Amory Lovins, Karl-Henrik Robert, Bob Willard and the late Ray Anderson) by the International Society of Sustainability Professionals, and "one of the 10 most influential sustainability voices in America" by "The Guardian". Mr. Friend serves as Chairman of Natural Logic, Inc., a small, highly focused strategic advisory firm helping companies design, implement and measure profitable sustainability strategies. Prior to his chairmanship, he served as president for many years.

Hosted at:


Continental, an international automotive and technology company, develops innovative products and services aimed at revolutionizing mobility for transporting people and their goods. Our diverse workforce in Silicon Valley uses cutting edge technologies to enable safer more efficient and connected ways of transportation. Continental continues to innovate with three things in mind: to save lives by eliminating traffic accidents; to save trees by reducing CO2; and, to keep family and friends connected to the things they love most.
www.continental-corporation.com